Canon Marketing Malaysia announced the launch of the third edition of its award-winning imageRUNNER ADVANCE (iR-ADV) Generation 3 series by expanding its range of multi-function devices (MFDs). Designed to meet a wide range of business needs, the latest MFDs are ideal for today's varied work environments. The third edition MFDs integrate key security functions from the previous edition, such as Encrypted Secure Print and Encrypted PDF, incorporate newly-added security features to help protect business information further and a seamless print management system via UniFLOW online express.
"Data and Information are important business assets. We understand that companies big and small are proactively looking to safeguard their valuable data against threats and vulnerabilities," said Masato Yoshiie, Senior Director of Business Imaging Solutions Centre of Canon Marketing Malaysia. "In addition to enabling a more secure document lifecycle, the third edition MFDs provide an additional layer of security by resisting unknown malware attacks right from the initial device startup. Canon makes business simpler by effectively streamlining work processes and help companies stay focused on core business functions.
The third edition MFDs combines various productivity-enhancing capabilities making it a comprehensive upgrade."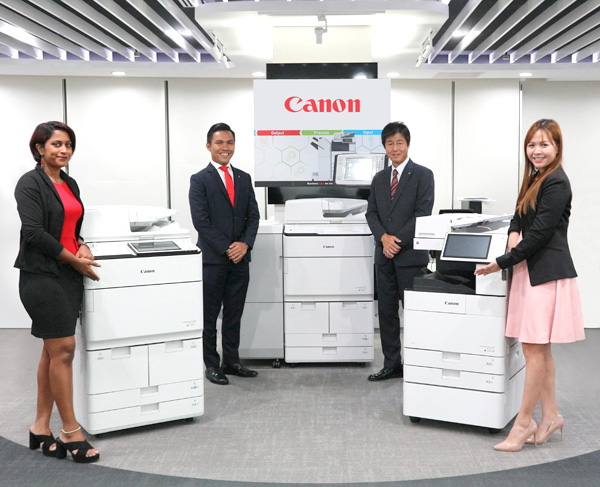 Securing Business Information
The third edition iR-ADV Generation 3 MFDs present a range of preventative security measures that empower businesses to stay ahead of data protection. Additional security features now include an all-new device security function that verifies system at startup, allowing users to safely power-on the MFDs based on Root of Trust (RoT). Gradually available through system updates, the MFDs will be enhanced with runtime protection to prevent the running of unauthorised programs during device operation, in addition to startup. These countermeasures effectively prevent unknown attacks on the security mechanisms of MFDs which manage some of the most valuable business information.
Featuring a new Syslog protocol, the third edition MFDs send device information to Security Information and Event Management (SIEM) solutions for monitoring. Upon detection of abnormal activities, the SIEM system sends real-time alerts to administrators for immediate threat analysis and prevention. With improved transparency on device usage, businesses can better manage and deter potential data breaches. Additionally, an automated security certificate enrolment with Simple Certificate Enrolment Protocol (SCEP) helps reduce unnecessary administration by automatically updating the MFDs with latest security
certificates.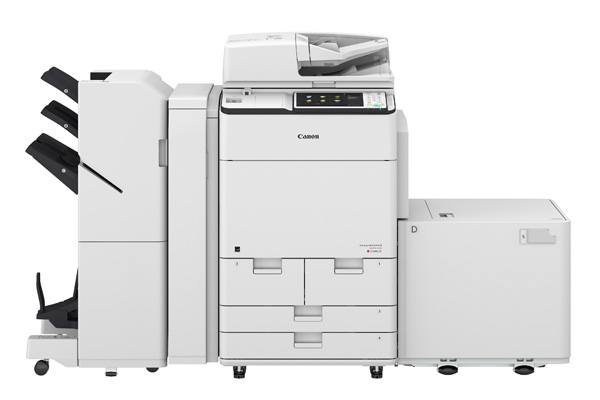 Lifting Workplace Productivity
Designed for maximum ease of use, these third edition MFDs deliver a greater user experience with a brand-new User Interface (UI) known as the Home Screen. Combining the functions from both the Main Menu and Quick Menu, the rearranged UI enables users to operate the MFDs with greater ease. With a new Timeline feature, the third edition MFDs provide shortcuts for past or repeated scan and copy jobs on the Home Screen. Users can streamline tasks and eliminate the inconvenience of repetitive operations, significantly improving productivity. Another notable productivity-enhancing feature, the Enhanced Optical Character Recognition (OCR) Mode ensures more accurate identification of text during scanning, allowing users to reuse the scanned text for other work purposes conveniently.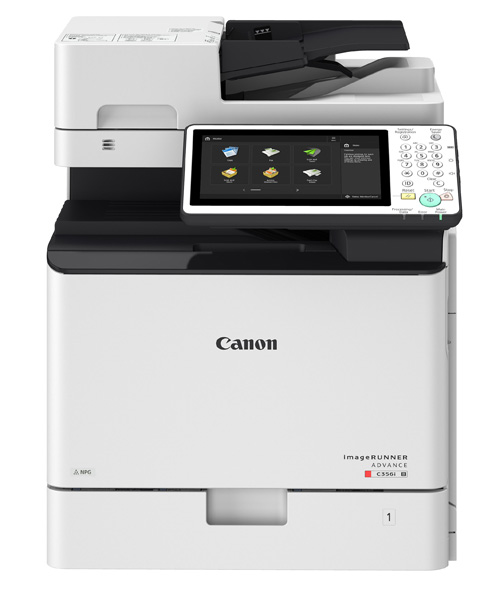 Easing Print Management
Equipped to work seamlessly with award-winning Canon uniFLOW Online, a cloud-based print management solution, the third edition MFDs enable businesses to manage print environments effortlessly. Requiring no server investment and ongoing maintenance, the serverless print management solution provides businesses with central control by tracking print, scan, and copy costs for accurate allocation to users or departments. Administrators can view valuable usage information within the uniFLOW Online Dashboard and identify potential areas for cost reduction. The print management solution also helps to strengthen security by limiting unauthorised access and protecting confidential printouts with authentication.
For more information, visit my.canon, or follow the Official Facebook page at www.fb.com/CanonMalaysia and the Official Instagram page @canonmalaysia.