Razer Fintech, the financial technology arm of Razer Inc., announced today that Razer Pay is the official e-wallet for Malaysia Tech Week 2019 (MTW19).
Razer Fintech is celebrating MTW19 with the giveaway of a Razer Edition 2019 Proton Iriz, in collaboration with Proton, 7-Eleven, Starbucks, Celcom, the Malaysia Digital Economy Corporation, and MyFintech Week 2019.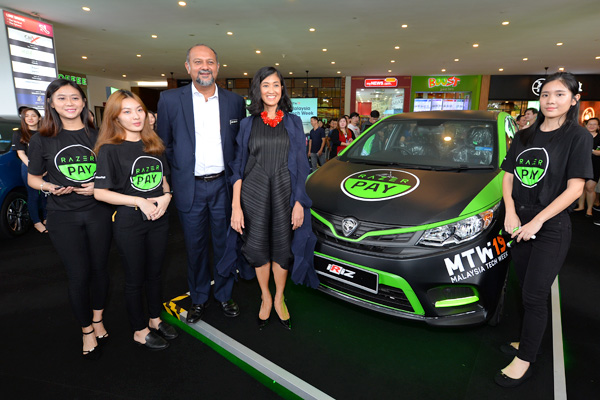 Yang Berhormat Tuan Gobind Singh Deo, Minister of Communications and Multimedia, gave the keynote address this morning to launch MTW19, followed by a visit to the Razer Pay booth where he graced the Razer Edition 2019 Proton Iriz with his signature.
MTW19 is a city-wide festival of industry-driven events that will bring together the best of Malaysian corporates, ecosystem partners, investors, regulators, and tech start-ups along with delegations from around the world to the tech hub of Southeast Asia here in Kuala Lumpur, Malaysia. It will feature innovative showcases, business matching opportunities, pitching platforms, and provide access to Malaysia's ecosystem network.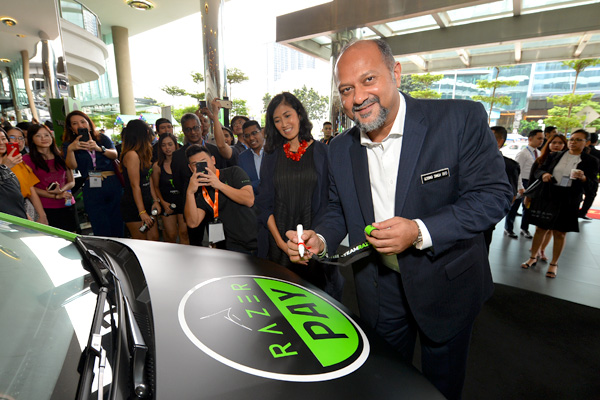 Since the rollout of its upgraded version in February 2019, Razer Pay has become the go-to e-wallet for youth and millennials, with over a million downloads for its all-encompassing plethora of compelling service offerings. With an extensive network of over 10,000 payment points, Razer Pay is widely accepted across Malaysia.
Razer Fintech is proud to have its Razer Pay e-wallet represent the future of payments at MTW19. Razer Fintech collaborated closely with its industry partners to offer Proton's youth-focused smart car for 2019, the Proton Iriz, as a prize to one lucky Razer Pay user in Malaysia. This will be a one-of-its-kind Proton Iriz that is decaled in Razer's wildly popular green and black aesthetic.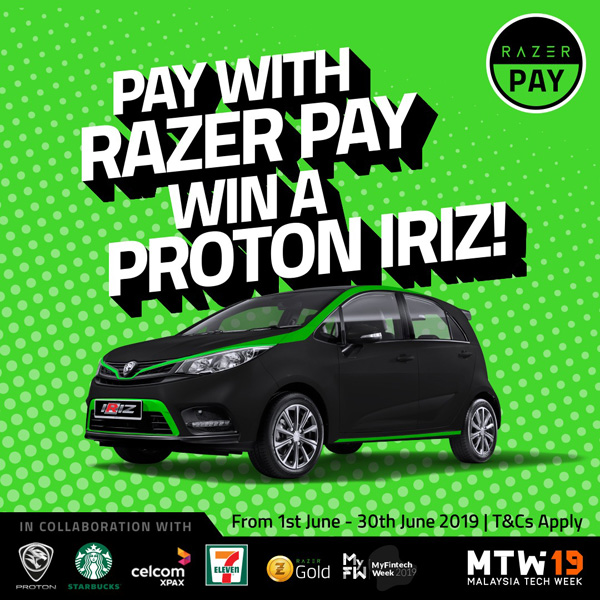 Since the giveaway campaign commenced on 1st June 2019, Razer Pay has already garnered over 200,000 entries through the app. Each transaction made with Razer Pay will count towards one entry and the higher the number of entries, the higher the chances of winning the Proton Iriz. The giveaway campaign ends on 30th June 2019.
Razer Pay is available for download on both Apple iOS and Google Play app stores.