Razer™, the leading global lifestyle brand for gamers, today unveiled its initiatives to support the Malaysian esports national team for the Southeast Asian (SEA) Games 2019.
The SEA Games will be held in Philippines in November 2019. As the official esports partner of the event, Razer will put its muscle behind the young talents in Team Malaysia to help them achieve their full potential.
Razer will provide world-class professional training and award-winning tournament gear for the Malaysian team. The tournament gear includes acclaimed products such as the Razer DeathAdder Elite gaming mouse, the BlackWidow Elite mechanical gaming keyboard, and the iconic Kraken Tournament Edition Headset.
Razer will also rally millions of Malaysian gamers to root for their national team as they embark on the road to greatness. This will be done in collaboration with Esports Malaysia (ESM) through social media and community events.
These initiatives are part of Razer's RM10 million long-term commitment to esports in Malaysia, as declared by Razer CEO and Co-Founder Min-Liang Tan in 2018. This commitment was made in response to Malaysia's Youth and Sports Minister Syed Saddiq's commitment of the same amount to develop the fast-growing esports industry in Malaysia.
First Pro Esports Boot Camp
Razer today supports 18 champion teams with players from 25 countries, and Team Razer athletes have won over US$10 million in prize money over the past two years.
Razer will tap on the expertise and experience of top Team Razer athletes to conduct the first-ever professional boot camp after Team Malaysia is formed. The boot camp will focus on one or more of the official SEA Games titles, with Razer's professional athletes imparting their skills and tactics to Team Malaysia, ensuring they are in top-form and at their best to perform.
The five official SEA Games esports titles are:
On the PC: Dota2 and StarCraft II
On smartphones (e.g. Razer Phone 2): Mobile Legends: Bang Bang and Arena of Valor
On gaming consoles (e.g. Sony PlayStation, Microsoft Xbox): Tekken 7
Malaysian esports fans can also look forward to meeting their favorite Team Razer athletes during the boot camp period. More details for these activities will be announced in the coming months.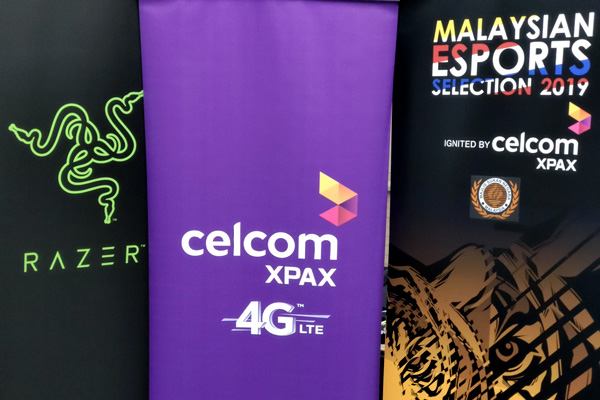 Calling All Malaysian Gamers
Gaming is an inclusive activity for 2.4 billion gamers today. To empower the community further, Razer will be launching initiatives to rally the Malaysian gamers of all ages and backgrounds to support the Malaysian national team on its road to victory.
Activities include voting for their favorite player and standing a chance to win prizes that are worth up to RM10,000.
Visit Team Razer on Instagram and Facebook for more details.
SEA Games 2019
The SEA Games 2019 is a historic event as esports has been recognized as an official medal event for the first time in the world. As the official esports partner of the SEA Games, Razer has led the planning and games selection with Philippines SEA Games Organizing Committee, PhiSGOC.
"Razer has been blazing the path for aspiring esports champions to reach the podium since 2005," said David Tse, Director, Global Esports at Razer. "The time for Malaysia's gaming talents to take the world stage by storm has come and we are proud to help make it happen."
For more Razer SEA Games news, visit Team Razer on Instagram and Facebook for more details.