Haier Electrical Appliances (M) Sdn Bhd has embarked on a Roadshow to promote better living experience for consumers with the showcase of its home appliances.
The Roadshow will be held in three locations starting with Kuala Lumpur, followed by Johor Baru and Penang.
Haier Malaysia Mr Shi ZhiYuan, managing director said, the objective of the Roadshow is to engage customers in innovative live events that provide an ideal platform for the company's products and services as well as give visibility to their brand.
"It brings us closer to consumers by facilitating a face-to-face interaction and providing the perfect platform to showcase our products. Through Roadshows such as this, we are able to show live demo to customers and help them "experience" the products right at their door step. By directly engaging consumers to operate and view our array of products, we help identify the right products for their needs. This in turn helps in a deeper connect of customers in the evolution of our brand," said Mr Shi ZhiYuan.
According to Mr Shi ZhiYuan, the brand will continue to innovate and serve the consumers with better home living products in a drive to elevate their living experience and lifestyle.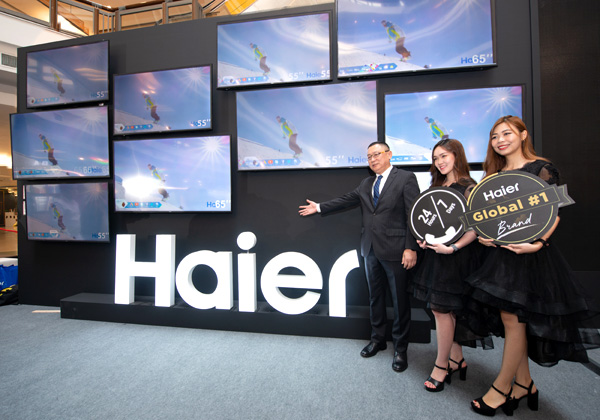 "As the global home appliance industry enters the smart home era, Haier is there to walk with customers with newfound possibilities in the digital era. We want our products to not just be regular home appliances but provide great satisfaction to consumers and improve their lifestyle. Haier Malaysia has been experiencing double digit growth year-on-year. We have been able to accomplish this by being a consistently coherent and capable company: staying true to its core identity as a company dedicated to solving problems for consumers while continually reinventing itself with imagination and verve," said Mr Shi ZhiYuan at the launch here, today.
Over the past 35 years, Haier has transformed from a major home appliance brand, with a record 10 consecutive years of world-leading sales, to a forward-looking smart home ecosystem brand.
Globally, Haier has been the No. 1 Brand in Refrigeration Appliances for 11 consecutive years, No. 1 Brand in Home Laundry Appliances for 10 consecutive years, No. 1 Brand in Freestanding Electric Wine Coolers/Chillers for 9 consecutive years and, No. 1 Brand in Freezers for 8 consecutive years.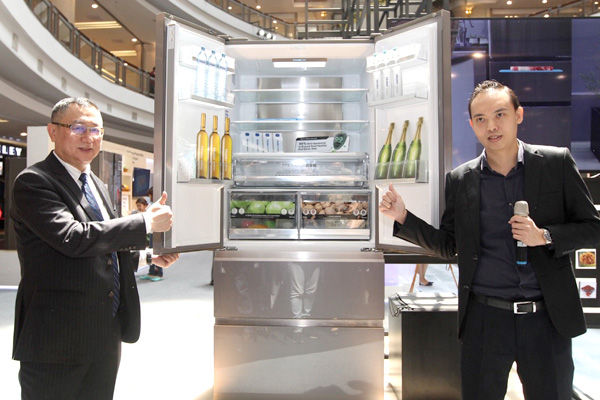 "The brand continues to impress with their quality build, great looks and funky features, designed to address consumers looking for tech, quality and lifestyle. This new range of consumer products will change the way people do things at home. It is all about improving living standards and creating a different lifestyle for home living. We encourage consumers to experience the products at the Haier concept showroom and Haier Experience Centre in Setia Walk, Puchong," said Mr Shi ZhiYuan.
At the Haier Experience Centre, home owners can actually completely immerse into their product and solution where they can witness, touch and feel the products.
"Our core is to interact with consumers, engage with consumers, and achieve zero distance between Haier and the consumers. Through this interaction, we hope that consumers can experience the latest deliveries of Haier to Malaysia," he said.
Haier currently boasts 300 retail outlets and major chain stores in Malaysia, all offering a full range of home appliances, from refrigerators and washing machines to LED TVs and smaller appliances.
The next step for the brand is enhancing its 24/7 Customer Service Careline.
"We are proud to say that Haier is the 1st in Home appliances brand that has a 24/7 Careline service. The direction that Haier is taking is customer engagement. We want to engage with our customers from product experience to service through Haier technology. Customers don't have to wait until the next day to call us if they are having trouble with their product after working hours. They can call the Careline and have their product schedule to be checked first thing in the morning. We want customers to know that Haier is a high-quality and reliable product with value added after sales services, and our products cater to different market segment needs," said Mr Shi ZhiYuan.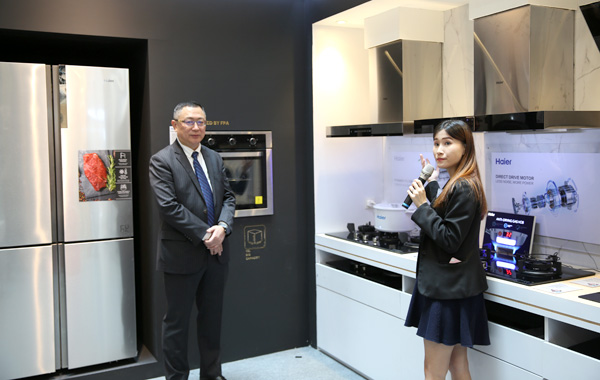 Mr Shi ZhiYuan said, the next step for Haier is to open their flagship Customer Service Centre in Puchong in June. The centre will be located adjacent to the company's current Haier Experience Centre.
The Haier Experience Centre will be open 6 days in a week; Monday to Friday 10 am – 7 pm and Saturday 10 am – 2 pm for customers who want to experience the range of product Haier has to offer. For more information, checkout www.haier.com/my or FB page at www.fb.com/HaierMalaysia.