ViewSonic Corp., a leading global provider of visual solution products, unveils the launch of a new sub-brand of professional gaming monitors. ViewSonic ELITE™ gaming products are specifically designed with a sleek and minimalistic aesthetic, while boasting practical gamer-centric designs at CES 2019 in Las Vegas, USA. With decades of display technology experience and heritage, ViewSonic ELITE™ will deliver next-level gaming products that fit the needs of today's multifaceted gaming community.
ViewSonic ELITE™ launches with a pair of new gaming monitors: XG240R and XG350R-C. The XG240R and XG350R-C are the first monitors aligned with partnered software programs that enable customizable RGB lighting capabilities. Through partnerships with the industry's top PC peripheral manufacturers, ViewSonic ELITE™ products allow gamers to take full control over their RGB ecosystems when using these partners' software. When running the software, the RGB lighting harmoniously syncs with other RGB-equipped gaming peripherals and hardware.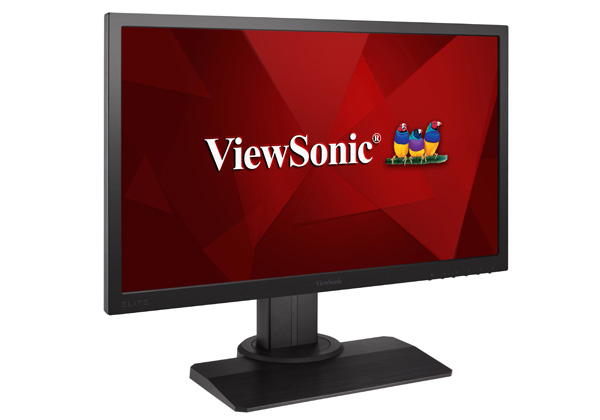 XG240R
The ViewSonic XG240R is the first 24-inch monitor under the ViewSonic ELITE™ sub-brand featuring customizable RGB integration. The XG240R is a highly responsive competitive gaming monitor that delivers esport tournament-level performance. With 1080p Full HD resolution, it boasts a 144Hz refresh rate, super-fast 1ms response time and AMD FreeSync™ anti-tearing technology, ensuring a captivating gaming experience.
XG350R-C
The XG350R-C 35-inch monitor is the primary ultra-wide curved gaming monitor under the ViewSonic ELITE™ line. With a1800R curve, the XG350R-C features WQHD (3440×1440) resolution and comes equipped with customizable RGB lighting, as well as AMD FreeSync™ technology to eliminate tearing. The XG350R-C also comes with proprietary SonicExpert® sound enhancement technology, offering a completely immersive gaming experience from audio to visuals. With the 35-inch ultra-wide curved screen, the XG350R-C provides a broader field of view, ensuring gamers will never miss a thing on the screen.
Both the XG240R and XG350R-C include HDMI and DisplayPort connections, multiple USB 3.0 inputs, and built-in speakers. The monitors were designed with ergonomic functions with stands that swivel/tilt, rotate and adjust in height, making sure gamers can spend long hours gaming comfortably.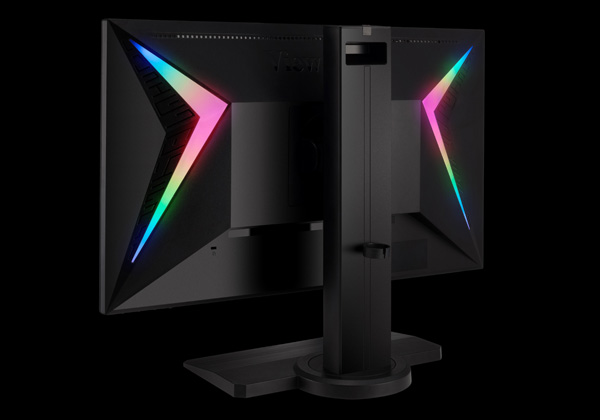 "Gaming setup is an important factor with gamers, from products to comfort to environment. By launching ViewSonic ELITE™, we wanted to present an evolution of style and performance with our monitors," said Chaw Foo Hong, Country Manager at ViewSonic Malaysia. "The ViewSonic ELITE™ line incorporates the latest technology features and product specification that gamers require, making sure that the monitors are designed to fulfill these demands. We're delivering form, function and some fun."
ViewSonic ELITE™ will be featured with several gaming partners at global gaming conventions; and the company will participate in community-based charity events to promote an inclusive gaming message. ViewSonic ELITE™ has collaborated with multiple PC component manufacturers to provide compatibility between ViewSonic ELITE™ RGB monitors and select RGB software from partners. ViewSonic ELITE™ affirms its commitment to the gaming community by empowering gamers with comprehensive ecosystems that give gamers control.
Current ViewSonic ELITE™ RGB software partners include:
TT RGB PLUS Ecosystem by Thermaltake
Chroma by Razer
MasterPlus+ by Cooler Master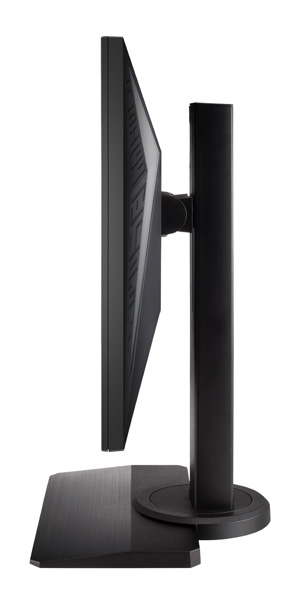 The ViewSonic ELITE™ XG240R is now available in Malaysia today (27 February) at the selected retail outlets with the price tag of RM1,089.
This product is also available online in the exclusive Flagship stores on Lazada, 11street and Shopee . For further news and information about ViewSonic ELITE™, visit here, and follow on Facebook. For general ViewSonic information, visit ViewSonic.com and follow on Facebook and Instagram for the latest update.
ViewSonic ELITE – New line-up of gaming displays