Mercedes-Benz Malaysia introduces the Mercedes-AMG E 53 Sedan and the Mercedes-AMG E 53 Coupé to join the E-Class range, the Masterpiece of Intelligence in the premium executive segment alongside the Mercedes-Benz E 300 AMG Line, which was introduced earlier this year, Mercedes-Benz E 200 Avantgarde, E 250 Avantgarde, E 250 Exclusive, and the Mercedes-AMG E 63 S.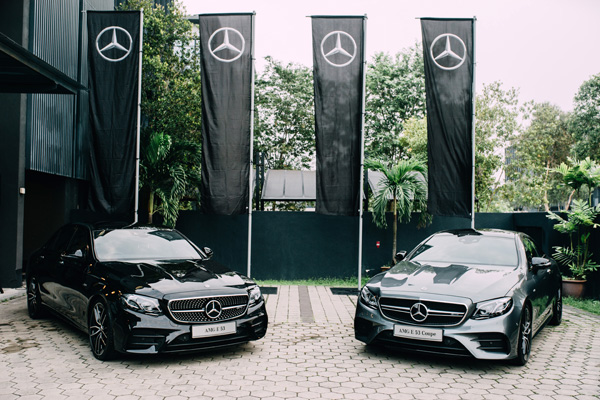 "With the new Mercedes-AMG E 53 and E 53 Coupé, Mercedes-Benz is further consolidating the premium executive limousine segment. The pair offer considerably sharpened designs with elegantly sporty looks. Besides its good looks, the Mercedes-AMG E 53 and E 53 Coupé are both powered by the 3.0-litre in-line six-cylinder turbo engine with EQ boost starter-alternator characterised by top performance and intelligent electrification," said Mark Raine, Vice President, Sales and Marketing, Mercedes-Benz Malaysia.
More agility, neutral cornering performance and greater traction come courtesy of the AMG RIDE CONTROL+ air suspension developed in Affalterbach. The multi-chamber air suspension with particularly sporty damper set-up and continuously adjustable damping ADS+ (Adaptive Damping System) combine outstanding driving dynamics with high ride comfort. A harder spring rate, for example, when cornering and braking, effectively reduces body roll.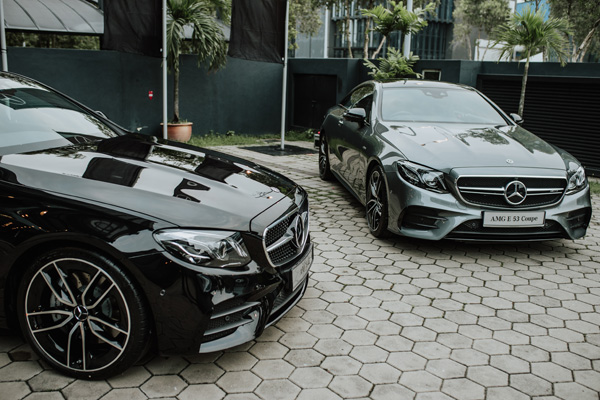 The damping characteristics can also be preselected in three modes, "Comfort", "Sport" and "Sport+", allowing a significantly more noticeable differentiation between excellent long-distance comfort and sporty driving dynamics.
The now fully variable AMG Performance 4MATIC+ all-wheel drive combines optimal traction for dynamic driving fun with a high level of driving safety in all conditions. The transition from rear-wheel to all-wheel drive and vice versa is seamless, because the intelligent control is integrated into the overall vehicle system architecture. Both, the Mercedes-AMG E 53 and E 53 Coupé are equipped with enhanced MULTIBEAM LED headlamps, with each headlamp equipped with 84 individually activated high-performance LEDs that makes it exceptionally bright and precise. The performance sedan and elegant coupé comes with 20-inch AMG alloy wheels.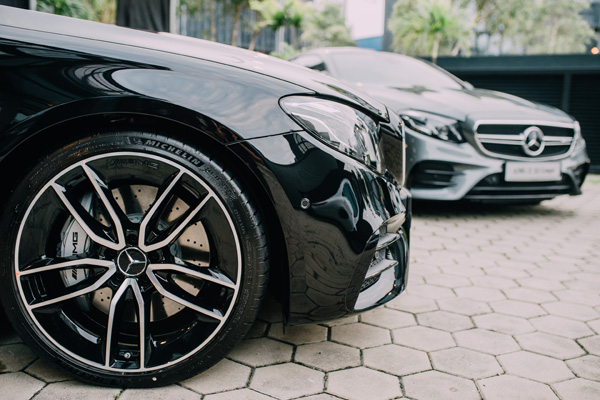 The Mercedes-AMG E 53 and E 53 Coupé also feature the exciting AMG Track Pace function. It is the ideal system which transforms COMAND Online into a personal race engineer whereby each drive is analysed in detail, using more than 80 items of vehicle-specific data. Burmester® surround sound system is also available for superior listening pleasure, along with a host of features which complement the high position of the Mercedes-AMG E 53 range.
The locally-assembled Mercedes-Benz E-Class range and data at a glance: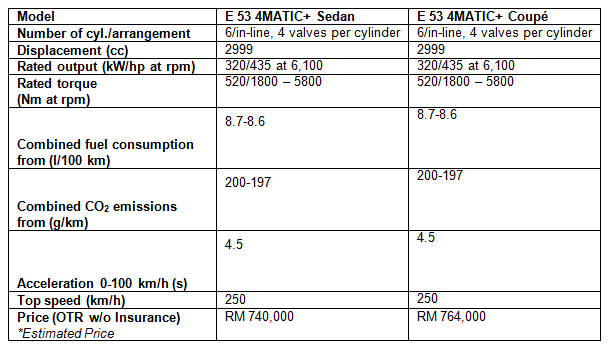 Ownership and care for your Mercedes-AMG E 53 and E 53 Coupé
Mercedes-Benz Services Malaysia offers the AgilityPlus 360° finance package that comes with great value-added benefits for both, the Mercedes-AMG E 53 and E 53 Coupé. Discover packages that lets you pay less and enjoy more of the ultimate convenience of combining financing, protection, service and insurance all in one.
*Terms and conditions apply.