Canon Marketing (Malaysia) Sdn Bhd has introduced a host of new models within the brand's range of versatile and reliable high-performance laser and inkjet printers ideal for home, small office or workgroup environments.
The six new imageCLASS monochrome laser office printers, PIXMA A3 Office all-in-one printer, PIXMA photo all-in-one printer and the affordable PIXMA Ink Efficient E Series printer are built to provide users a wide range of hassle-free printing options supported by seamless wireless and mobile connectivity that are cost-efficient and of high quality. In addition to the new printers, the brand also introduced two flatbed CanoScan photo scanners which provide users with high-resolution and fast scanning capabilities.
Andrew Koh, President and CEO of Canon Marketing Malaysia said that Canon strives to satisfy the diverse needs of the brand's customers for innovative imaging solutions that improves efficiency, speeds up work and provides creative options while maintaining superior output quality.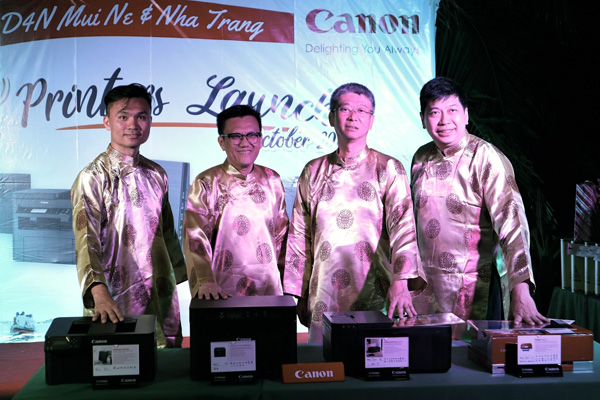 "As a digital imaging solutions leader, we understand the increased need for home-users to have more comprehensive imaging capabilities; while the dynamic changes in the workplace demands newer technology to support work flexibility and empower mobility. The range of new devices are a testament to Canon's efforts in designing solutions that meet these needs by providing improved productivity and enhanced user experience," Koh added.
Canon's six new single-function and multi-function imageCLASS A4 monochrome laser printers meet the demands of small and medium-sized businesses with a range of printing solutions from basic printing needs to cost-efficient higher volume printing and time-saving functionalities. The simple-to-use printers have also been designed to fit offices with limited workspace.
The two new PIXMA all-in-one wireless photo printers comprising the TS9570 which enables A3 printing, and the compact 6-ink TS8270 offer users a comprehensive range of printing layout options and creative printing functions, duplex printing for increased productivity as well as superior print speed. The compact printers feature a large 4.3" touch-screen display which make it easier to access their functions. A key feature of the two printers is the ability to print on special media for custom designed nail art using the new Nail Sticker Creator app.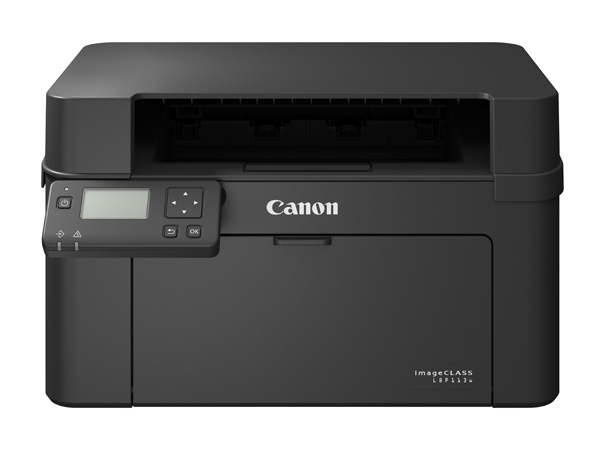 Designed with students and home offices in mind, the new PIXMA Ink Efficient E4270, is an all-round printer that combines low-cost, automatic two-sided printing and a built-in 20-sheet automatic document feeder that simplifies multi-page document faxing, scanning and copying.
Delivering versatile solutions for home and office workstations, the CanoScan LiDE400 and LiDE300 photo scanners feature incredible speed of up to 10 seconds to complete a colour A4 document scan provide users an improved level of productivity.
"The new additions to Canon's printer and photo scanner ranges will enable home and small business users to enjoy a wide selection of features that will expand their printing and scanning capabilities through new and improved layout options, speed and creative functions," said Jeffrey Kung, Head of Consumer Imaging and Information Group, Canon Marketing Malaysia.
Kung added that with the evolution of the mobile workforce, Canon ensures that operation of the devices are versatile with built-in mobile connectivity features.
Most of the new printers feature hassle-free wireless setup and easy direct connection capability, addressing the increasing demand for on-the-go printing via mobile devices," he said.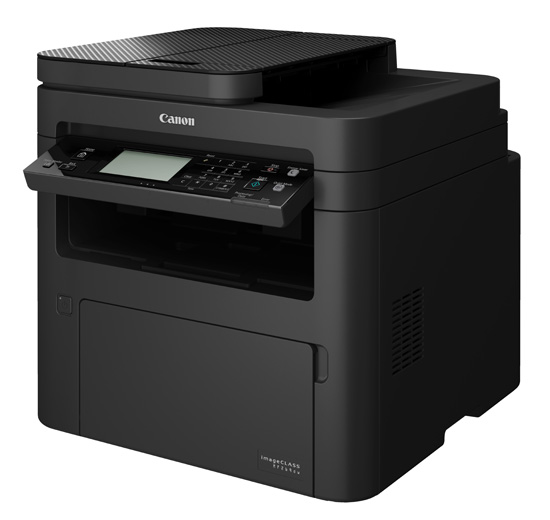 Canon imageCLASS MF269dw, MF266dn, MF113w, MF913w, LBP113w and LBP913w Monochrome Multi- and Single-Function printers – Cost-effective, simple to use and easy mobile printing connectivity.
The printers come with Wi-Fi for easy wireless connection alongside direct connection capability, allowing mobile devices to connect directly without the need for additional wireless routers. Supporting various mobile printing solutions, the printers work seamlessly with the Canon PRINT Business app, Google Cloud Print™, Apple® AirPrint™ and Mopria® Print Service.
The LBP113w and MF113w cater to basic printing needs. While the LBP913w and MF913w come with additional toner cartridges to meet higher volume printing and capable of printing up to 7,500 pages, achieving a lower cost-per-print.
The multi-function MF260 series offers accelerated productivity with greater convenience with scan to email or folder feature that enables efficient scanning and information sharing, easy copying of identity documents onto a single page, capability to print on small A5 or A6 size media and ability for direct printing via various business applications with PCL 6 print language. The MFPs deliver print speed of 28 pages per minute (ppm) with the first print-out delivered in a mere 5.2 seconds.
The printers also support environmental sustainability by going into sleep mode after being left idle for a while to conserve energy; automatic duplex print feature that helps to reduce paper wastage; and produces an Eco report with a summary of energy consumption and paper usage for effective resource management.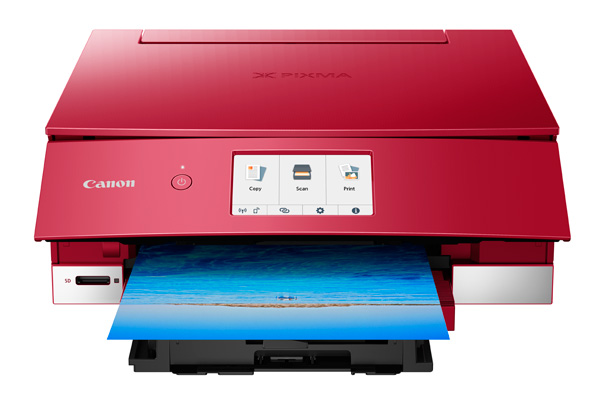 Canon PIXMA TS9570 A3 and TS8270 Multi-Function printers – Complete printing experience for business or creativity
The Wi-Fi enabled PIXMA TS9570 extends Canon A3-size printing line-up with creative functions such as built-in pattern designs that make it easy to produce beautiful gift-wrapping papers and a new multipurpose tray that makes self-designed nail stickers possible together with the new Nail Sticker Creator mobile app. While the classy PIXMA TS8270 available in red, white and black offers users a top-of-line stylish multifunction printer that combines good looks with incredible print speed and productivity.
Key features of the PIXMA TS9570 and TS8270:
Easy-PhotoPrint Editor (EPP Editor) app (iOS, Android OS, Windows and Mac OS platforms) – Allow users to print photos, design custom photo layouts, calendars, postcards and fridge magnets with the help of hundreds of stamps and frames. With a user interface (UI) design similar across multiple operating systems, users can use the app on a mobile device as well as a notebook PC.
Innovative Hybrid Ink system – This ink system produces text characters with impressive sharpness and contrast and vivid colour images. The printers have individual ink cartridges that contain single colours in every ink cartridge. A 5-ink configuration on the TS9570 ensures that users replace only colours that have been depleted, allowing management of ink consumable replacements effectively. The TS8270 features an additional Photo Blue ink that enhances colour reproduction while minimising grain, making it an excellent for advanced photographers and home users.
Message in Print app – The app embeds secret messages in printed photos that can be unlocked by scanning the photo with the phone camera. Available for iOS and Android OS mobile devices.
Fast photo speed and square photo prints – The PIXMA TS9570 completes a borderless 4R photo in approximately 21 seconds and a borderless A3 photo in 85 seconds while the PIXMA TS8270 takes approximately 17 seconds for a 4R photo. Both printers also support Instagram-style images with 5×5 and 3.5×3.5-inch photo paper formats.
Automatic Document Feeder (ADF) design – Fits up to 20 A4 document originals for batch scanning and copying, On the TS9570, the ADF design combined with the ability to print in A3 sizes allows more advanced copying functions.
Automated Booklet Layout and Oversized Copy features – The TS9570 can accomplish copy-and-layout tasks without involving a connected PC. Through the ADF, large, multiple-page document stacks can be compressed into A4 or A5 sized booklets. A3 size originals can be reproduced easily with the Oversized Copy feature that stitches opposing end-scans of an A3 original before a copy is made.
Two-Way Paper Feed Design – Paper can be loaded in two directions (rear tray and cassette tray) and allows the switching between two different paper types, such as plain paper and glossy photo paper. The rear tray feeding also enables use of smaller format papers such as business cards, and thicker card stock paper because of the straighter paper path.
Built-in Pattern Print Designs – Both printers feature up to 45 different types of built-in pattern designs that can be cut, cropped, and crafted into gift boxes, packaging, or book covers.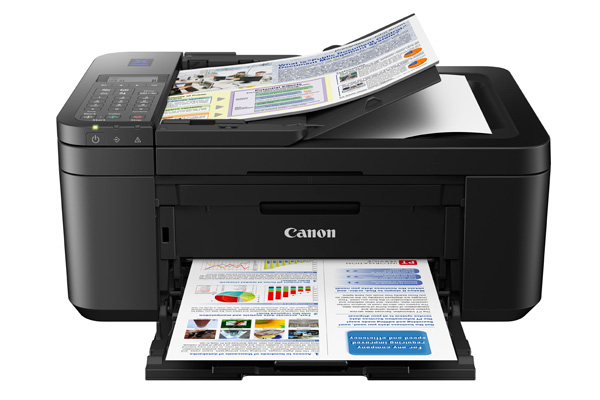 Canon Ink Efficient E4270 printer – Affordable all-round printer for students and home offices Key features of the Ink Efficient E4270:
Productivity all-rounder with low cost of operation- The printer is powered by two FINETM ink cartridges: a black cartridge and a tri-colour cartridge. Users can enjoy remarkable low-cost printing with black print yield of up-to 400 pages – perfect for school assignments or presentation documents.
Advanced Copy Functions – The printer supports ID card copy function, allowing the easy reproduction of front and back copies of identity cards and staff passes, whilst retaining the original image sizes. After copying, the Document Removal feature ensures no sensitive or confidential documents are left on the scanner glass by activating an audio alert.
Seamless Wireless2 connectivity – Designed for easy, hassle-free wireless setup right out of packaging. The Canon Print Inkjet/SELPHY mobile app, aids the user in joining the printer into a secure wireless network. Even in the absence of a wireless router at home or at the office, the app acts as a conduit to connect the printer directly with a smartphone or tablet for printing or scanning.
For printing of images and documents from web services such as Facebook, Evernote, Google Drive, and other services, users can also register the printer with the PIXMA Cloud Link service. The printer also supports the Apple AirPrint, Mopria and Canon Print Service (Android plugin) for direct printing.
Easy-PhotoPrint Editor (EPP Editor) app (iOS, Android OS, Windows and Mac OS platforms) – Allow users to print photos, design custom photo layouts, calendars, postcards and fridge magnets with the help of hundreds of stamps and frames. With a user interface (UI) design similar across multiple operating systems, users can use the app on a mobile device as well as a notebook PC.
Message in Print app – The app embeds secret messages in printed photos that can be unlocked by scanning the photo with the phone camera. Available for iOS and Android OS mobile devices.
Canon CanoScan LiDE400 and LiDE300 photo scanners – Fast and versatile
Strong scanning performance with low power consumption – Built on a contact image sensor (CIS) design with a light source drawn from low-power light emitting diodes (LED), the new scanners come to life over a single USB connection to a computer. No warm up time required and takes just 8 and 10 seconds to complete a colour A4 document scan on the LIDE400 and LiDE300 respectively.
Canon's Auto-Scan mode – Intelligently recognizes different types of originals during scanning, before automated scan-and-save settings to maximize image quality, contrast, and content legibility automatically.
Optical Character Recognition (OCR) – Supported by both devices for highly accurate captures of text on documents.
Optical Resolution – The LiDE400 has a maximum optical resolution of 4800 x 4800dpi and features additional space-saving advantage by supporting operation in two positions – an upright standing, as well as a horizontal orientation. While the LiDE300 features a maximum optical resolution of up-to 2400 x 4800dpi, more than capable of delivering high resolution scans of photos and documents.
Multiple page PDF filings – The new LiDE scanners feature integrated EZ buttons that initiate customizable scan-to actions. With the Scan to PDF buttons on the scanners, the process of digitizing multi-page documents minimizes the number of user interactions with client-side software.
Image enhancement features – The scanners can scan large document stacks without the need for staple removal – thanks to an Advanced Z-lid design that allows straight-up elevation of the scanner lid up to 21mm in height. With the bundled software's Gutter Shadow Correction feature, even darkened shadows captured along the spine between two pages of a book can be automatically removed, further optimizing image appearance.
Pricing and Availability
The latest printers and photo scanners are available at Canon Image Square stores and authorized Canon dealers in Malaysia.