Today Logitech announced the Logitech® SLIM FOLIO, an integrated Bluetooth® keyboard and case for the new fifth-generation 9.7-inch iPad®. With large, well-spaced keys and a comfortable and familiar layout, you can enjoy typing anywhere you take your iPad.
"The fifth-generation iPad is Apple's most affordable iPad to date, but there's still a learning curve typing on the new device if you're used to a laptop or desktop keyboard,"   said Mr. Richard Sim, Country Manager for Malaysia. "With four years of battery life, a lightweight design, and overall great typing experience, the Logitech SLIM FOLIO can help take your mobile computing to a new level, allowing you to enjoy laptop-like typing anywhere."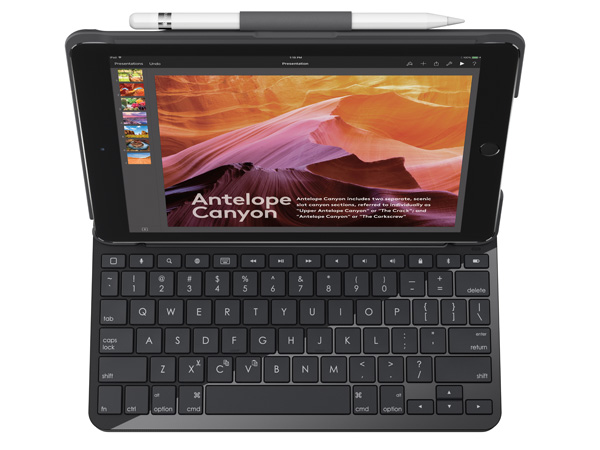 The Logitech SLIM FOLIO gives you comfortable and fast typing. The keys are large, well-spaced and stretched from edge-to-edge, so your hands won't feel crowded. A full row of iOS shortcut keys put iPad control at your fingertips, so you can switch between apps, bring up the search function, go to the home screen, and control the volume, directly from the keyboard.
The typing angle of the Logitech SLIM FOLIO has been optimized to provide the most comfortable screen angle when typing on the desk, or viewing content on your lap. The Logitech SLIM FOLIO locks your iPad in the perfect position and stays firmly in place, even when typing on uneven surfaces. The folio is slim and light, but is built to withstand years of everyday use and protects your iPad from scratches, bumps and spills.
The Logitech SLIM FOLIO uses Bluetooth LE to connect to your iPad, and automatically self-activates every time you put your tablet into the typing position. And, thanks to a smart power management system, the Logitech SLIM FOLIO is ready whenever you need it. The replaceable coin cell batteries last up to four years.
The outer technical fabric, which was originally developed for the luggage industry, offers exceptional wear and is resistant to spills, but still soft to the touch. The fabric is nicely textured so it's easy to grip, and it feels and looks great too.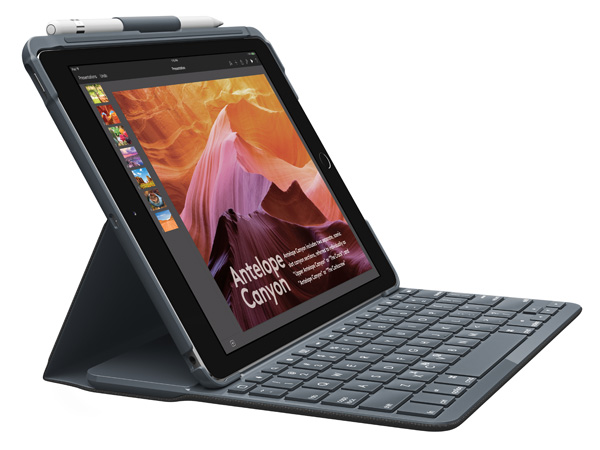 Availability
The Logitech SLIM FOLIO is available in Malaysia from Wednesday, 19th September onwards at all Apple Premium Resellers at the suggested retail price of RM449.00. For more information, please visit Logitech.com, our blog or connect with us on Facebook.