With Nikon being the last few players to bring out its mirrorless full frame cameras, we can safely predict that this year will be the rise of the mirrorless cameras, especially when Photokina is around the corners and one more giant brand is expected to name its full-frame mirrorless camera as well. It will be exciting months ahead when we will see full blown wars of the full frame mirrorless.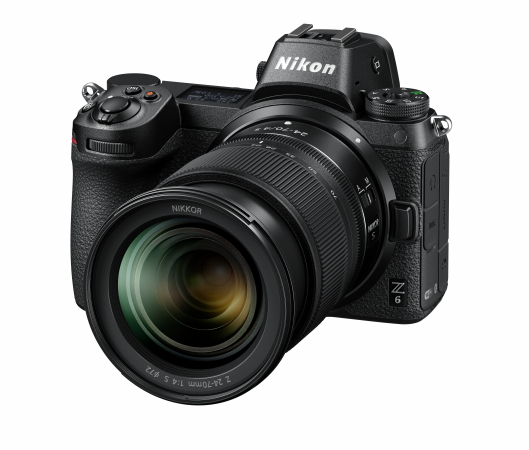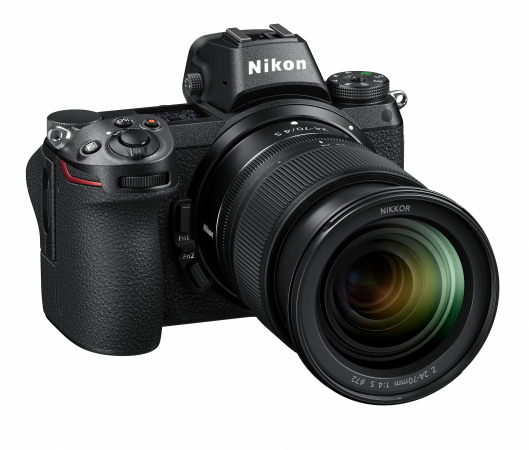 Let's look at the specification from the press releases while we wait for the actual review units to arrive for in-depth test.
Mirrorless Reinvented
The new Nikon Z mount system is comprised of mirrorless cameras and compatible NIKKOR Z lenses and accessories. This system has been realized through the pursuit of a new dimension in optical performance. It has inherited Nikon's tradition of quality, superior imaging technology, intuitive operability and high reliability, all innovated from its digital SLR cameras.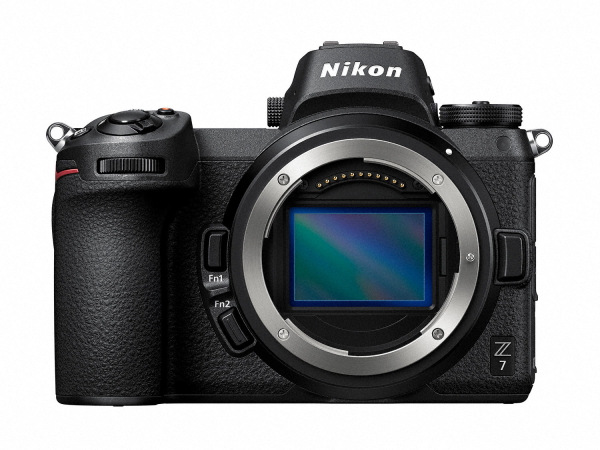 At the heart of the Z mount system is the new, larger-diameter mount, which unlocks further possibilities of lens design. The Z mount system will offer a variety of high-performance lenses, including the fastest lens in Nikon history, with f/0.951. Additionally, the new mount adapter will enable compatibility with NIKKOR F mount lenses, adding to the range of choices for photographers.
The letter "Z" represents the culmination of Nikon's relentless pursuit of ultimate optical performance, and a bridge to a new chapter. It is about redefining possibilities to provide image makers with tools to pursue greater creativity.
Nikon will expand the value of mirrorless cameras through the pursuit of a new dimension in optical performance, and by upholding Nikon's tradition of quality while responding to the evolution of imaging technology. By providing image makers with stimulating new products, Nikon will continue to lead imaging culture.
Z 7, Z 6 Product Overview
The Z 7 and Z 6 are equipped with a new backside illumination Nikon FX-format CMOS sensor with built-in focal-plane phase-detection AF pixels, and the latest image-processing engine, EXPEED 6. The high-resolution Z 7 has 45.7 effective megapixels and supports a standard sensitivity range of ISO 64–25600. In combination with NIKKOR Z lenses, the camera achieves an outstanding level of sharpness and detail, all the way to the edges of the image. The versatile Z 6 is an all-purpose FX-format camera with 24.5 effective megapixels and supports the wide sensitivity range of ISO 100–51200. With superior performance at high ISO sensitivities and full-frame 4K UHD video capture with full pixel readout, the Z 6 responds to a variety of needs, such as shooting in dimly lit environments and high-quality movie recording. These two models combine legendary Nikon reliability and a familiar interface with the benefits of a mirrorless, including rapid FPS, hybrid AF, silent shooting and advanced multimedia capabilities.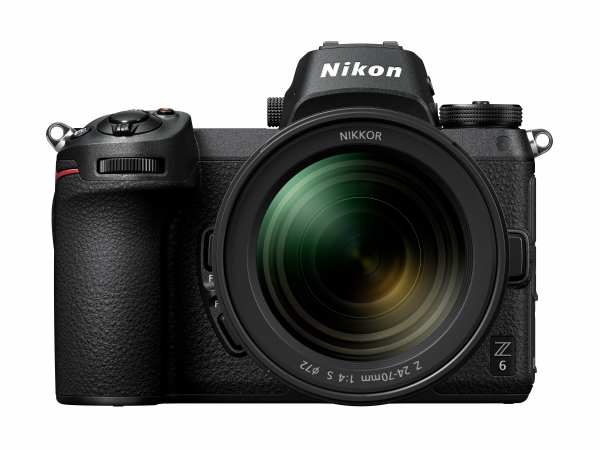 Primary Features of the Z 7 and Z 6
Equipped with a new backside illumination Nikon FX-format CMOS sensor with focal-plane phase-detection AF pixels
The Z 7 and Z 6 are equipped with a new backside illumination, Nikon FX-format CMOS sensor with focal-plane phase-detection AF pixels, and the latest image-processing engine, EXPEED 6. The Z 7 has 45.7 effective megapixels and supports ISO 64–25600 range of standard sensitivities (reduction to the equivalent of ISO 32 and expansion to the equivalent of ISO 102400 is also possible). The Z 6 has an effective pixel count of 24.5 megapixels and supports a broad range of standard sensitivities, from ISO 100–51200 (additional reduction to the equivalent of ISO 50 and expansion to the equivalent of ISO 204800).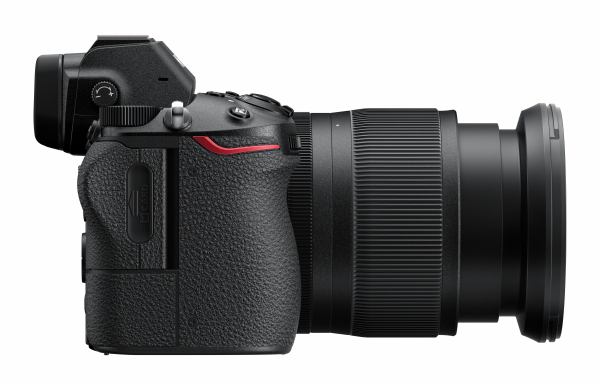 A fast and accurate hybrid AF system with focus points covering approximately 90% of the imaging area
The Z 7 has 493 focus points2 and the Z 6 has 273 focus points2, enabling broad coverage of approximately 90% of the imaging area both horizontally and vertically. This hybrid AF system uses an algorithm optimized for the FX-format sensor, to automatically switches between focal-plane phase-detection AF and contrast-detect AF when focusing to achieve focus. Newly-designed NIKKOR Z lenses take full advantage of this system, providing faster, quieter and with increased AF accuracy than previously possible for both still images and videos.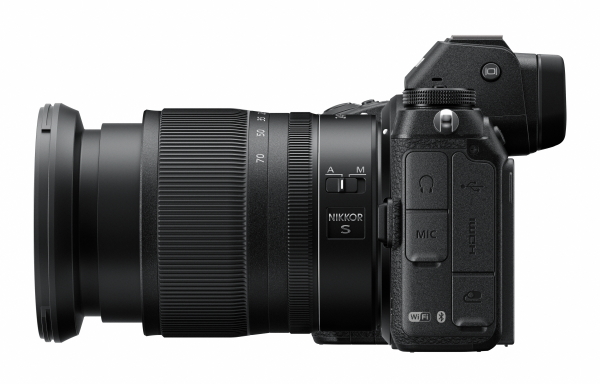 The new EXPEED 6 image-processing engine for sharp and clear imaging, and new functions that support creativity
The Z 7 and Z 6 are equipped with the new EXPEED 6 image-processing engine. Employing the superior resolving power of NIKKOR Z and NIKKOR F mount lenses, subjects are rendered more sharply than ever before. Noise is also effectively reduced. Additionally, a mid-range sharpening option has been added to Picture Control sharpness parameters. This option, along with existing sharpening and clarity parameters, allows users to make various textures within the screen sharper or softer, for both still images and video3. The cameras also offer 20 options of Creative Picture Control, supporting creative imaging expression. The effect level is adjustable from 0 to 100.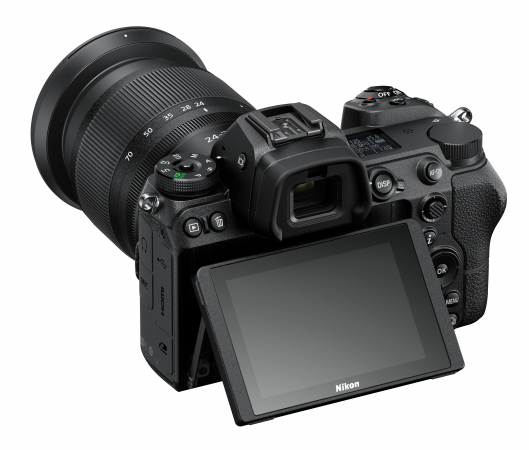 An electronic viewfinder that utilizes Nikon's superior optical and image-processing technologies to offer a clear and natural view
The electronic viewfinder adopted for the Z 7 and Z 6 is comfortable and easy to use, comparable to optical viewfinders. Both cameras are equipped with an electronic viewfinder for which an approximately 3690k-dot OLED panel has been adopted. The electronic viewfinder has frame coverage and magnification of approximately 100% and 0.8×, respectively, as well as an approximately 37.0° diagonal viewing angle. It draws on Nikon's superior optical technologies and image-processing technologies, ensuring a clear and comfortable view, with reduced aberration and minimum eyestrain, even during extended shoots. Furthermore, a fluorine coat that effectively repels dirt has been applied to the eyepiece protection window. In addition, the menu can be displayed in the electronic viewfinder, allowing users to quickly view and adjust a variety of shooting settings, including ISO sensitivity, AF-area mode, and Picture Control, all while looking through the viewfinder.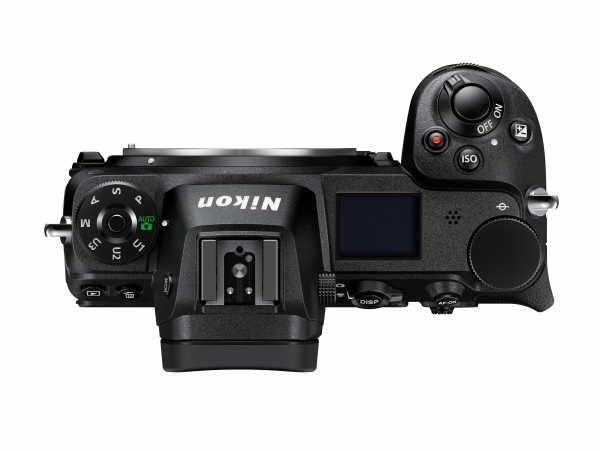 An ergonomic design unique to Nikon that enables intuitive and familiar operation
The Z 7 and Z 6 have inherited the superior operability that Nikon has cultivated over the years through its development of cameras. The bodies are compact while boasting a firm grip that is easy to hold, and the sub-selector and buttons such as AF-ON, ISO, and exposure compensation are all placed so that they can be operated swiftly and easily. Additionally, a display panel has been placed on the top plate of the camera, where information about settings can be displayed, similar to high-end digital SLR camera models.
Video functions such as 10-bit N-Log that enables wide dynamic range, and timecoding that respond to professional needs
The Z 7 and Z 6 support recording of not only full-frame 4K UHD (3840 × 2160)/30p movies using the FX-based video format, but also Full-HD/120p movies. Sharper 4K UHD movies are made possible, using the full-pixel readout4. Additionally, Active D-Lighting, electronic vibration reduction, and focus peaking can be used with 4K UHD and Full-HD movie recording. Nikon's original N-Log colour profile can also be used with 10-bit5 HDMI output. The N-Log setting utilizes extensive colour depth and twelve-stop, 1,300% dynamic range to record a wealth of tone information from highlights and shadows for more effective colour grading. Timecode support makes synchronizing video and sound from multiple devices easier. Additionally, the control ring built into NIKKOR Z lenses can be used to quietly and smoothly adjust settings such as aperture and exposure compensation.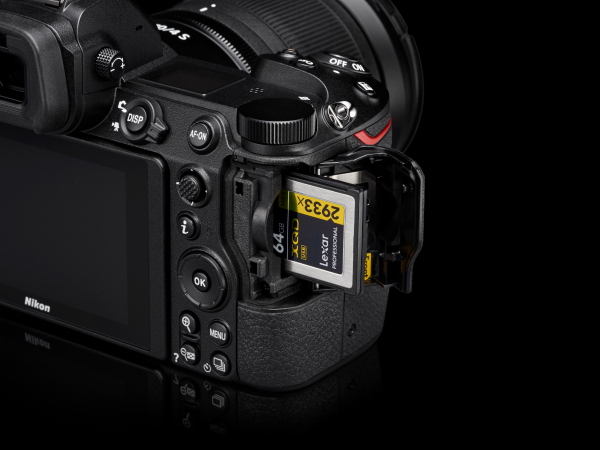 Nikon's first in-camera vibration reduction with approx. 5.0-stop7 effectiveness
The Z 7 and Z 6 are equipped with in-camera vibration reduction (VR). The VR unit provides compensation for movement along five axes. The effects of vibration reduction are equivalent to a shutter speed up to approximately 5.0 stops6. This function can also be used effectively with NIKKOR F lenses, including those not equipped with a VR function, with the Mount Adapter FTZ (sold separately)8.
Other features
– Same level of strength and durability, as well as dust- and drip- resistance, as the Nikon D850, offered in a compact body
– A 3.2-in., approximately 2100k-dot touch-sensitive LCD monitor, with a tilting mechanism
– Silent photography function eliminates shake and noise caused by shutter release,
– Peaking stack image function9 enables confirmation of the area in focus after shooting using focus shift, which is convenient for focus stacking10
– High-speed continuous shooting (extended)11 at approximately 9 fps (Z 7) and 12 fps (Z 6) captures fast motion
– Interval timer photography that makes 8K (Z 7) time-lapse movie creation10 possible
– An extended low-light metering range12 allows users to easily capture scenes such as the transition from sunset to the starry night sky, using aperture-priority auto exposure
– Built-in Wi-Fi for direct connection to a smart device using SnapBridge
– Built-in Wi-Fi makes the transfer of images and movies to a computer possible
– Support for existing digital SLR camera accessories such as the EN-EL15/a/b batteries, WT-7/A/B/C Wireless Transmitter (available separately) for transferring images and movies at high speed over a wired or wireless LAN, and radio-controlled/optical controlled Advanced Wireless Lighting, which makes flexible multi-flash photography possible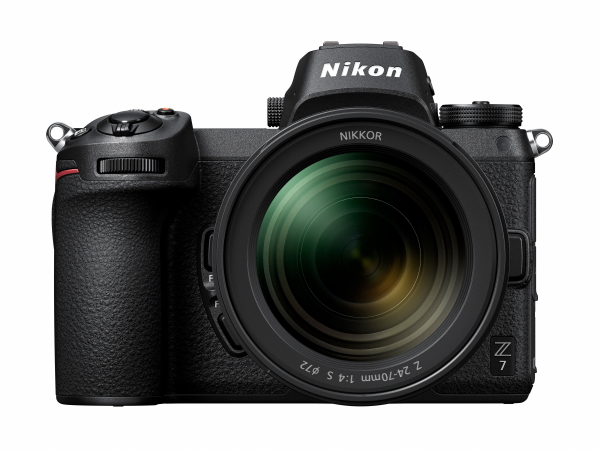 Development of the MB-N10 Multi-Power Battery Pack
The MB-N10 Multi-Power Battery Pack that is currently in development will hold two EN-EL15b, effectively increasing the number of shots possible and/or movie recording time by approximately 1.8×. It will provide the same level of dust and drip resistance as the Z 7 and Z 6, and will support USB charging using the EH-7P Charging AC Adapter. Information regarding the release of this product will be announced at a later date.
For price and availability in Malaysia, please contact www.nikon.com.my
Nikon Introduces the New Nikon Z 7 and Z 6 Full Frame Mirrorless Cameras