Boost, an app-based innovative mobile wallet, today announced a milestone partnership with Universiti Teknologi Malaysia (UTM) to create Malaysia's first "Cashless Campus".
With Boost activated on smartphones, all 25,000 students and faculty members across UTM Kuala Lumpur and Skudai campuses will be able to use the mobile wallet as the single mode of payment for all on-campus purchases.
As the institution that is acclaimed for being at the forefront of engineering and technological knowledge, UTM is yet again breaking ground by going fully cashless and by being a test bed towards a cashless Malaysian society of the future.
At the same time, Boost, developed by Axiata Digital, is revolutionising the way consumers transact in today's increasingly digital and mobile world. Combining the lifestyle needs of consumers and cutting edge digital technology, Boost makes cashless transactions easier, faster, more secure as well as provide an overall more rewarding experience for consumers.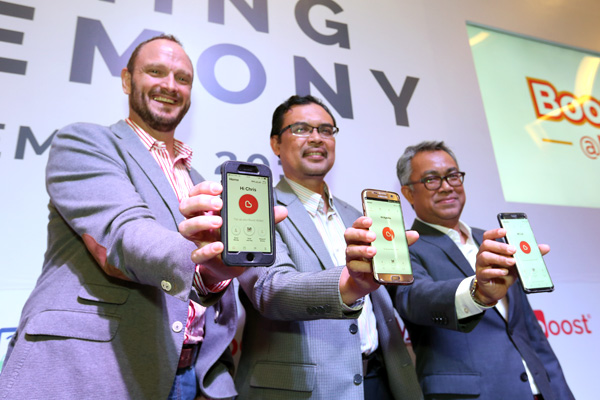 The partnership was commemorated in an official signing ceremony executed by Professor Dr Azlan Abd Rahman, Deputy Vice-Chancellor (Development) of UTM, Christopher Tiffin, Chief Executive Officer of Boost, as well as En Dick Hilmi bin Dato Hassan, Chief Executive Officer of Zen Trillion Sdn Bhd, the sole merchant acquisition partner of UTM and Boost.
Professor Dr Azlan Abd Rahman, Deputy Vice-Chancellor (Development) of UTM, said, "We are honoured to be partnering with Boost to provide our students with a more enjoyable and seamless digital lifestyle allowing for easy purchases, money transfers, mobile top-ups and digital gifts. Beyond this, Boost's unique reward-based experience offers students a greater value in going cashless on campus."
"In line with UTM's vision to be recognised as an influential world-class centre of academic and technological excellence, we aim to transform all our services to be easily accessed through digital means. This partnership marks the beginning of our initiative as we move towards being a fully digital campus. We are also proud that this initiative, led by Professor Dr. Sevia Mahdaliza Idrus, Faculty of Electrical Engineering, is also receiving recognition and support from the Ministry of Higher Education and the Malaysian Communications and Multimedia Commission. This is a very exciting time for us as we cement our status as a "Cashless Campus" and pave the way towards a new digital lifestyle," continued Professor Dr Azlan Abd Rahman.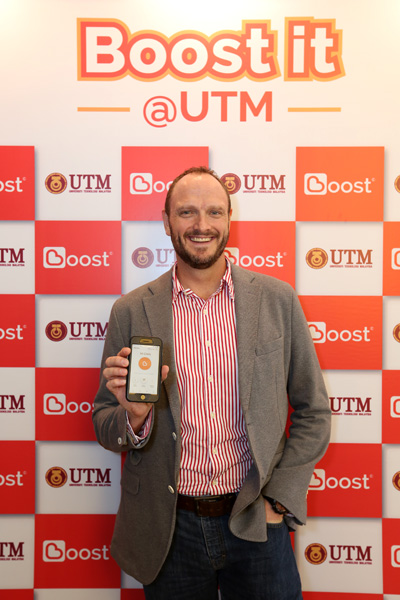 "Backed by Axiata's vast expertise in digital technology across Asia, Boost is at the frontier of the digital economy and one of the fastest growing mobile wallets in the market. Our partnership with UTM signifies more than just a venture, it also represents a new and exciting way for Malaysians to move forward in the digital world. We believe this is only the beginning of an exciting journey as we look to form more strategic partnerships in the future to educate and instil trust in consumers on the reliability, safety and security of e-wallet applications," said Christopher Tiffin, CEO of Boost.
Boost users can pay for purchases at selected merchants at both physical outlets as well as online merchants, without the hassle of cash or card payments. From the weekly pasar malam to popular food trucks to well-loved food courts, users can enjoy a hassle free, cashless transaction just by using the app. Boost has been purposefully developed following a human centred approach that takes into account the user experience using the mobile application.
Android users can download Boost from the Play Store while iOS users can download from the App Store. For more information, check out the website at www.myboost.com.my or follow Boost on Facebook (www.facebook.com/myboostapp) and Instagram (www.instagram.com/myboostapp).