Kuala Lumpur (28 September 2017) — When Naughty Dog LLC tapped Malaysian-based Passion Republic for critical work on its upcoming Uncharted 4: A Thief's End, it paved the way for a long-term relationship between the two and opened the doors for future collaborations. This included working on the upcoming Uncharted: The Lost Legacy side-story that had been teased late last year.
The new title, a full stand-alone entry for the Uncharted series, required even more work. Impressed with Malaysian creatives, Naughty Dog LLC signed on Lemon Sky Animation to work on even more art assets and background visuals. In many ways, this is a true extension of 'The Malaysian Job', a named chapter for Uncharted 4: A Thief's End.
"Our creative talents are highly sought around the world and to have big names like Naughty Dog engaging Malaysian studios here to work on AAA titles like Uncharted, that's huge! It proves that Malaysia is definitely a force to be reckoned in the games development industry and that our creatives can compete with the world," said Hasnul Hadi Samsudin, Vice President of Creative Content and Technologies, Malaysia Digital Economy Corporation (MDEC).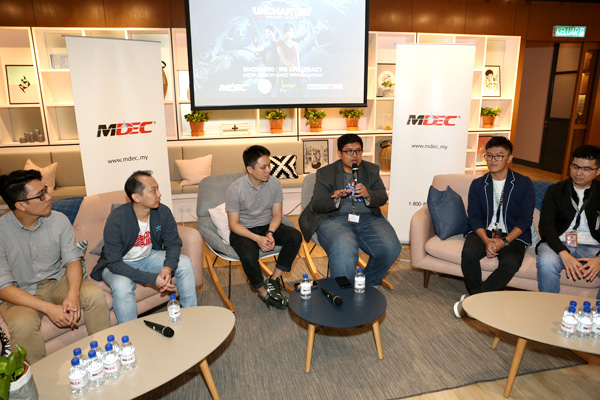 Both Passion Republic and Lemon Sky Animation worked extensively on the visual elements of Uncharted: The Lost Legacy, providing art assets, animation renders, and backgrounds throughout the game.
"When Naughty Dog reached out to us the first time, we could not say no and pushed hard to get the work – most would call an emergency job – done. This left a lasting positive impression on them and they know, first hand, of the good work we do. When the call came in to do more work with Uncharted, specifically Uncharted: The Lost Legacy, there is no hesitation – we wanted to continue this working relationship," added Ng Aik Sern, President of Passion Republic.
For Passion Republic, the this on-going collaboration with Naughty Dog made sense as there is a firm understanding of the work processes and expectations between the two. As for Lemon Sky, it had been more of managing the work-flow with this new Uncharted game. Even if it is mostly focused on art services, the arrangement had to be mutually acceptable as the development pipeline had to be established quickly.
"Once we got the call from Naughty Dog, it had been a really super-exciting moment for us all. Such an opportunity is rare! Having worked with other AAA games developers and publishers, we knew this is another platform for us to continuously push for further excellence. With Uncharted: The Lost Legacy, that included figuring out how Naughty Dog's multi-layered pipeline works and also expanding our assigned teams to ensure that we maintain our work quality and on-time delivery. We are very happy with the results and are now extending the relationship we have established with Naughty Dog," shared Kevin Lai, Production Manager, Lemon Sky Animation.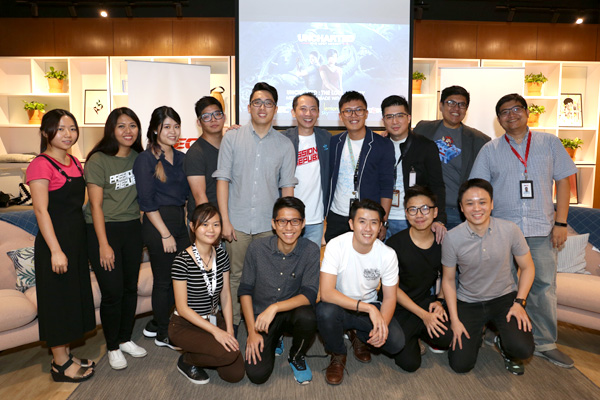 While Naughty Dog isn't the first to engage Malaysian games development studios or even bring in global titles for them to work on, it certainly won't be the last. Hasnul is very confident that more will come and put in requests with other Malaysia creatives to get more AAA work done.
"These studios will be able to gain from these experiences from such opportunities and, eventually, consider doing their own take on Uncharted. For me, I know it'll be sooner than later," added Hasnul.
More information and what Passion Republic and Lemon Sky Animation has worked can be, respectively, found here: passionrepublic.com and lemonsky.tv.
Uncharted: The Lost Legacy is out now for PlayStation 4 and PlayStation 4 Pro with an SRP of MYR159 (Disc) and MYR149 (Digital Version).