HUAWEI Consumer Business Group has today shared details on the HUAWEI nova 2 Plus; featuring new breakthroughs including an upgraded front camera, theatre-like HiFi audio experience and a dazzling design. Engineered with HUAWEI's first 20MP high-definition front camera and coupled with a storage capacity of 128GBs, the gadget takes selfie-taking to a whole new level.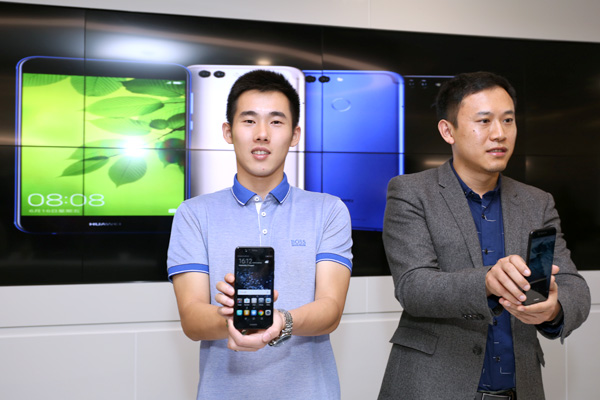 "Taking the perfect selfie is probably one of the most distinctive hallmarks of our generation. It's a behaviour enabled almost exclusively by camera technology – especially smartphones. Many of our innovations and collaborations tap directly into this generational trait. From breaking the Guinness World Record for the largest number of selfies to collaborating with the Saatchi Gallery, HUAWEI has been celebrating the art and science of the selfie in a huge way. And the celebration is continued today with the nova 2 Plus," said Cai Chuan Zhong, Product Director, HUAWEI Consumer Business Group (South Pacific Region).
Vivid and Natural Selfies Anytime, Anywhere
Young consumers are demanding a high-quality photography experience for their smartphones – especially selfies. To meet this demand, HUAWEI nova 2 Plus features a 20MP front camera that boasted with photography capabilities for every scenario, including 3D facial recognition and skin enhancement. The high-resolution photography is backed by a range of intelligent algorithms that takes into account a wide range of face shapes and skin-colors to deliver more natural and true-to-life portraits.
In low-light conditions, the HUAWEI nova 2 Plus uses LCD screen flash with 11 color temperatures for different degrees of illumination – letting beauty shine in any conditions. The front camera is also able to shoot selfies with a bokeh effect, creating the blurred background similar to that generated by wide-aperture professional portraits. With an all-new 10-grade beautification mode and a new gesture shutter for taking pictures, perfect selfies become so much easier.
Taking a Step Ahead in Photography
Users who enjoy taking professional level kind of images, HUAWEI nova 2 Plus is equipped with a rear 12MP+8MP dual-lens camera to capture more stunning and detailed images. The wide-angle 12MP lens is used to capture broader scenery; while the long-focus 8MP lens is for shooting at a distance – capturing all kinds of detail, including colors, brightness and clarity, to produce high-skilled quality photographs.
Additionally, the dual RGB lenses deliver optical zoom without compromising quality. For fast and precise focus in low-light environments, the rear camera features a F1.8 aperture. In addition to portrait mode, the bokeh effect can be adjusted after a picture is taken to achieve different visual effects.  What's more, HUAWEI nova 2 Plus is also capable of taking moving pictures, creating motion in static images.
Theater-quality HiFi Music for an Immersive Audio Experience
In partnering with the award-winning musician, Rainer Maillard, who won the prize for Best Engineered Album, Classical, in 1994, the HUAWEI nova 2 Plus delivers a superior audio experience with upgraded software and hardware. HUAWEI nova 2 Plus adopted AK4376a HiFi chips, which minimize distortion, harmonics, noises and other disturbances with audio processing to keep music clarity, clean and crisp.
The high quality audio experience is made possible with the HUAWEI Histen, the HUAWEI 2012 lab's unique audio algorithm – an intelligent algorithm that includes 10 targeted modules for various effects, including 3D stereo surround effect. To protect the premium sound quality, HUAWEI nova 2 Plus supports aptX wireless Bluetooth technology, which offers shortest time lag of all Bluetooth audio coding when it comes to video and games – establishing a more synchronized image and sound experience.
Exploring the Beauty Beast in Elegant Design
Inspired by light reflections, HUAWEI nova 2 Plus is an epitome of creativity and innovation. All the time and effort have been invested to craft the simple yet elegant design of HUAWEI nova 2 Plus. From the 5.5 inch screen, to the smooth metallic unibody measuring as little as 6.99mm. The wave-textured power button design is an industry-first breakthrough, presenting waves with 360 degrees of shimmering luster – all of which to ensure the product is appeal to the dynamic lifestyles of young consumers.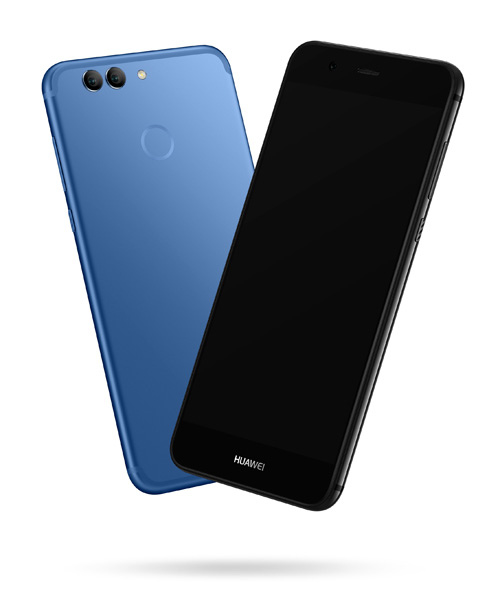 HUAWEI implemented a rounded design as opposed to a device with split or sharp lines. On the back of the device, same-time curved antennas appear in a symmetrical way instead of the conventional three-section layout, to give a seamless look and feel. Furthermore, HUAWEI nova 2 Plus features a shallow fingerprint design, where the depth was reduced to 0.1mm, which is flush with the back of the device and protects the button from collecting dust. Integrated with bezel and CD-like texture, the smartphone looks mesmerizing under light.
In addition to its elegant design and light weight stores a beauty beast – HUAWEI Kirin 659 chipset power house. Combined with EMUI 5.1 and Android 7.0, HUAWEI nova 2 Plus promises the smartphone performance will not slow down over time, and will keep up the stutter-free experience. It sets itself apart with outstanding battery life and 18W quick charging battery life. With 10 minutes of charging can support 1.67 hours of video playback and 8.5 hours of audio playback – which is crucial to always-on and a fast-paced world.
HUAWEI believes that simple and intuitive interaction leads to a better experience. Equipped with the updated EMUI 5.1, HUAWEI nova 2 Plus boasts with several new features, including Eye Comfort 2.0, Phone Clone and HUAWEI Share, making the user experience more convenient, comfortable and efficient.
To meet users' demands in reflecting their own style and personality, HUAWEI nova 2 Plus is available in colors including Graphite Black, Prestige Gold and Aurora Blue and retails at RM1,999.
For more information on HUAWEI nova 2 Plus and other innovations, please visit consumer.huawei.com or HUAWEI's official Facebook page www.facebook.com/HuaweiMobileMY.
HUAWEI Nova 2 Plus High Resolution Selfie Camera
Specification