Kuala Lumpur (11 April 2017) — Facebook has today announced updates and new features to its mobile solutions for advertisers after hitting 5 million active advertisers on its platform. The mobile features are in line with Facebook's mission to empower small businesses by allowing customers to learn more about products, visit websites, download an app, or even send messages.
Among the updated features is the optimization of the Ads Manager App to increase the ease of managing ad performance and gain insights in. At a glance, users can see how ads for their Pages are performing and compare the performance week by week. The improved navigation allows users to easily switch between accounts and even select up to five ads for side-by-side comparison. New one-click options have also been introduced to reinstate high-performing ads and refine or add new interests to audience targeting.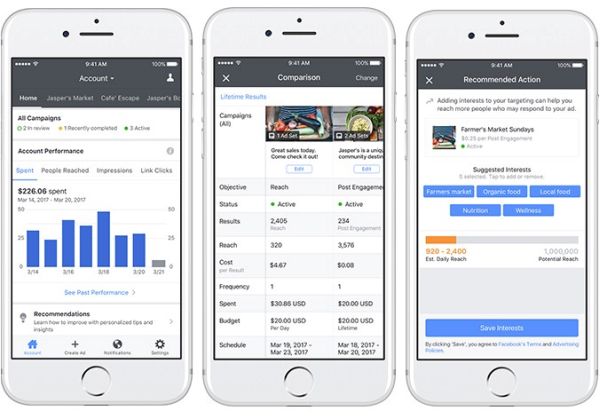 In a response to businesses wanting faster, easier and more cost-efficient ways to create new content, Facebook created Mobile Studio, a new way to show businesses how easy it is to create great ads using only a mobile device. Mobile has leveled the creative playing field, giving all businesses the ability to deliver world class creative to people around the world. Mobile Studio offers important tips and simple tools to help you bring your businesses to life without eating up time, energy or resources.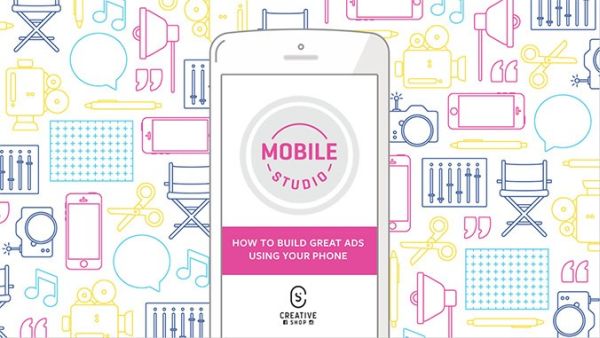 The previously launched and highly successful Blueprint eLearning courses give users the power to learn best practices for advertising on Facebook's family of apps and services at their own pace. The online education platform is available in ten languages and today more than 1 million unique users, half being small businesses, use Blueprint. Almost 2.5 million eLearning courses have been taken by people across more than 150 countries so far, and 50% of the total course enrollments are taken by small or medium business owners and employees.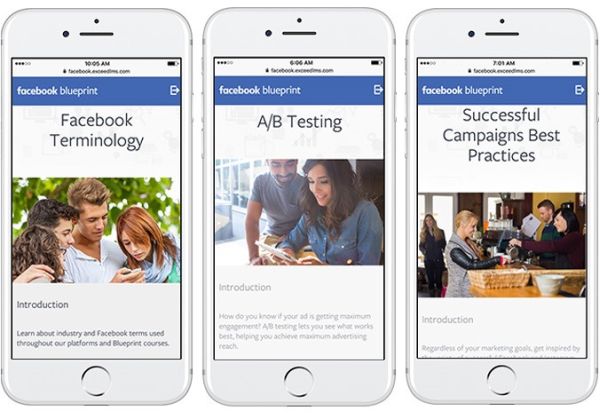 In November 2016, Facebook announced a single inbox to manage communications across Facebook, Messenger and Instagram within the Pages Manager App. Facebook is now expanding these capabilities to desktop to better allow businesses to keep up with customer communications.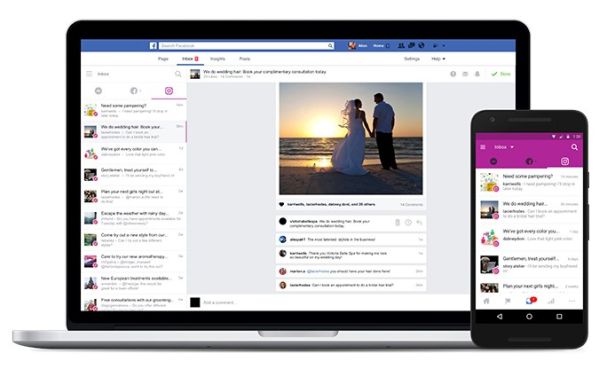 Aside from that, Facebook has made it easier to run global campaigns from anywhere and created new solutions that help businesses connect with new customers including international Lookalikes to help businesses find new people that look like their best customers in other countries and Worldwide Region targeting to help businesses set up a global campaign and find efficient conversions.
To get more insight into how businesses grow, Facebook created the Facebook Small Business Council, which features stories of dedication, passion, and resilience from more than 40 businesses across a variety of industries and geographies. Small Business Council has been launched in the US, India, Brazil and Germany with plans to announce councils in more countries later this year.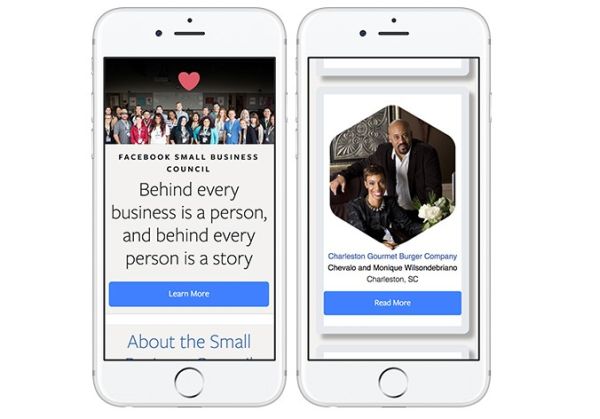 Facebook is committed to empowering small businesses and the results reflect the efforts. A local Malaysian example is ServisHero, a platform that allows users to book service professionals hassle-free. Using audience identification and targeted carousel ads, ServisHero saw a large increase in job requests and 32 times more mobile app installs in a five month period from February to June 2016.
For more about how to optimise Facebook for business, visit www.facebook.com/business.