Malayisa (15 March 2017) — The partnership between Waze and Spotify brings the perfect-in car experience to their users on the road with great music and easy navigating go hand in hand. Waze announced its new feature to allow its users to navigate with Waze within Spotify and access their favourite Spotify playlists from Waze.
This is good news to everyone especially both Waze and Spotify users. Imagine playing your favourite playlists in the car using the new feature in Waze app while you are trapped in heavy traffic. With the best directions and playlists in your car – all on the same screen, it will make your commute, next road trip or even a traffic jam more relaxed.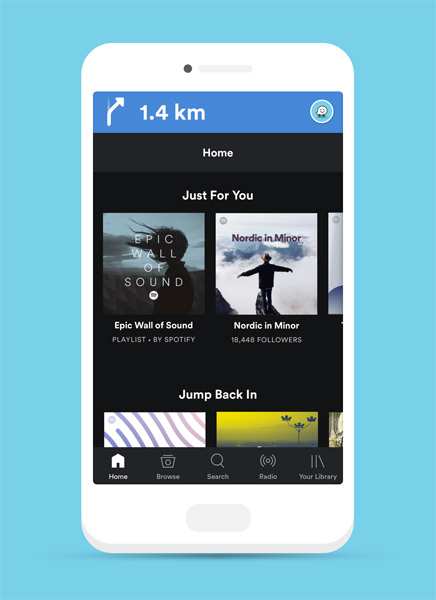 Starting today, this new feature will roll out to Android users around the world over the next few weeks. The top highlights of this feature include:-
Ability to start navigating with Waze from within Spotify
Accessing Spotify playlists from within Waze and easily change tracks
When the vehicle is at a complete stop, easily switch between apps with one tap for an uninterrupted listening experience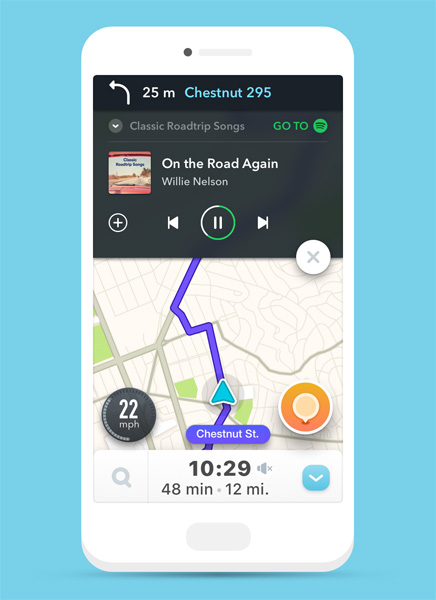 Once it is all set up, selected music will play automatically when the journey begins. As a measured safety feature, Wazers can browse their playlists when the vehicle is at a complete stop.