Kuala Lumpur (16 December 2016) — Wiko Mobile Malaysia today expanded its popular Ufeel range with the introduction of its latest trendy android smartphone, Ufeel Go, the indispensable on-the-go companion with long-lasting battery capacity.
"Wiko is all about offering fun smartphone choices for users who want to be different. Wiko smartphones not only look great, they also deliver reliable performance with the right technology at the right price. We are committed to offer more tasteful choices for urban users to experience the difference with Wiko," said Wiko Mobile Malaysia Business Development Director, Mr Ken Ang.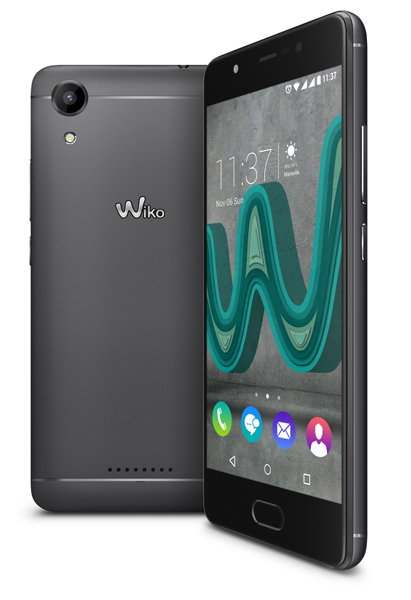 Proudly designed in France, the Ufeel Go is part of the Ufeel range which showcases ultra-premium sleek metal design, sophisticated colours and fingerprint sensor technology. The fingerprint sensor technology is able to register up to five different fingerprints, giving users better protection for their data. Users also have the freedom to personalise their device with various possibilities such as instantly unlocking in less than half a second, open applications, access encrypted files, launch the camera function, or make a phone call to a specific person.
Powered by 4000 mAh battery, Ufeel Go offers a longer lasting battery. The smartphone comes with power-sharing capability that acts as a powerbank and is still able to deliver more than a full day's use. Equipped with a Quad-Core processor with 2GB RAM and 4G LTE speed, users can enjoy a long-lasting immersive experience without feeling the battery pinch. Available in classy Space Grey colour, Ufeel Go has Phone Assist and Smart Actions features which makes management of applications and settings easy and intuitive for any user.
"With the positive response for the Ufeel Prime that we launched recently, we are pleased to further extend the Ufeel range by introducing our newest smartphone, the Ufeel Go," added Ang.
Wiko's Ufeel Go retails at RM599 and is now available at all authorised retail outlets throughout Peninsular and East Malaysia.
For more information, please visit here or the facebook page at www.facebook.com/WikoMalaysia.