Kuala Lumpur (15 December 2016) — BenQ, the global No.1 DLP projector brand, unveiled the ultimate digital home cinema projector W11000, the one and only DLP 4K UHD projector to earn prestigious THX Certification. Fully meeting Consumer Technology Association's (CTA) requirements for 4K UHD with true 8.3-millionpixel resolution, W11000's THX certification ensures cinematic performance to replicate the precise experience of attending a commercial digital cinema.
"The crowning achievement of W11000 showcases the extent of BenQ's technology leadership," said Conway Lee, President of BenQ Corporation. "No other projector demonstrates mastery of DLP, derived from the same technology in use at 100% of the world's IMAX auditoriums, with 8.3-millionpixel UHD performance and THX Certification."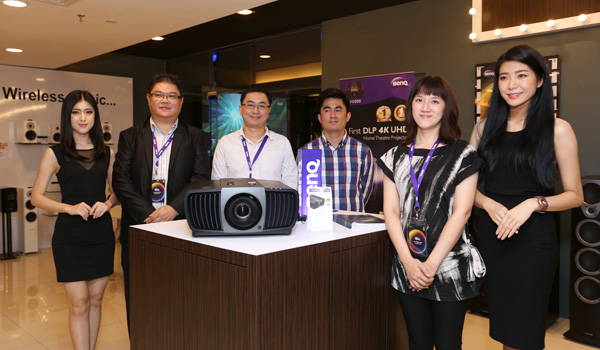 Stupendous Picture Quality to Rival Commercial Digital Cinemas
Harnessing the advanced DLP 4K UHD DMD with XPR technology, W11000 produces 3840 x 2160 distinct pixels for true 8.3-millionpixel 4K UHD resolution. Single-DMD DLP technology ensures absolute image integrity and color accuracy without artifacts that can be introduced by panel alignment issues, especially critical at 4K with much finer pixels than 1080p. BenQ's highly optimized 4K optical system then employs 14 high-resolution elements, a true zoom system, and special low-dispersion lens coatings to preserve spectacular visual quality for an authentic digital cinema experience.
THX Certification to Assure Cinematic Performance
Requiring 10 times as much data analysis and seven times the engineering effort and resources in precise color and gamma adjustments as required for pure Rec. 709 compliance, W11000 underwent over 18 months of rigorous development and 200 THX laboratory tests covering over 500 data points to ensure strict color accuracy, precise gamma, ideal color temperature, enhanced uniformity, and super high native contrast ratio for THX Certification. Passing three rounds of live testing at THX headquarters in San Francisco, W11000 offers supreme overall image performance and THX Mode, pre-calibrated by THX engineers for the most accurate out-of-box picture quality possible to deliver authentic cinematic content as filmmakers originally intended. Augmenting its high native ANSI contrast ratio, W11000's Active Iris and Dynamic Black technology, SmartEco, and proprietary black paint sealed light engine produce an astounding 50,000:1 dynamic contrast performance for fine detail rendition in the darkest and brightest scenes without washout to preserve every subtlety of the original content.
W11000's CinemaMaster™ image processing technology improves vivid color reproduction, flesh tone correction, and advanced digital color and luminance noise reduction. W11000 is also ISFccc calibration ready, enabling professional in-home custom calibration.
W11000 natively supports 2.35:1 anamorphic aspect ratio, offering the ultra-wide cinemascope experience of commercial digital cinemas. Its UHD performance opens a wider viewing angle to allow comfortable viewing of ultra-detailed 4K images up close, maximizing the useable screen size in any given space for a mesmerizingly immersive movie watching experience.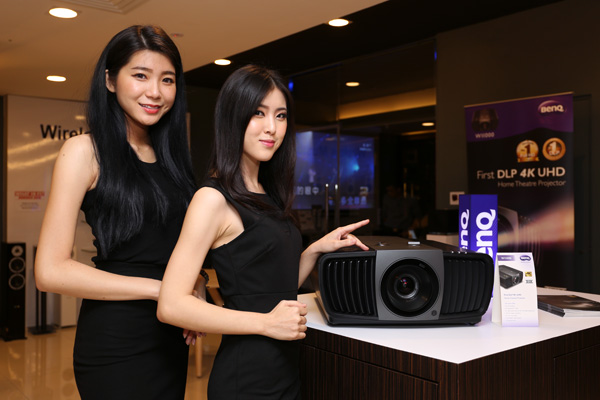 Beautiful Integration into Any Upscale Home Cinema
With a streamlined style featuring sleek front-facing ventilation, W11000 blends seamlessly into upscale home cinema aesthetics. Its unobstructed port architecture features extra space to accommodate thick high-quality cables and HDMI / power cable locking to hold them securely in place. And to fit perfectly into any home cinema, W11000 features H/V lens shift and 1.5X big zoom for precisely custom installations.
Powered by ultimately durable Digital Light Processing, the 2015 Academy Award of Merit Oscar® winning technology used in 90% of the world's digital cinemas, W11000 delivers long-lasting picture quality with precise colors and razor-sharp clarity without maintenance or degradation.
To find out more about BenQ projectors, please visit BenQ.com.