Kuala Lumpur (15 November 2016) — Telenor Group (OSE:TEL), one of the world's major mobile operators, today announced the launch of Valyou, a mobile financial services provider offering affordable and convenient mobile money solutions in Malaysia through a handy mobile wallet app.
In May 2016, Telenor acquired Prabhu Money Transfer Sdn Bhd ("Prabhu"), a Malaysian-based licensed money services business that provides multi-country international remittance services. Rebranded to Valyou, Telenor is leveraging the acquired company's well-established distribution channels, experience and recently approved license to issue e-money, to strengthen its mobile financial services footprint and offerings in Asia.
"We believe that everyone can benefit from having easy and affordable access to mobile financial services, in particular to help them take control of a very important aspect of their lives – their personal economy. In a country with high smartphone penetration rates, and the government's continued promotion towards building a cashless society, services in the form of a mobile wallet could really be a game changer in making access to formal financial services available to many more people," said Khurram Malik, Chief Executive Officer of Valyou.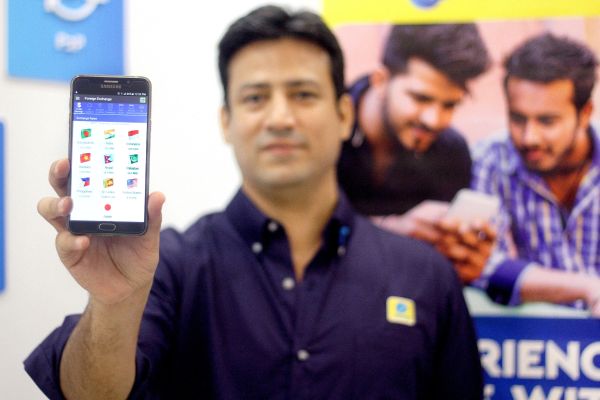 According to Malik, the Valyou mobile wallet is an easy, secure way to store and manage cash from your mobile device; a convenient e-money solution aimed at serving the under-banked segments of Malaysia, such as youths, lower income earners and migrants. "It is easy-to-use, secure, offers more benefits the more you use it, puts customers fully in charge of when, where and how they handle their cash, and it is reliable, backed by Telenor's many years of experience in rolling out mobile financial services solutions across the globe.
The Valyou mobile wallet is more secure than having cash in your wallet, requiring a 6-digit authorization pin to enable customers to perform the following directly from the mobile wallet:
Cash-In to (deposit money) and Cash Out from (withdraw money) the mobile wallet via online, in-app, at retailers and designated agents
P2P Transfers from one Valyou mobile wallet to another
International Remittance – send money overseas directly from Valyou mobile wallet application
Airtime Top-Ups for prepaid accounts of any network
Bill Payments for either phone bills or utilities
Online Games Top-Ups for in-app game purchases
Malik estimates that the mobile international remittance (IR) feature of the mobile wallet will be popular among customers. "The Valyou mobile wallet makes money transfer easy and convenient, not limiting customers to particular outlets, locations and operating hours, and most importantly, it is safe as it mitigates the risk of physically carrying cash. We see this adding value to smartphone users who often perform remittance transactions, from a foreign worker based in Malaysia, to locals with domestic helpers sending money home, to parents with children studying abroad. There is a wide user base that can benefit from this mobile IR service."
The cross-border mobile international remittance service enables money transfers to seven (7) countries globally, and is provided in addition to the traditional over-the-counter remittance services still offered by Valyou. The mobile wallet itself is open to subscribers from any mobile network operators, and supports all smartphone types. Currently, customers can download the Android version of the mobile wallet app, and soon the IOS version.
"Our priority moving forward is to ensure we build a strong distribution network, which will include our Valyou branches, participating Digi Stores and soon digital channels, as well as expanding the app features portfolio to include online and retail payments, insurance and merchant redemptions. This is so as many customers, both senders and receivers, can take advantage of our mobile wallet," concluded Malik.
Mrs. Tine Wollebekk, SVP and Head of Financial Services in Telenor Group, adds; "Malaysia ranges among the regional frontrunners when it comes to digital payments, and we are happy to expand Telenor's financial services footprint with Valyou. Our ambition is to explore end-to-end digital remittance to all relevant corridors, in both Telenor's own financial services markets – such as Pakistan, Bangladesh or Myanmar – and also to other countries that are important for the local migrant community."
Telenor Group is among the world's leading providers of mobile financial services, with deployments across Asia and Europe and a proven ability to deliver mass-market banking services to the unbanked. Telenor Group is present in 13 markets across Asia and Europe. The company entered Asia in 1996, and has since emerged as a leading regional mobile operator, adding more than 200 million subscribers in the past decade.
For more information on Valyou, please visit www.valyou.com.my, or download the Valyou mobile wallet app from the Play Store. For more information about financial services from Telenor Group, visit www.telenor.com/innovation/financial-services.