Kuala Lumpur (29 November 2016) — QNAP® Malaysia officially announced the release of QTS 4.3, the smart NAS operating system at the QNAP QTS 4.3 Malaysia Launch, held at Nexus Bangsar South today. The new QTS 4.3 integrates a host of new features and improved apps, as part of QNAP's continuous effort to provide the best user experience while empowering users to achieve more with both data management and feature-rich applications. Be it for home use or office work, the feature-packed upgrades offer smarter and smoother data management experiences with a centralized control for increased performance in business, and elevated entertainment at home.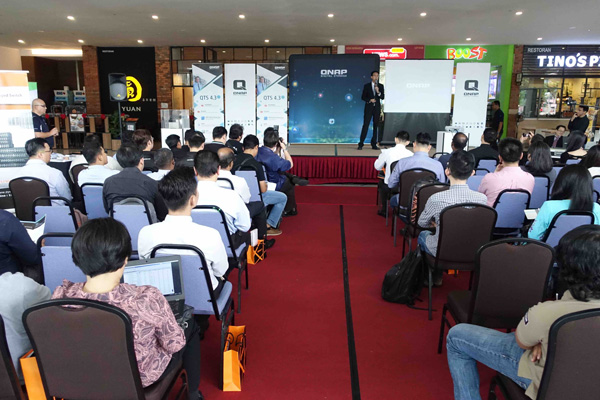 "In today's fast-paced society, speed and productivity is the key. The new NAS operating system provides not only a change in appearance, but also the latest applications such as Qcontactz, QmailAgent, Qfiling, QVPN, Hybrid Backup, and enhanced performance and features of an existing application. We believe that it will allow our users to enjoy greater efficiency and improved output with a reliable and user friendly system," said Alvin Ting, Sales Manager of QNAP Malaysia. "Multi-tasking has never been this easy with streamlined functions, centralized resources, and flexible features and accessibility to new applications," he added. QNAP NAS can also be used to build a private cloud (Qsync), application of high-speed data transfer (up to 40Gb network card), virtualization (Virtualization Station), media playback, and for video editing (Thunderbolt NAS),
Meanwhile, Arthur Yeh, Head of Business Development from QNAP Asia Pacific said, "The QNAP World Tour 2016 saw the participation of Seagate, NetJapan, APC, and Zyxel to name a few, offering a complete solution to your NAS system."
The most advanced QTS 4.3 for NAS at a glance:
Business made easy with maximized efficiency, performance and round-the-clock services
Reliability, security and high performance – the qualities users seek for a business' IT infrastructure. The added applications and business features such as the intelligent Qtier 2.0 that boasts automatic learning and customized scheduling, maximize efficiency and performance.  It analyzes CPU performance and system peak hours to decide the best time for processing auto tiering and the optimum transfer speeds. Alternatively, users can also manually set auto tiering to be processed during off-peak times to provide adequate system resources for running applications. This ensure that your system continue to work for you round-the-clock.
Network & Virtual Switch enables user to connect computers and devices to both local and remote networks with greater flexibility as it centralizes creating, configuring and managing network connections.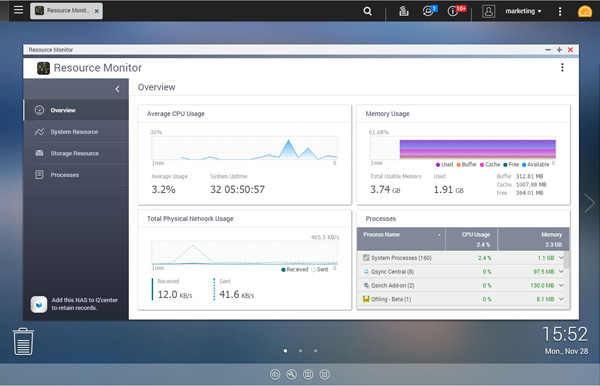 The Future of Entertainment with multi-zone control
Sporting improved user interface and improved apps for video, music and photo enjoyment, QTS 4.3 breaks down barriers and redefines NAS as a total home multimedia center for an immersive entertainment experience. Multi-zone control allows user to stream media and control every device connected to the NAS. Turn your future digital home into a personal broadcasting station or home movie theatre!
Increase productivity with smart technologies
The new QTS 4.3 is driven by intelligent technologies that automate routine tasks and boosts system efficiency, so you can focus all your productivity on your projects. The powerful features and latest apps provide users the necessary support to maximize productivity and enhanced performance. What's more, you can bring your entire Internet of Things application with you, with just one click.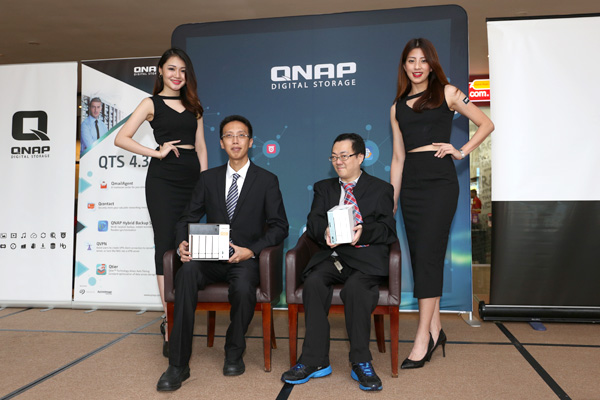 For more information, log on to www.qnap.com.