Petaling Jaya (10 November 2016) — In the welcoming of CNY 2017, ELS Group is proud to announce its reality web series "CNY Most Wanted Kitchen Challenge 2017", which is produced by Redboy Productions. Applications to compete in the show will take place this November 2016 through a series of live on ground roadshows to be held in 6 major cities (in selected ELS group dealer's outlets) across Malaysia. The finals of the show will take place at the Jaya Shopping Centre in Petaling Jaya on 6th November, 2017. The finals will be judged by renown cooking host and culinary expert Agnes Chan.
More information and updates will be available from www.facebook.com/elsgroup1918  from 10th November 2016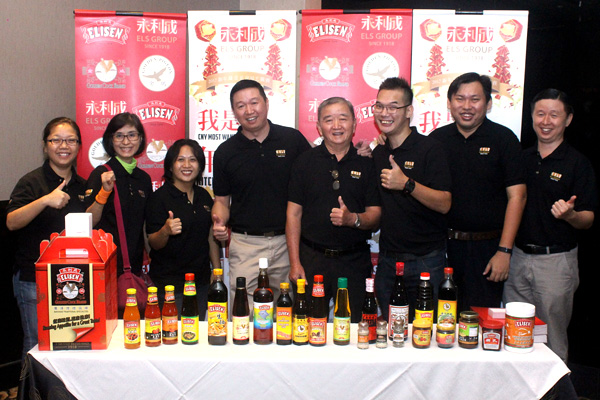 Entry Format
Step 1: Terms of Entry
Purchase of any Eng Lee Seng products during the roadshow.
Step 2: Application
Present the receipt of purchase & fill up the entry form at the roadshow counter.
Step 3: Selection for Entry
5 lucky winners (based on a lucky draw by ELS Group dealer) will be selected from each roadshow and will each receive a hamper of ELS Group sponsored products.
Step 4: Video for Entry
Redboy Productions will capture on video (short highlight), the 5 lucky winners of each roadshow cooking with ELS products.
Step 5: Qualifying for Final
Contestants' videos will be posted to www.facebook.com/elsgroup1918 for voting (1x highest viewed video from each roadshow will reach the final).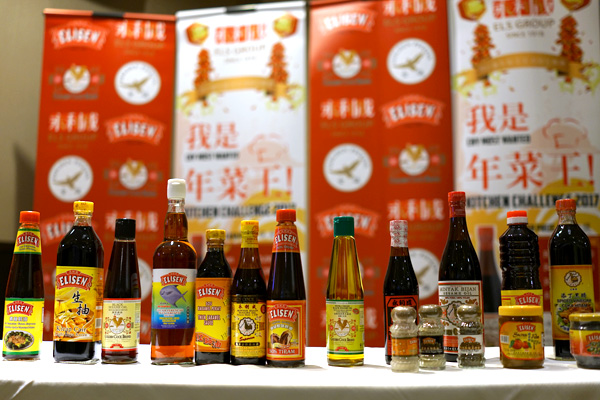 Final
Date, Time & Venue:
2.30pm till 5.00pm on 6th January, 2016 @ Jaya Shopping Centre, Jalan Semangat, Section 14, Petaling Jaya.
The finalists will be announced through www.facebook.com/elsgroup1918 on 25 December 2017.
Agenda:
Contestants will randomly draw from a ready-planned menu set by ELS group
With a budget of RM100.00, contestants are required to shop at the nearest supermarket for their ingredients.
Contestants will have to cook live on stage within the allocated time.
Judging will be based on:
Creativity 30%
Presentation 20%
Taste 50%
Prizes (Final):
3,888 – Grand Prize
1,388 – 2nd Prize
688 – 3rd Prize
388 – 3x Consolation Prize
10x hampers – 10 voters win on Facebook
About Agnes Chan (Judge)
Agnes Chang is a home economist with more than 46 years of teaching experience in the culinary arts.  She has travelled extensively to China, Hong Kong, Taiwan, Europe, America, Canada, Australia and most of the ASEAN countries to master different cuisines and to upgrade her culinary skills. She is among the most popular and well-received television cooking show hosts since 1985, including hosting 4 years of the very popular "NEPTUNE TEN FOR TASTE" cooking shows (2001 – 2004) on TV 2. She has also hosted many cooking programmes over radio –  for AI FM since 1983 and for Melody FM since 2014.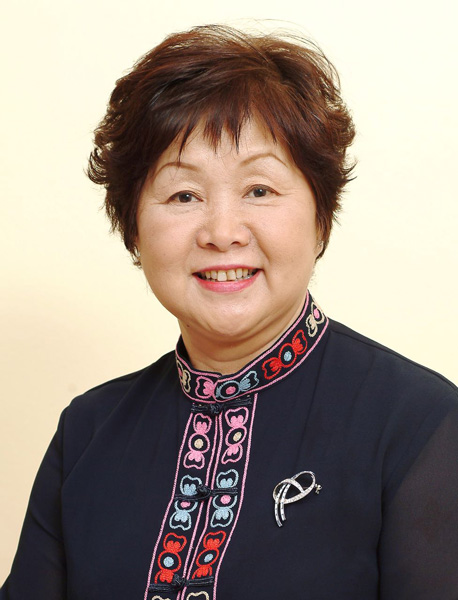 Agnes is also the author of 6 bestselling cookbooks :
AGNES CHANG'S TASTY TEMPTATIONS
AGNES CHANG'S HAWKERS' DELIGHTS
AGNES CHANG'S BAKING MADE EASY
AGNES CHANG'S DELIGHTFUL SNACKS AND DIM SUM
AGNES CHANG'S I CAN BAKE
AGNES CHANG'S LET'S EAT
She has also written six "Her World Cookbooks" for the popular "Her World" magazines, and contributes 2 regular columns – AGNES'S COOKING CLASS and AGNES'S LETTER COLUMN for the well-received bi-monthly cooking magazine "YUM YUM MAGAZINE" since 1999. Among her other achievements is producing 28 Cooking VCDs which are very popular with cooking enthusiasts.
Her greatest honour however has been to represent Matrade to introduce Malaysian cuisine in China, Hong Kong, Taiwan and Singapore.