Kuala Lumpur (2 October 2016) — Yes, a mobile 4G brand under YTL Communications, brought football legend Eric Cantona to Malaysia over the weekend for Yes customers to meet its brand ambassador in person. Yes ran a series of meet and greet sessions that saw Cantona visiting Penang, Kota Bahru, Kuantan as well as Kuala Lumpur as part of his 2-day tour around Malaysia.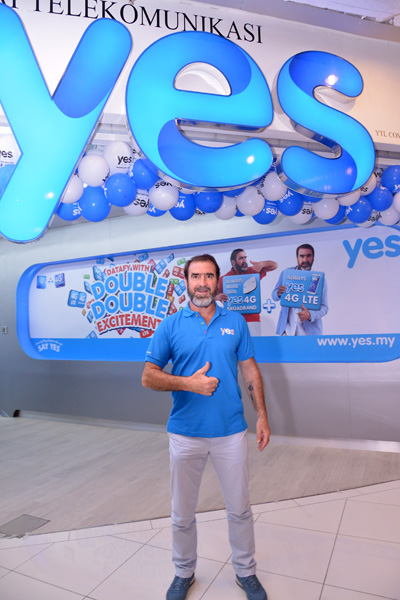 Cantona is the current brand ambassador for Yes' latest "Double Double" campaign, which was unveiled early this year in conjunction with the launch of its new 4G LTE network and Yes Altitude 4G LTE smartphone. Fondly known as "King Eric" by his fans, Cantona earned his nickname from his unrivalled prowess and unbeatable confidence on the football field in his glory days. Together with his famous double win during his primetime, Cantona was naturally chosen as the face for Yes' campaign.
More than 1,200 Yes customers and football fans from all over Malaysia flocked to the four meet and greet sessions for a once-in-a-lifetime opportunity to meet and snag a much coveted autograph from the iconic English football player himself. A number of long-time, die-hard Cantona fans were overcome with joy when they met Cantona in person, and were grateful to Yes for providing this amazing chance for them.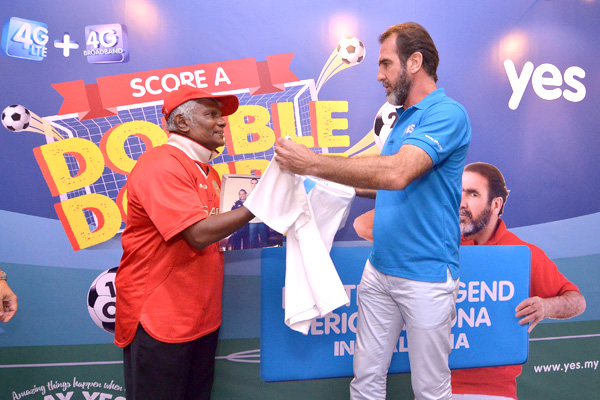 In line with Yes' vision to drive positive changes, the brand strives to improve the way people in Malaysia live, work, learn and play by offering them the best of both 4G worlds – 4G LTE and 4G Broadband – under one convenient "Double Double" plan. These innovative "Double Double" plans offer not only double the 4G experience, but also double the value and savings.
Consumers can enjoy extremely generous data allocation on both Yes' 4G networks with these affordable 2-in-1 plans that come in options of either 4G LTE-heavy or 4G Broadband-heavy depending on their needs. For more information about the Yes' "Double Double" plans, please visit www.yes.my.