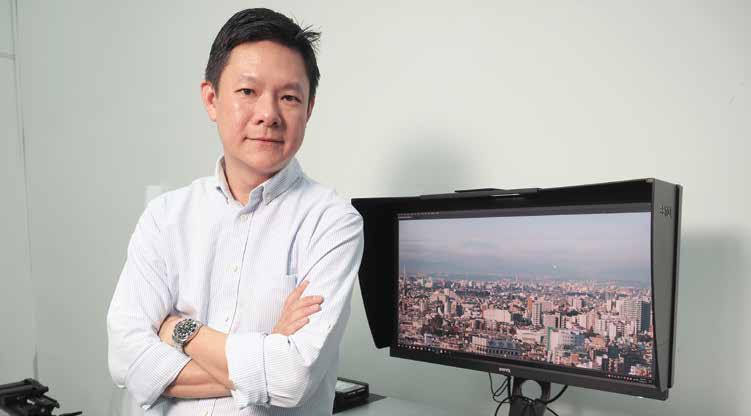 Professional Master Printer, Wesley Wong gives no compromise when comes to colour, starting from the monitor.
Making professional prints from your digital photos is not as easy as clicking "print" from the menu. DCM has the privilege to speak to Wesley Wong, a well known figure in the photo industry specialising in prints. Wesley tells us the importance of a colour managed workflow, from the monitor to the printer and why the latest addition, the BENQ SW2700PT lives up to his expectations.
Q: Tell us about yourself and your journey to become a printmaster.
A: I started digital photography in 2004 with a digital pro-sumer 3MP camera. After a while, the question arises
when I started printing some of my works especially family photos. Naturally I went to some photo labs but I don't like the output because what I get on prints was not what I see on my screen. I was asking myself what's the point of editing my photos if the output is not going to be the same. That fundamental question leads me to where I am right now and sparks off my endeavour to specialize in print making and hence founded Giclee-Art Sdn Bhd.
Q: When your clients challenge about colour accuracy, how do you overcome this?
A: Every monitor produces different colours, and they differ from technology used. Also, perceptually what I see may be slightly different from what others are seeing. To mitigate this, we have to come to a common viewing reference. We have to view the images on calibrated monitor with a passing specifications, i.e. 100% sRGB at the very least, with a fairly high colour accuracy, so that when we look at the same screen, we can comment based on the same reference. We don't know what we cannot see, hence the question of colour gamut arises. The measure of colour accuracy defines how close to the reference those colours are. As a master printer, the need to have a professional LCD monitor is paramount to exceed my clients viewing capability and to accommodate a wide variety of images in sRGB/Adobe RGB/CMYK for print making.
Q: How did you find out about BENQ SW2700PT monitor?
A: I was using another brand for the past 7 years and has been relying on it in my line of work. Meeting BENQ was
rather unexpected. I was conducting a monthly camera user group gathering and someone from BENQ walked in and introduced himself; I was like thinking how good can BENQ monitors be as I was ever in the impression that they only produce consumer grade LCD monitors and how serious can they get when it comes to professional monitors. When he told me about the IPS grade SW2700PT and its specifications, my jaw dropped literally! I was wondering, those specifications can only be found on premium brands or professional graphic monitors, that, of course comes with a rather high entry price. It definitely caught my interest and upon searching online for more information, the SW2700PT has actually received lots of rave reviews and has won many accolades and awards around the world. The best part is the very affordable price! It's like a dream come true.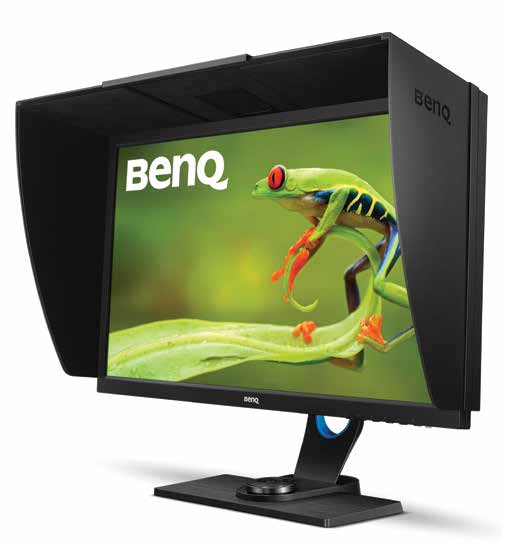 Q: What are the main features about the SW2700PT that you like most?
A: There are three key points I like about this monitor. Firstly, the wide colour gamut. The specification is over the top for this kind of price. It covers 99% of Adobe RGB while maintaining the full coverage of sRGB at the gamma of 2.2. These colour spaces are important for photography work to give accurate reference and output result as what was captured in the digital camera.
Secondly, the monitor has an OSD controller switch which allows me to
switch profiles on the fly; it has three settings which conveniently default to Adobe RGB, sRGB and black & white.
They can also be customized to other settings depending on the colour management workflow. This monitor also has a very impressive grey scale performance. The uniformity of luminance across the screen is good on the monitor.
Thirdly, the screen resolution of 2560 x 1440 (16:9 ratio), with a pixel density of 109 ppi and pixel pitch of
less than 0.25mm renders images with high precision and sharpness. It also nullifies the need to scale the interfaces as texts, icons, and user interface is sized correctly without having to strain the eye. The IPS grade, matte panel with anti-reflective coating ensures a large viewing angle without colour shift. The monitor also
comes with a 3-panel hood to block off stray lights, further enhances viewing comfort at the right viewing distance, typically within 3 feet. A higher resolution screen may not necessary have a high colour gamut. This
monitor is just amazing!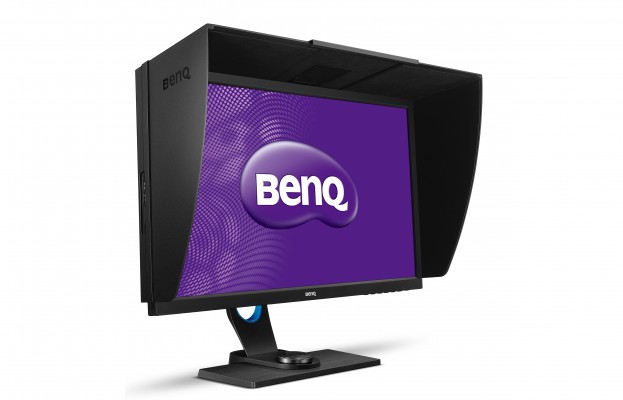 Q: What is your most challenging experience as a Print-Master?
A: To argue with clients about colours like the previous question. "The prints look different from my screen". But this also gives me an opportunity to educate them on how important colour gamut and accuracy are and to re-look
at their current choice of monitors. I usually invite them over to my studio to view their files on my screen and
explain to them what they may have missed out especially if they are using some sub standard monitors.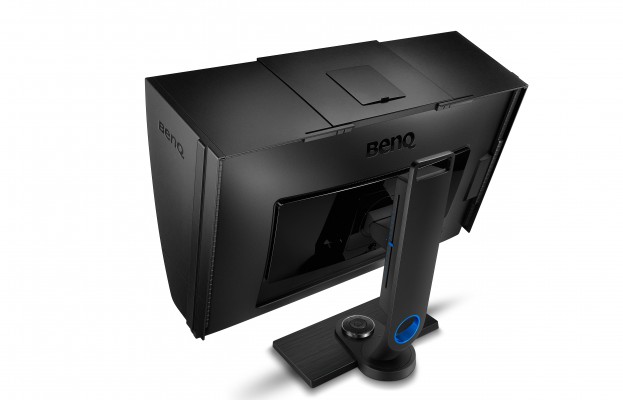 Q: Any advise for photographer on managing their print workflow?
A: Viewing and managing colours accurately are quintessential to the digital photography workflow. It is not something that you can take for granted. From the moment shots were captured, transferred to the editing software, right up to whatever output one intends to use, you need to manage those colours so that they are consistent when it passes through the various stages in the workflow, thus, calibrating each device is key. These tools and equipment are easily available at much more affordable prices so not managing colours correctly is no longer an option.
Visit www.benq.com.my for more information and visit Wesley's website at www.gicleeart.com
See Accurate Colours with BENQ SW2700PT