Kuala Lumpur (24 August 2016) — Three months after being unveiled in New York, Acer Malaysia today launched the more powerful Predator G1 and Predator 17 X with a shootout with Malaysian gaming team, Mineski-X.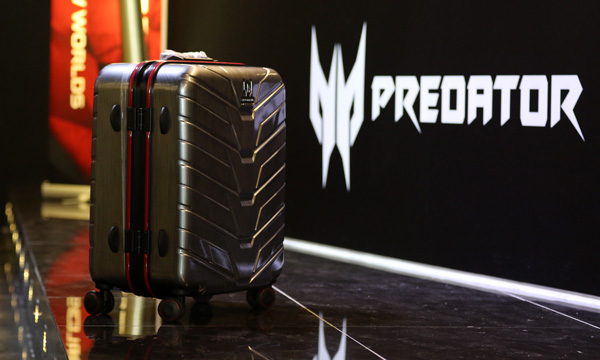 Specially developed for gaming enthusiasts, both the Predator G1 and Predator 17 X have been called gamers' machines by reviewers overseas. The Predator delivers amazing gaming performance and breakthrough power. Taking gaming to the next level, the Predator G1 and Predator 17 X are NVIDIA GeForce VR-Ready, allowing for gaming with virtual reality (VR) devices from Oculus, HTC Vive, OSVR and StarVR.
The new Predator gaming series are designed to deliver the ultimate gaming experience, and push the boundaries with virtual reality. VR offers unlimited new possibilities that transcend gaming, including a number of applications in professional environments and industries. Acer is ready to partner our customers in their needs, be it playing or working in this new digital world," said Johnson Seet, Director of Products, Acer Sales & Services Sdn Bhd.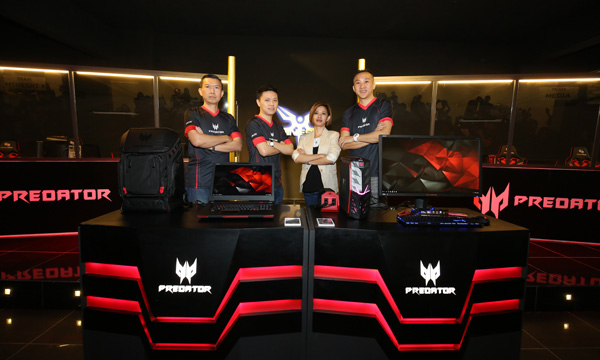 Acer Predator G1 Desktop
Every detail of the Predator G1 desktop is created with gamers in mind. An armor-inspired design makes this compact juggernaut look the part of a deadly killing machine. Smaller and deadlier, the powerful war machine's 16-litre body conceals the power of a full-sized graphics card – the latest NVIDIA® GeForce® GTX 1080. The graphics card is blazing fast, incredibly efficient and whispery quiet, delivering unprecedented performance and power efficiency. The card delivers up to three times the performance of previous-generation graphics cards, taking gaming and next generation virtual reality (VR) experiences to an entirely new level.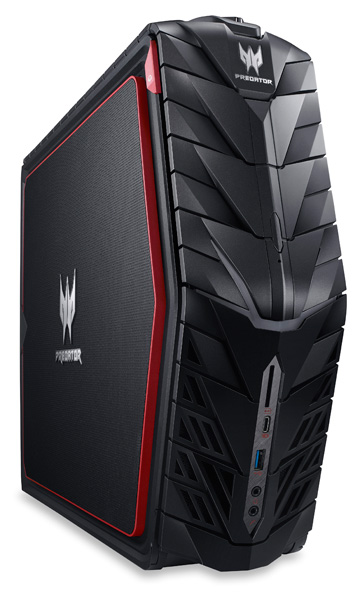 Supporting four VR standards and coupled with creative Sound Blaster X-Fi MB5 and 7.1 channel audio support give rise to the massively immersive gaming experience of the Predator G1.
The PredatorSense enables gamers to set up and activate different gaming profiles and configurations in one place. It controls the desktop's colored lighting, enables hotkey setup, and keeps tabs on the overall vitals. And with the sound-reactive Growl Lights, gamers can configure the pulsing multicolor LEDs to react to their in-game sounds and music the way they want them to. Meanwhile, the Predator Mechanical Keyboard, which comes bundled with the Predator G1, offers greater precision and tactile feedback for better gaming experiences; its full-colored backlighting can also be customized to your exact needs. Besides, the Predator G1 also comes with a Predator gaming mouse.
With the Killer DoubleShot™ Pro, the network speed is boosted by intelligently splitting priority data and standard traffic between cable and wireless connections.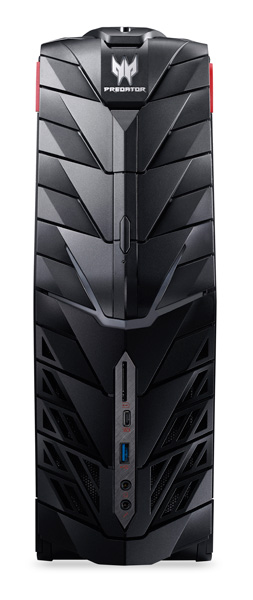 And specially available in Malaysia is 10 units of the ultra limited edition G1 Desktop Transport Suitcase branded with the Predator logo. This custom-designed luggage bag completes the aggressive packaging for this desktop and ensures a standout entrance at any LAN parties.
The Acer Predator G1 is priced at RM10,999.
Acer Predator 17 X Laptop
The high-performance Predator 17 X laptop amazes with its ultra-masculine body, glass-fiber construction with edgy triangular element and powerful color accents.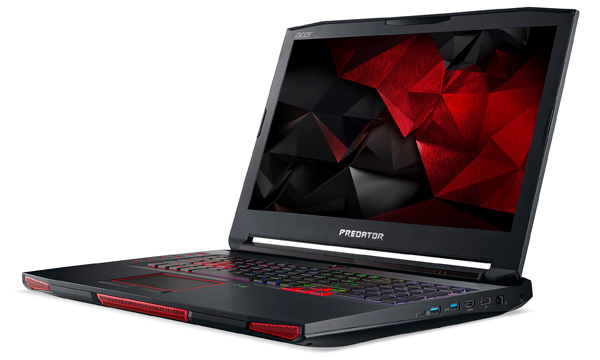 Unlock the potential of Predator hardware in this 17.3" laptop with a custom-engineered, cutting-edge triple-fan cooling system. The ultrathin (0.1mm) all-metal AeroBlade™ fan offers advanced aerodynamics and superior airflow to keep the system cool and clean. NVIDIA® G-SYNC™ creates a smooth gaming experience by syncing frames rendered by the GPU to the refresh rate of the display. This eliminates screen tearing and minimizes stuttering. Need more power? You can overclock the CPU and GPU with ease from the PredatorSense UI and enjoy the ride!
With the three-SATA-SSD in RAID 0 configuration, you can triple your storage and enjoy 3X faster speed. Enjoy faster data and charging with USB-C Thunderbolt™ and optimize your precious bandwidth with Killer DoubleShot Pro™. The Predator SoundPound 4.2 offers a combination of stellar audio features including up to four built-in speakers, two powerful subwoofers and Dolby Audio™ surround sound ensuring crystal clear audio and rich bass.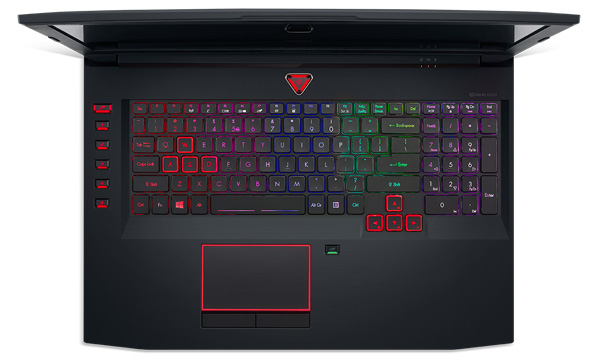 The Acer Predator 17 X laptop is priced at RM12,999.
During the launch, the media also had the opportunity to enjoy the superb performance of the new Predator G1 and Predator 17 X by challenging the Mineski-X team! Mineski-X was founded in December 2015, with the vision of becoming the leading esports organization in Southeast Asia. The team which is captained by Xtinct (real name: Joel Chan Zhan Leong), consists of two veteran Dota 2 players and three upcoming young talents.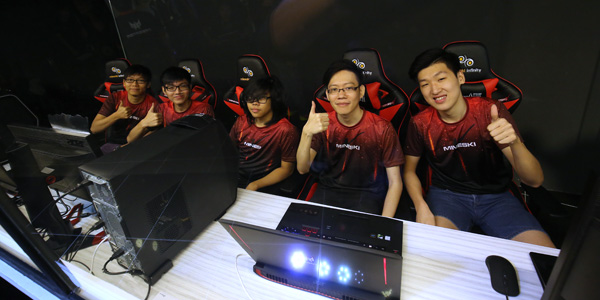 The Acer Predator gaming series will be available for purchase immediately at select authorized Acer resellers nationwide. For more information, please visit Acer Malaysia's Facebook or call Acer's Product Infoline at 1800-88-1288 (9am – 6pm, Mondays to Fridays).