Kuala Lumpur (21 July 2016) —Today a revolution in PC gaming and VR began as AMD launched the Radeon RX 480 graphics card designed to deliver enthusiast-level gaming performance and features, the world's most advanced graphics technology and an extraordinary value proposition to fans and gamers around the world. The Radeon RX 480 introduces premium technology engineered to deliver the best performance/$ in its class', democratize VR and deliver a wide range of future-proof technologies supporting current and forthcoming game and video standards. The cards will start at SEP $199 USD for the Radeon RX 480 4GB card, and SEP $239 for the Radeon RX 480 BGB card. Details regarding the new Radeon RX 480 graphics card and related technologies are available at AMD's new gamer-focused website, Radeon.com.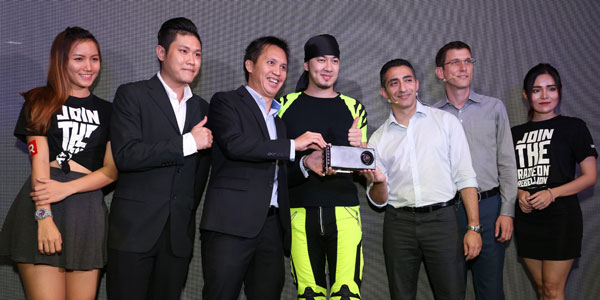 "Our message to gamers everywhere is that the Radeon RX 480 is every bit as much your card as it is ours," said Raja Koduri, senior vice president and chief architect, Radeon Technologies Group, AMD. "We designed this technology by listening intently to you, the gamers who have bought and played on our graphics technology for years. We've worked tirelessly to produce something that satisfies the most discerning gamer, and delivers the ideal product at an impeccable price. We couldn't be more grateful for the reception we've received from gamers, customers, and technology partners who see what our engineering team has accomplished, and agree that with the Radeon RX Series, gaming and VR is truly #BetterRed."
Radeon RX 480 Reception
The global PC ecosystem has demonstrated enthusiastic suppon for the Radeon RX 480 graphics card. OEM and system integrator partners such as Alienware, HP, and Lenovo are praising the Radeon RX 480's capabilities.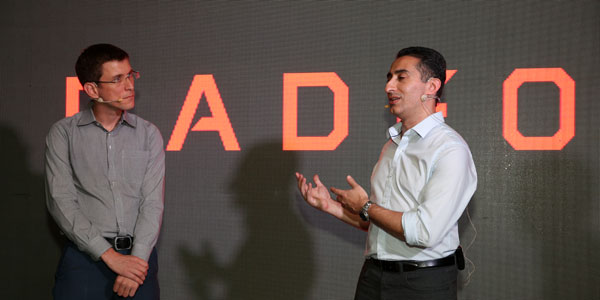 Game and VR application developers including Bethesda, EA, and Ubisoft and VR headset manufacturers Oculus and HTC are applauding AMD tor delivering on the promise of bringing flagship performance and features to the mass market, enabling them to greatly expand the reach of experiences they're developing.
Professional and casual gamers alike are also celebrating the launch, with AMD-sponsored eSports teams such as Fnatic and Evil Geniuses hailing the Radeon RX 480 as a triumph for PC gamers everywhere, and prominent video reviewers worldwide affirming the exceptional value of the graphics card across a wide range of games. To see some of the industry-wide acclaim the Radeon RX 480 card is receiving at launch visit Radeon.com.