Subang Jaya (10 May 2016) — Naughty Dog's Uncharted 4: A Thief's End, one of PlayStation 4's most anticipated titles was officially launched in Malaysia today with over 500 eager fans celebrating the 'Uncharted 4 Midnight Launch And Roadshow' hosted by video game distributor PLAY Interactive Sdn Bhd.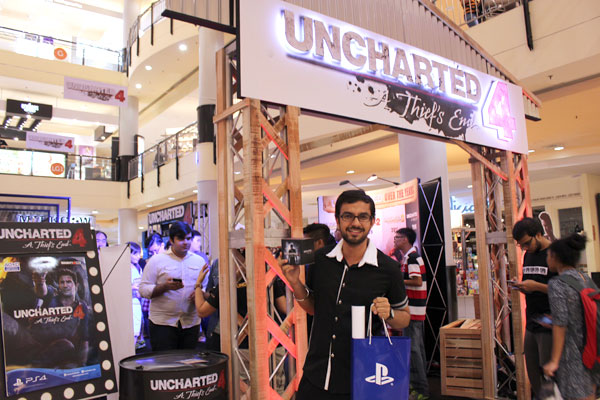 The midnight launch event, which  was held on the night of 9 May 2016 is a collaborative initiative by Sony Interactive Entertainment Hongkong Limited Singapore Branch (SIES) and PLAY Interactive to officially launch and promote Naughty Dog's latest instalment in the Uncharted franchise. The event was also an effort to show appreciation for local gamers and fans of the Uncharted series. Over 500 attendees participated in various activities and giveaways such as mini  shooting range, photoshoots with Nathan Drake cosplayer, Uncharted 1, 2 and 3 game demos and Spin N Win activity while patiently waiting for the the game to release as the clock strikes midnight  on 10 May 2016.
"This is the second time in this year we are organizing a game launch for the PlayStation 4 console. We explored this avenue and found that such game launches is a good way to reach out to our end users. It helps us to connect with our local gamers in Malaysia in a more personal way. The event was designed to show appreciation for the gamers and we prepared many great prizes to give back to these and to further promote Uncharted 4: A Thief's End, one of the most massive titles that will be released this year" said Gary Chong, CEO of PLAY Interactive.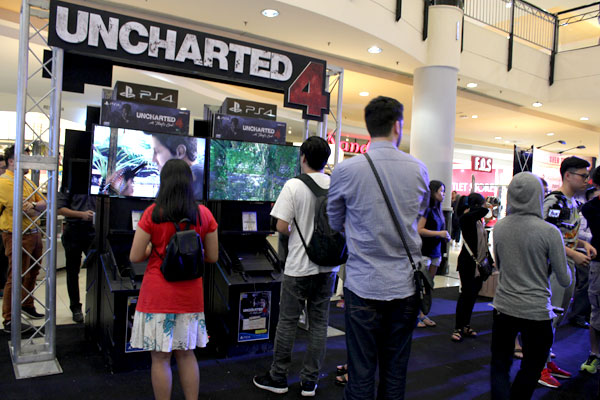 The highlight of the event was the long queue snaking through the venue,  filled with fans and gamers waiting in line to usher in the release of the game at midnight. The queue started as early as 9PM and many fans were determined to try and be the first in the queue.  "I can't believe that I am actually the first person waiting in line! The Uncharted series is one of my favourite games on PlayStation of all time and I am extremely happy and proud at the same time to be the first person to receive the official game copy as it launches in the country," said Farzan Mihanzadeh, the first person to collect his pre-ordered copy of Uncharted 4: A Thief's End at 12AM on 10 May 2016.
Fans were also treated to a lucky draw post-launch with  attractive prizes such as entrance ticket plus return flight to the Tokyo Game Show 2016, Limited Edition Uncharted 4 PlayStation 4 Console Bundle, Limited Edition Uncharted 4 DualShock 4 Wireless Controller, Roccat Gaming Headset, and Exclusive Uncharted 4 T-Shirts.