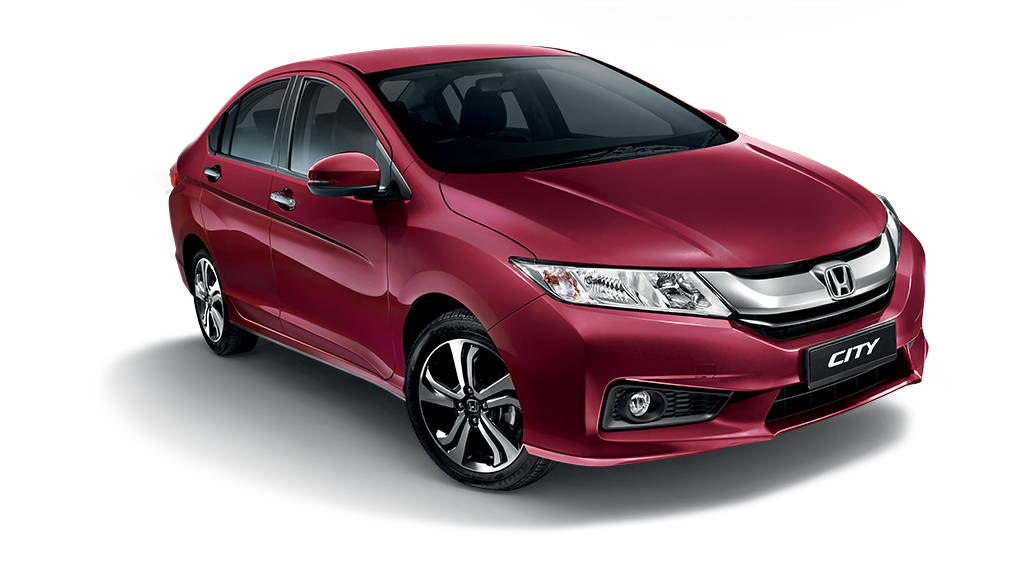 With the flashy Dark Ruby Red Pearl Honda City zipping through the roads, no wonder the Honda City is making head turns. The stunning sportiness design from the 16-inch multi-spoke alloy wheels to the grille, sporty aerodynamic contours to deep and distinctive shoulder will make people stare with admiration. Once inside, the control is at your fingertips, from starting the engine to swiping for air-cond, as if you are using a moving smartphone!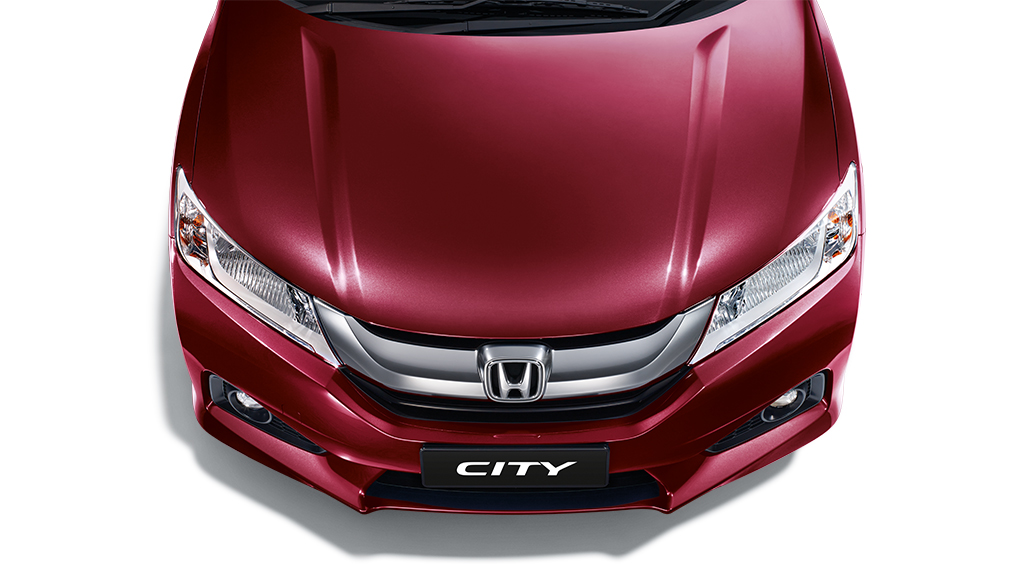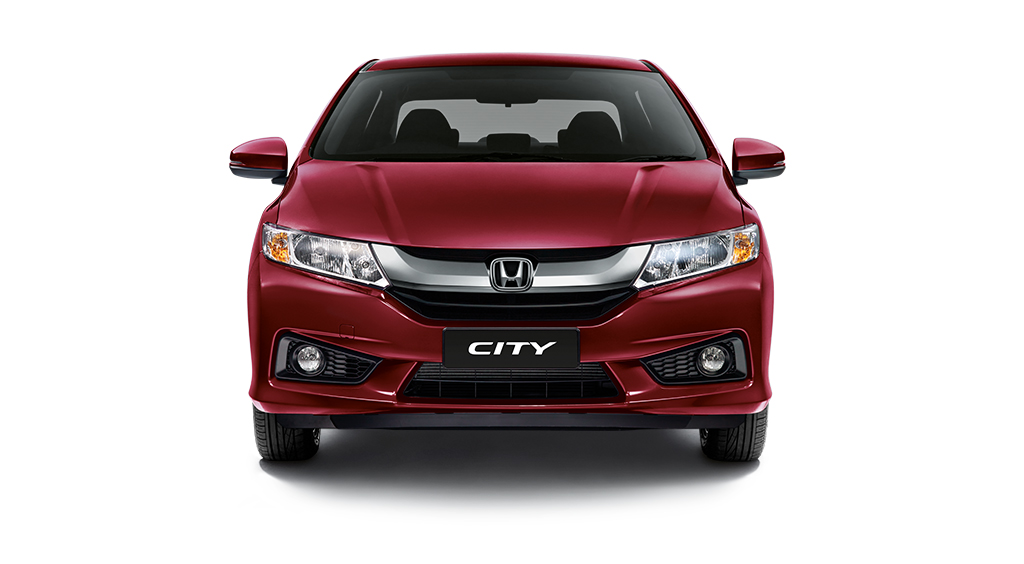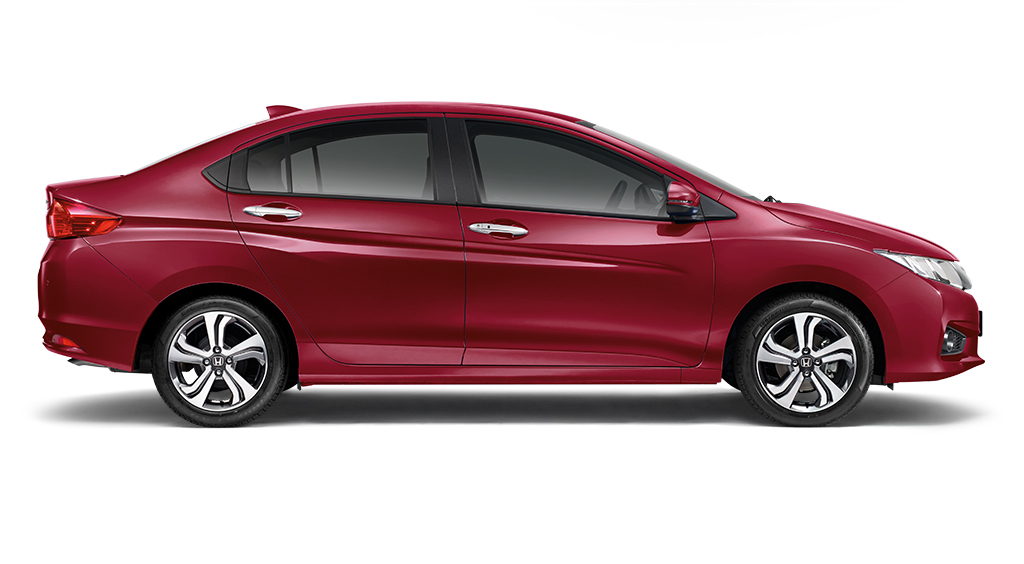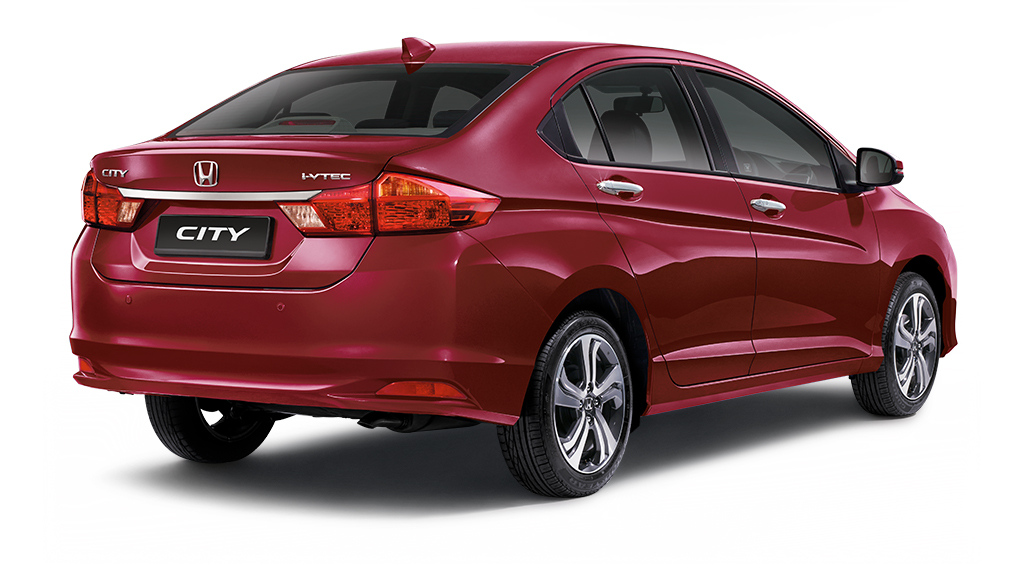 Check out the 5 cool FUNtactic Facts of the Honda City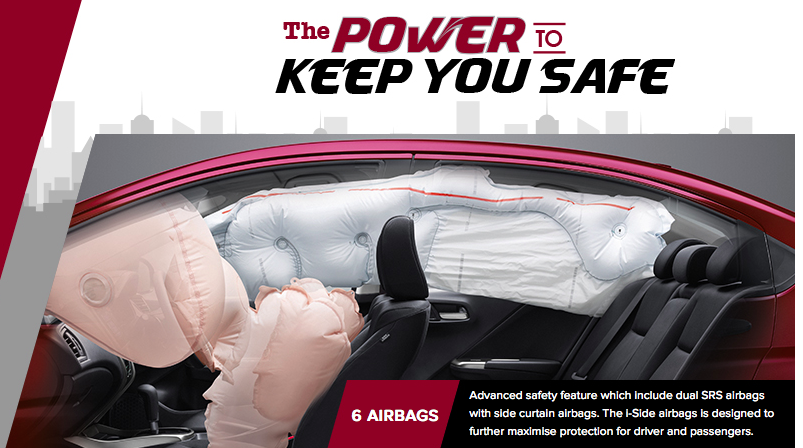 SAFETY
Packed with 6 Airbags, which include Dual Front SRS Airbags with Side Curtain Airbags and i-Side airbags to maximise protection for driver and passengers.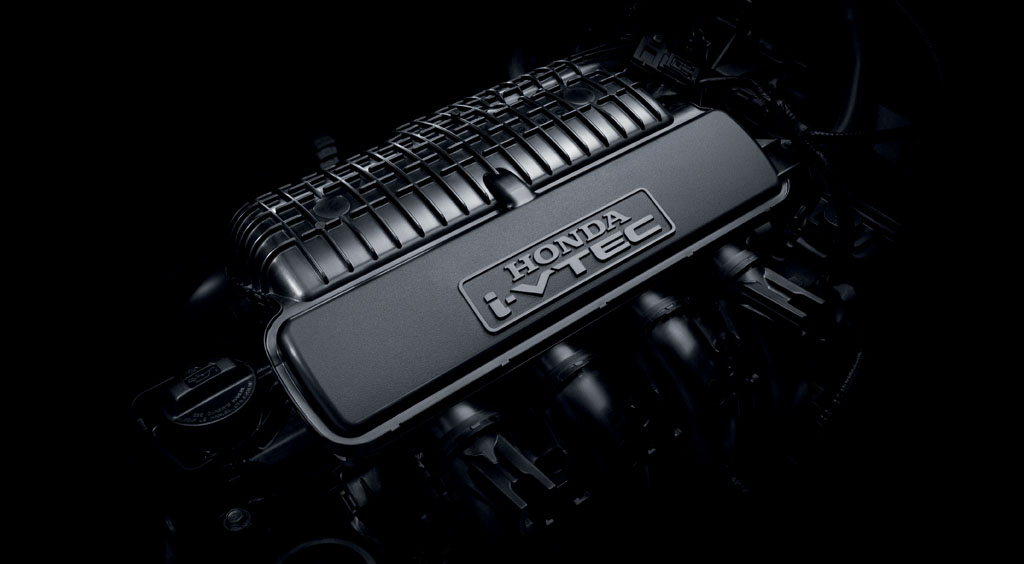 SAVINGS
Powered by a powerful yet fuel efficient 1.5 Litre i-VTEC with Continuous Variable Transmission (CVT) engine for
smoother drive.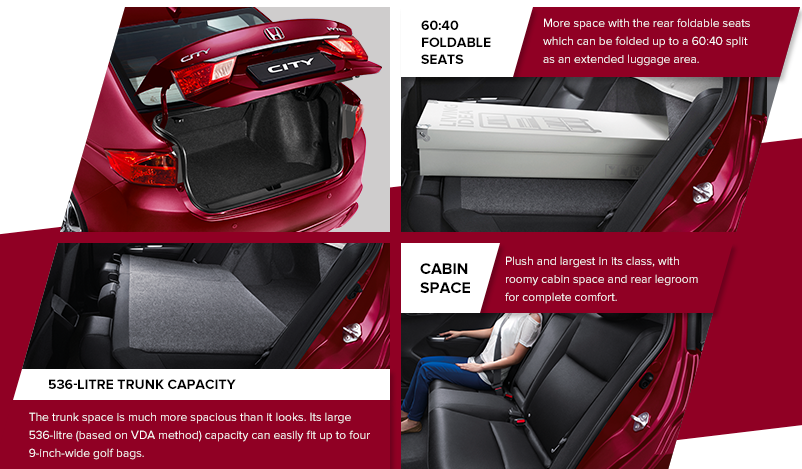 SPACE
Don't be fooled by the look of the trunk, the generous trunk space was designed to fit four 9-inch wide golf bags, spacious enough for your daily activities.

SPECIFICATIONS
2 USB ports and 3 power sockets for everyone to stay charged and connected, mobile pockets was designed for rear passengers to hold their smartphones.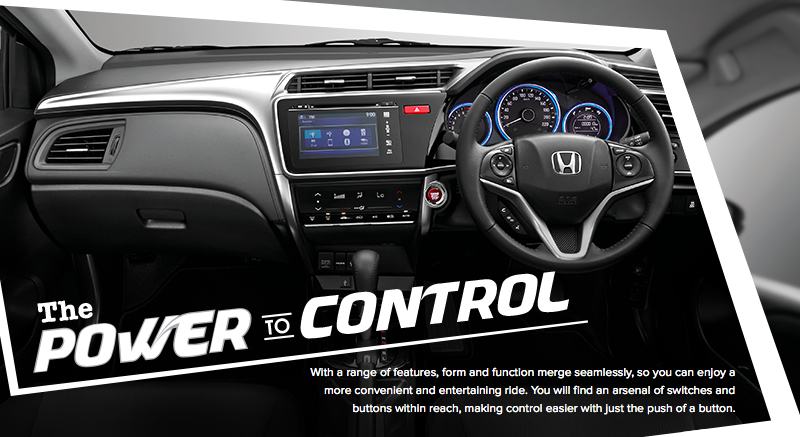 STYLE
Built-in with a 7-inch touch screen smartphone-style control panel paired with 8-speaker audio system with high quality surround sound system to maximise your joy of driving.
Starting from RM76,100, Honda City is truly a modern, classy and safest car for the tech-savvy drivers of this generation. Book a test drive or find out more about this beauty at www.honda.com.my
5 FUNtactic Facts of the Honda City to tell your friends