Kuala Lumpur (8 March 2016) – Over the years, Huawei Technologies has challenged the traditional landscape of business with its product offerings. Now, Huawei is offering a new choice to end users by defining premium living and business management with the launch of the Huawei Mate 8.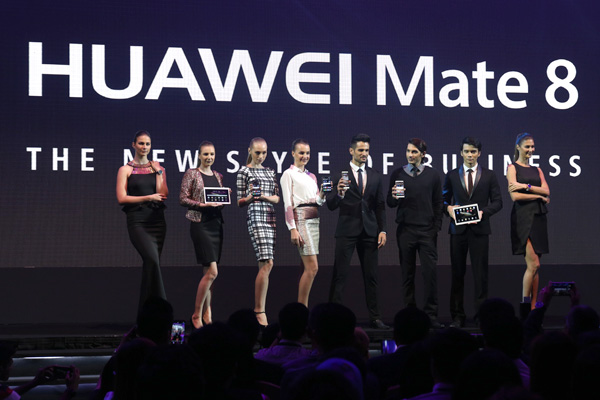 Launched along with a new line of products – MediaPad M2 10.0, Huawei Watch Jewel and Elegant, and the release of the Nexus 6P Gold Edition – Huawei has been partnering with companies such as Google, Swarovski AG and key telecommunication companies worldwide.
"We are excited to launch the latest flagship Huawei Mate 8 today as we believe the Mate 8 will fit into the lifestyles of many individuals here.  We are excited to be one of the first in the region to bring the Mate 8 to Malaysia," said Mr. Zhu Yong Gang, Country Director, Consumer Business Group, Huawei Technologies Malaysia when addressing the media at the launch of the Huawei Mate 8 this afternoon.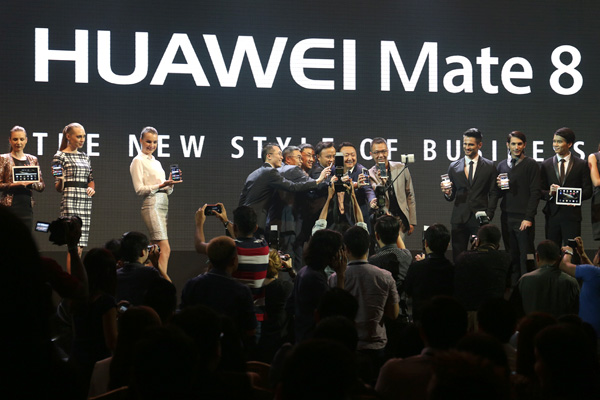 "In line with our continuous commitment to meet the evolving needs of consumers, the Huawei Mate 8 redefines design and experience, bringing about a new style for young business elites. It is inspired to assist a new generation of business individuals and entrepreneurs sync work with leisure. It is with that reason that several esteemed Malaysian entrepreneurs are here with us today. It marks our commitment not only for the premium segment, but also for each individual category of consumers, providing a premium touch, feel, look, and experience," he added.
The Huawei Mate 8 runs on the latest Kirin 950 chip, and it is the best processor available to date. The Kirin 950 enables the Mate 8 to reach high performance levels without running out of battery quickly, and is able to last over 2 days on a full charge on normal usage. Equipped with a 4000mAh battery and quick charging technology, the Mate 8 can provide a whole day of usage with just 30 minutes of charging time, making it the ideal powerhouse for frequent travelers.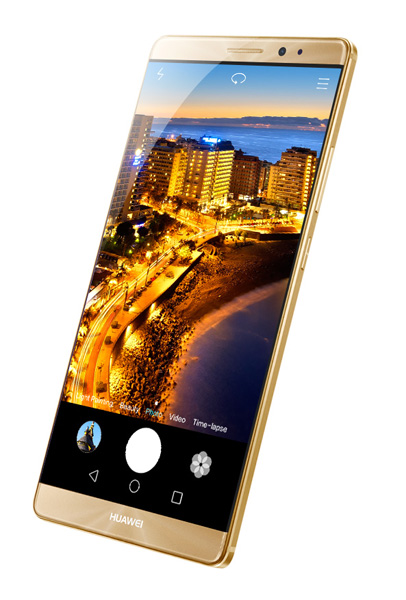 The Huawei Mate 8 also places emphasis on phone security with a new generation of fingerprint touch technology. The fingerprint touch technology also has several other functions, including keeping files secure, locking applications, turning off alarms, taking photos and answering calls. With the firewall provided by the Kirin 950s TrustZone and secure OS, the Mate 8 protects all data from thievery, even if the phone is stolen.
Furthermore, the Huawei Mate 8 comes with the Super Hands-Free 3.0 technology, enabling users to have hands-free conversation with the phone from 3 meters away. The technology is also able to identify sound sources from specific directions, allowing users to play back recordings and listen in on all conversations surrounding the Mate 8 accurately, improving business efficiency for business users.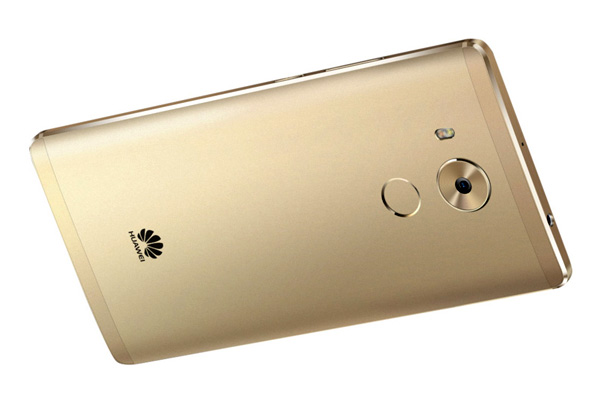 With many users today capturing their memories through a series of photographs, the Huawei Mate 8's camera also has the industry's greatest image-stabilization angle at 1.5° OIS, allowing better photos to be taken even with shaking hands or within a moving environment. For the business elite, the Mate 8 can automatically recognize and save information on scanned business cards to the phone's contact list.
The Mate 8 allows users to use their knuckles as an alternative input, allowing users to do more with their screen than just using their fingertips. Users can take screenshots, start or stop screen recordings, and even open apps through knuckle gestures, allowing busy users a means to efficiently use their time.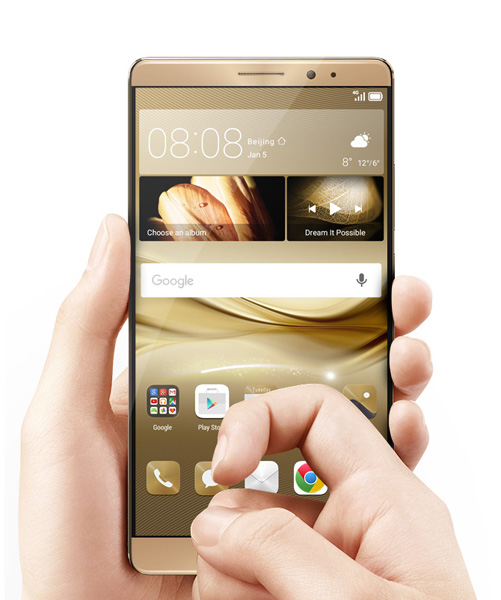 "Today's launch not only marks the availability of the award-winning Huawei Mate 8, but we are also proud to showcase our enhanced portfolio and latest product offerings to meet our consumers' needs and wants,"Mr. Zhu elaborated.
The Huawei Mate 8 will be available in all four colours through the two variants, with the Standard variant offering moonlight silver and space grey, and the Premium variant offering champagne gold and mocha brown. Huawei will be having a promotion on the opening sales day for the Huawei Mate 8 on 11 March 2016, where the first 88 buyers of the Mate 8 will also walk away with a Huawei TalkBand B2 worth RM668 at the KLCC flagship store.
Huawei Women's Smartwatch
Building on the successful launch of the Huawei Watch last year, the company announced a new pair of Android Wear smartwatches catered for the ladies, the Jewel and Elegant. Both smartwatches are bedazzled with rose gold-plated cases, premier leather thin wristbands, and a sleek, curvy design showcased underneath a round, Sapphire crystal watch face. The Elegant sports a rose-gold plated body while the Jewel has a rose-gold casing with 68 Swarovski Zirconia embedded. The models offer a softer, more feminine aesthetic compared to Huawei's first smartwatch, and both smartwatches are 44mm in diameter, making it 2mm longer than its predecessor. The Huawei Watch aims to provide its users with a timeless beauty suitable for any occasion.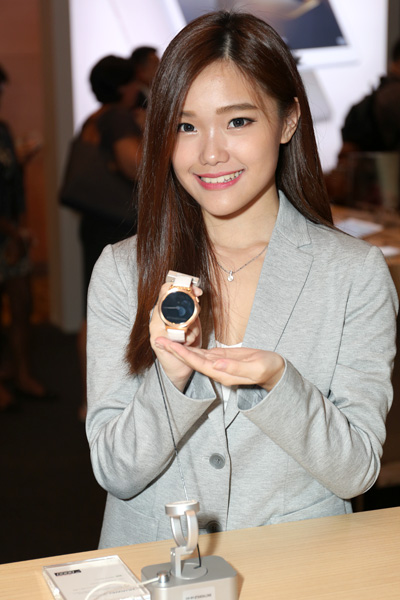 Huawei Watch has recently updated their software with Android 6.0 Marshmallow, featuring a refined Google Now app and notification card and a new reminder app, so users can now easily track their daily plans and manage their days accordingly. Users can also now make or answer calls through the watch, as well as use the speaker to play offline music.
MediaPad M2 10.0
The Huawei MediaPad M2 10.0 is a premium tablet focused on sharing audios and videos for the enjoyment of families. Equipped with 4 speakers and 4 power amplifiers as well as configured on the advice of professional tuners from world-famous audio company Harman Kardon, it offers the highest sound quality compared to other tablets in the market. The M2 also comes with a cutting-edge M-Pen that enables writing, drawing, and formula identification to support entertainment, students' homework tutoring, and basic home or office tasks. It is also the world's first Android tablet that supports press fingerprint identification, and stores up to 5 fingerprints, making it easy for each family member to fully enjoy this device.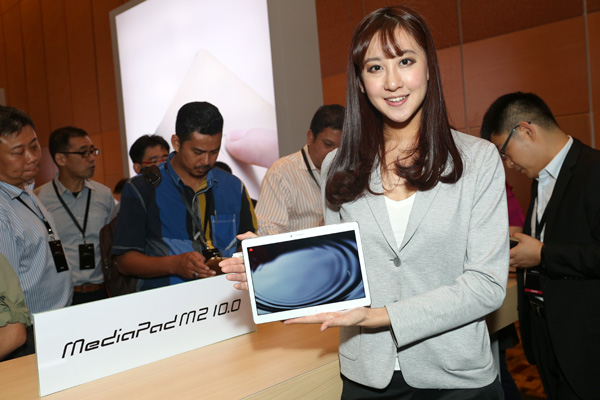 Nexus 6P Gold Edition
The Nexus 6P was one of the top rated smartphones launched in 2015, and Huawei continues its collaboration with Google as it launches the new Nexus 6P Gold Edition. This special edition Nexus 6P offers a stylish option for people who want a more luxurious-looking device.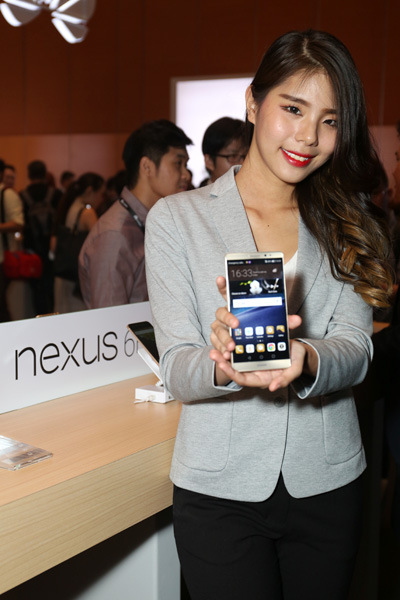 The Huawei Mate 8 will be available in stores on the 11th of March, and also offered through telco partners Maxis, Celcom, Digi and RedOne. The phone can also be purchased through VMall (www.vmall.my) and online partner Lazada (www.lazada.com.my), with sales starting on the 8th of March. The Nexus 6P Gold Edition is available for sale from mid-March, while the MediaPad M2 10.0 and Huawei Watch Jewel and Elegant release dates are set on the end of April.
The retail recommended prices are as below:
Huawei Mate 8 Standard variant in Moonlight Silver and Space Grey– RM2,099
Huawei Mate 8 Premium variant in Champagne Gold and Mocha Brown – RM2,399
Nexus 6P Gold Edition – RM2,698
Huawei MediaPad M2 10.0

Silver 2GB + 16GB, WiFi – RM1,299
Silver 2GB + 16GB, LTE with M-Pen – RM1,599
Gold 3GB + 64GB, WiFi with M-Pen and Case – RM1,699
Gold 3GB + 64GB, LTE with M-Pen and Case – RM1,999

Huawei Watch Jewel – RM2,299
Huawei Watch Elegant – RM1,999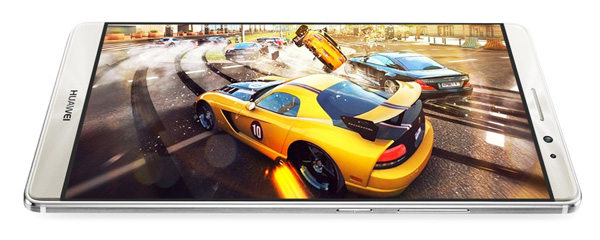 For more information on Huawei Malaysia and Huawei Mate 8, visit www.facebook.com/HuaweiDeviceMY.
---