Kuala Lumpur (29 February 2016) — SanDisk Corporation today expanded its mobile storage portfolio by upgrading its most popular mobile flash drives. The SanDisk Ultra Dual USB Drive 3.0 is now available in 128GB* capacity with faster transfer speeds, giving users even more options when it comes to expanding the capabilities of their mobile devices.
"With the explosion of content, people need more advanced storage solutions to keep up with the volume and quality of the photos, videos and files they're creating on their mobile devices," said Peter Mah, Regional Director, APAC, SanDisk. "Our goal is to deliver innovative, intuitive offerings that help them capture life's great moments without worrying about storage limitations."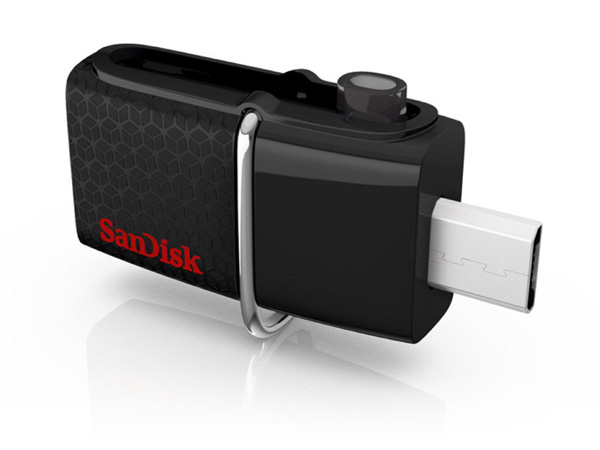 More Capacity, Faster Speed for Android Users
The SanDisk Ultra Dual USB Drive 3.0 is a great solution for On-the-Go (OTG) enabled smartphone and tablet1 users looking to free up space and easily transfer photos and videos to a computer. At 128GB capacity, Android™ device users can now double the number of photos, songs, videos and other content kept close at hand without concern about filling their smartphone or tablet. In addition to the higher capacity, SanDisk has improved the performance of the device's USB 3.0 connector, which can now achieve speeds up to 150MB/s2 from drive to computer, making it super-fast to transfer files.
When plugged in to an OTG-enabled smartphone or tablet, the OS native file explorer allows access to the SanDisk Ultra Dual USB Drive's content. For further access, management and storage, Android device users can download and install the popular SanDisk Memory Zone app, which is available for free through the Google Play™ Store app. The app auto launches upon insertion of the drive into a compatible device, allowing immediate access to the user's content and easy file management.
Pricing and Availability
The 128GB SanDisk Ultra Dual USB Drive 3.0 is now available at MRSP of MYR199.