Malaysia (12 January 2016) — Sony Computer Entertainment Japan Asia (SCEJA) announced today that the PlayStation®4 (PS4™) software "STREET FIGHTER V" will be released on February 16, 2016.
This title will be the latest game for the "STREET FIGHTER" series, and the regular Asian version will have a price of MYR$239. The limited special package—"STREET FIGHTER V SPECIAL SHORYUKEN EDITION (EN/TC/KR/JP Ver.)" containing Asian original command lists for 16 characters, limited product codes and the original steelbook—will be available for MYR$289. The original steelbook—designed for the European release—is produced in limited quantities especially prepared for the Asian region.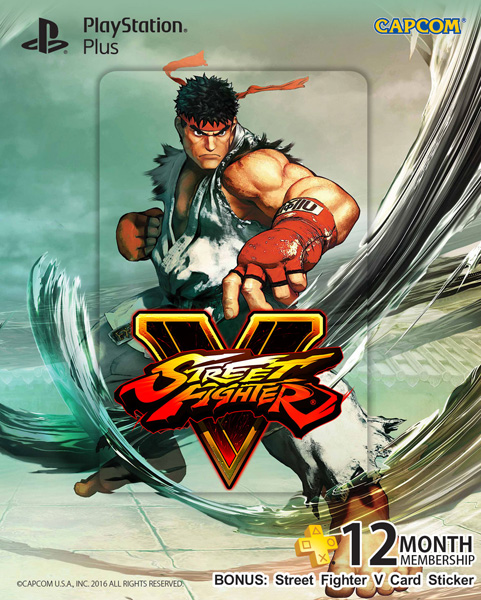 The download version will include the STREET FIGHTER V Asian original theme as an extra bonus.
The "STREET FIGHTER" series has an amazing record from "STREET FIGHTER II" released in 1991 after its first debut in arcades in 1987. Its main feature is the revolutionary fighting system. As a console game it has a sales record of 36 million worldwide (as of September 30, 2014)—creating fighting game as a definite genre in the industry.
Being the latest game from the "STREET FIGHTER" series, 16 characters—both new and old—will be available upon release! The new battle system will bring out the personalities of the characters and the "CAPCOM FIGHTERS NETWORK(CFN)"— connecting users together—will be included as well.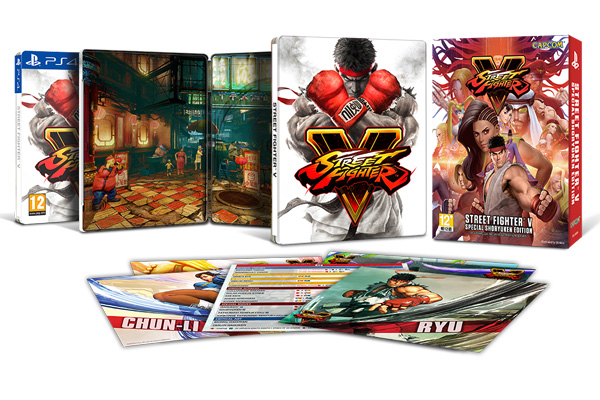 Also available at retail is a collectible PS Plus 12-month membership card featuring one of "STREET FIGHTER V"'s lead characters Ryu. A bonus card sticker will also be included with the purchase of this limited edition PS Plus 12-month card. The card will be available at retail from 19th February at a price of MYR$129 (exclusive of tax).
STREET FIGHTER V (EN/JP Ver.)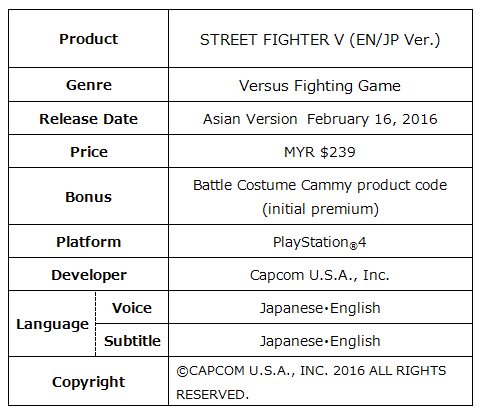 STREET FIGHTER V Limited Special Asian Package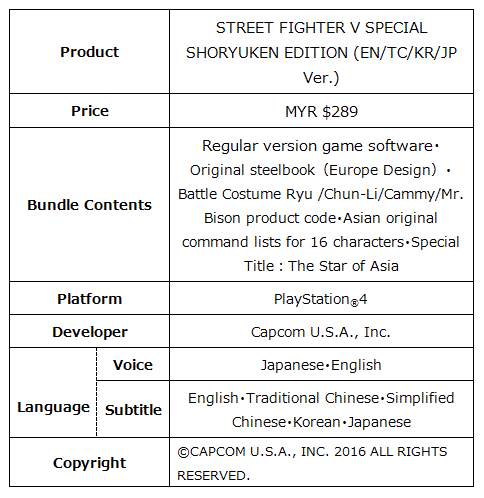 STREET FIGHTER V Asian Download Version