Productivity, especially in an open office environment is somewhat dependant on just how much noise there is rattling around in the background. If it's not colleagues nattering away at volumes suitable for a rock concert  it's an oblivious cleaner kicking up a racket with a vacuum cleaner that can wake the dead.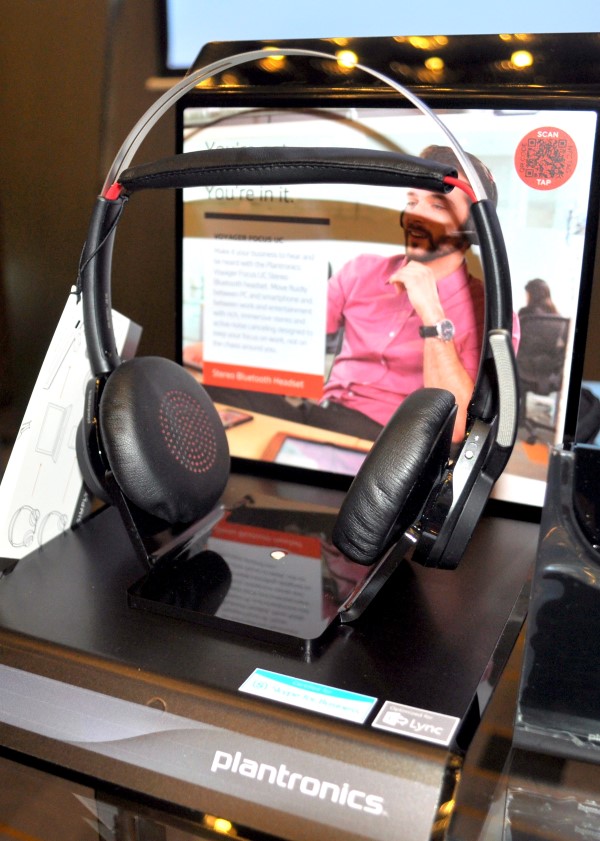 Plantronics aims to resolve all these distractions in a suitably amicable fashion with their new on-ear Voyager Focus UC wireless headphones that saw a launch this week at the Meridien Hotel in Kuala Lumpur. The headphones pair up wireless connectivity to the tune of Class 1 Bluetooth along with active noise cancellation tech to get in the zone while you're working.
It comes with an ergonomically designed headband that suspends the headphone on  your head on an elastic headband rather than clinching it in a vice as per the usual method and features plushly upholstered swivelling leatherette headphones for better comfort.
It also has built-in sensors for a more intuitive user experience as well as Dynamic Mute Alert tech. The sensors let you take a call by simple wearing the headset and it's savvy enough to pause mobile audio when you take them off and restart it when you put it on again. Dynamic Mute tech is an interesting adaptation in that it senses speech and alerts you if the mute function is still active. It'll also mute the audio when you take the headphones off and unmute it when it's back on.
The Voyager Focus UC retails for RM1,518 and is now available for enterprise customers. To find out more swing by www.plantronics.com