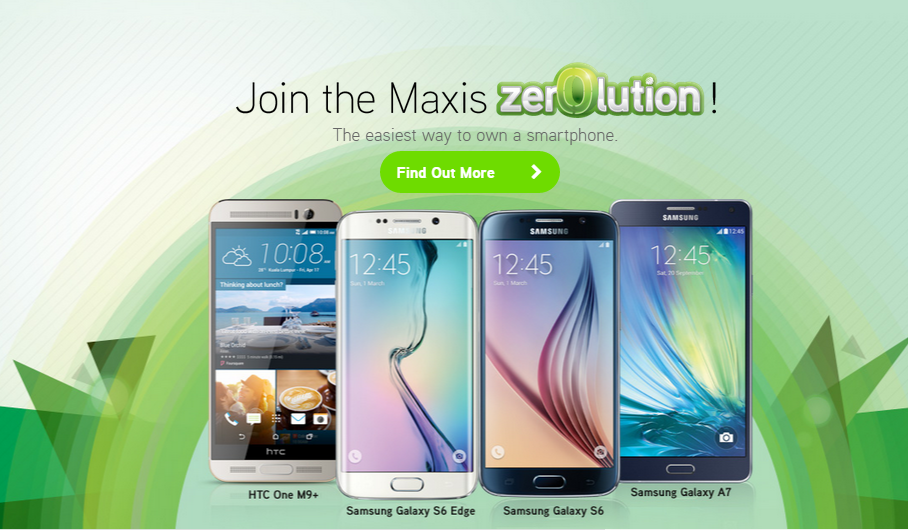 Maxis today launched their new Zerolution postpaid phone ownership programme that ultimately allows users to upgrade to a new smartphone every year. The Zerolution plan requires no cash up front, has no lock-in period and zero interest. If you terminate your plan early, there's no penalty except for having to pay for the balance of the purchase cost of the device.
You essentially pay for your phone in 24 monthly installments in your postpaid bill with zero interest and no credit card required. If you aim to upgrade your phone in 12 months, you simply have to return the old phone you purchased in working condition and then choose a new device from a preselected range with the remaining 12 months waived. To wit: you swap your old phone in after a year and get a new one.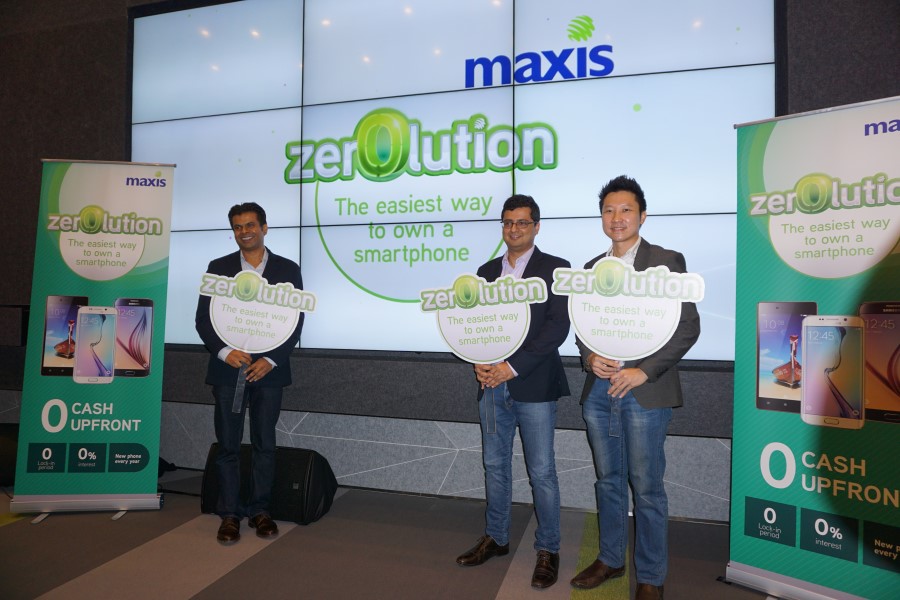 How this works is that you'll need to pay the Zerolution monthly fee for your phone for at least a year. You can opt to retain the same phone and complete payments over the course of two years. Swapping in your phone for a new one in the Zerolution plan requires you to trade in your old phone – there's some leeway involved but essentially you need to get the exact same model that you acquired from the Zerolution plan though if it's a different colour it's still acceptable. The caveat of course is that the phone is in working order. If it falls short of that, you may have to pay an RM300 fee to get the upgrade. If the phone is completely hosed and unworkable you can't trade it in. Currently you can opt from a choice of five smartphones for the Zerolution plan – the HTC One M9+, the Samsung Galaxy S6, the Galaxy S6 Edge, the Lenovo Vibe Shot smartphone that was just launched recently and the Samsung Galaxy A7. Rates are based on the device's original retail price and start from RM80 a month for the Vibe Shot all the way to RM170 a month for two years for the Galaxy S6 Edge.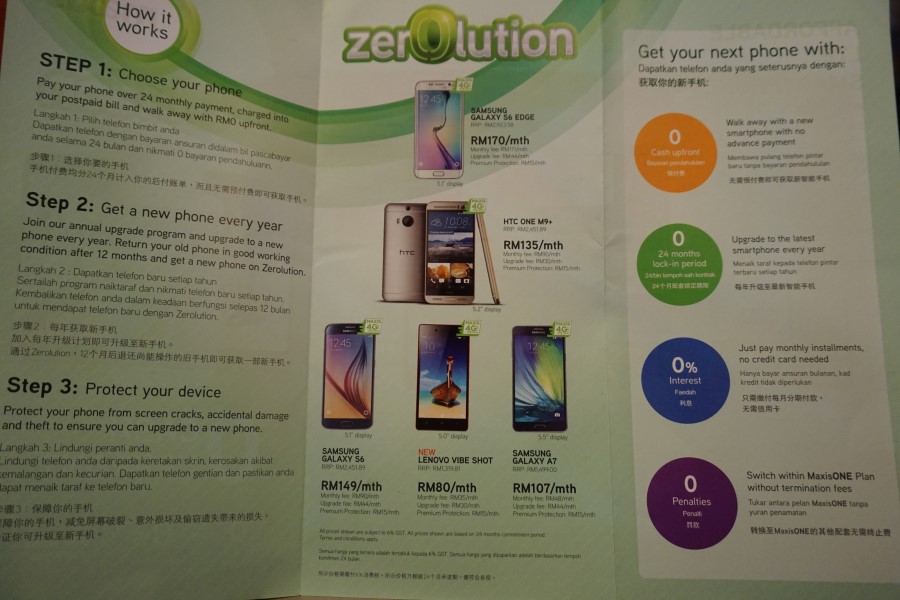 The Zerolution plan doesn't bundle in data, so you'll need to add in another data plan. Maxis also announced their revamped MaxisONE plans that offer unlimited calls and texts to all networks, slightly increased data caps and four plans for different needs instead of the prior two. Their highest end variant of the plan, costing RM188 a month, offers up to data at up to 8GB on their 4G LTE network with unlimited talk time and SMS to all networks as well as continued Internet usage even after exceeding the quota as well as RM38/day roaming in 107 countries. You can add subsidiary lines with up to three users though you can't roll over unused data to the following month. The MaxisONE plan is applicable for port-ins from other telcos, prepaid to postpaid migration, new registration and changes of rate plan from existing users both pre and postpaid plans. To find out more, logon to www.maxis.com.my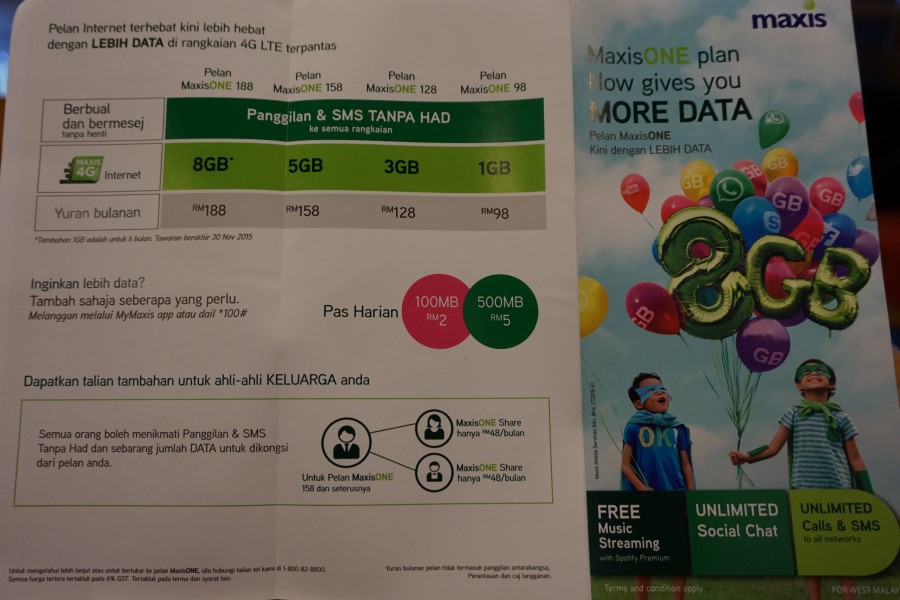 Maxis launches Zerolution plan and revamped MaxisONE postpaid plans