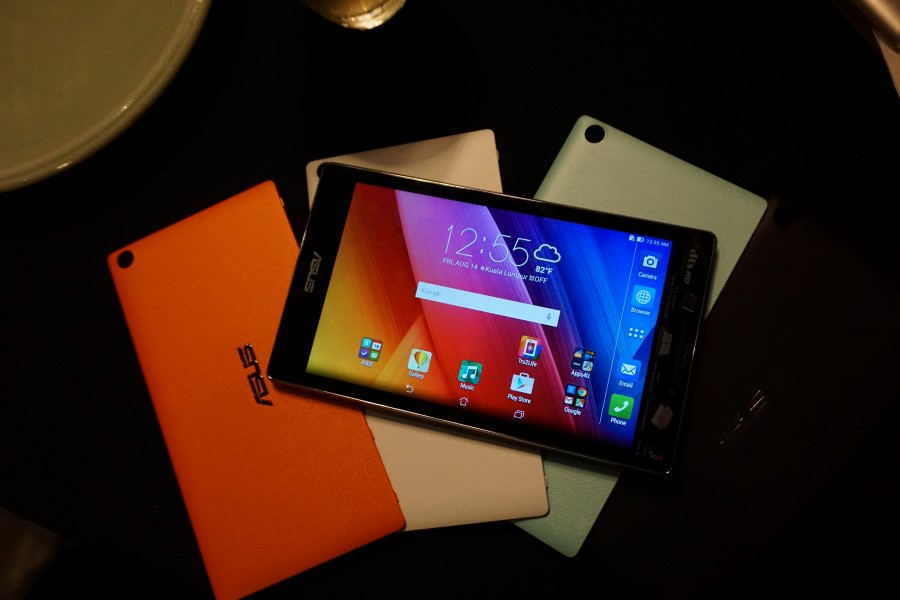 Asus aims to top the competition with the most bang for the least buck in their latest line-up of hardware. Leading the pack out of the upcoming array of gear that Asus will be launching sometime soon on the 26th this month is their ZenPad 7.0 tablet.
The ZenPad 7.0 is a 7-inch slate that is an interesting dichotomy of good looks and value. Externally, it culls design cues from a woman's clutch bag in terms of its design with a two-toned finish along with a removable backplate. The backplate itself, for the Malaysian market, ships in either black, white or a metallic gray.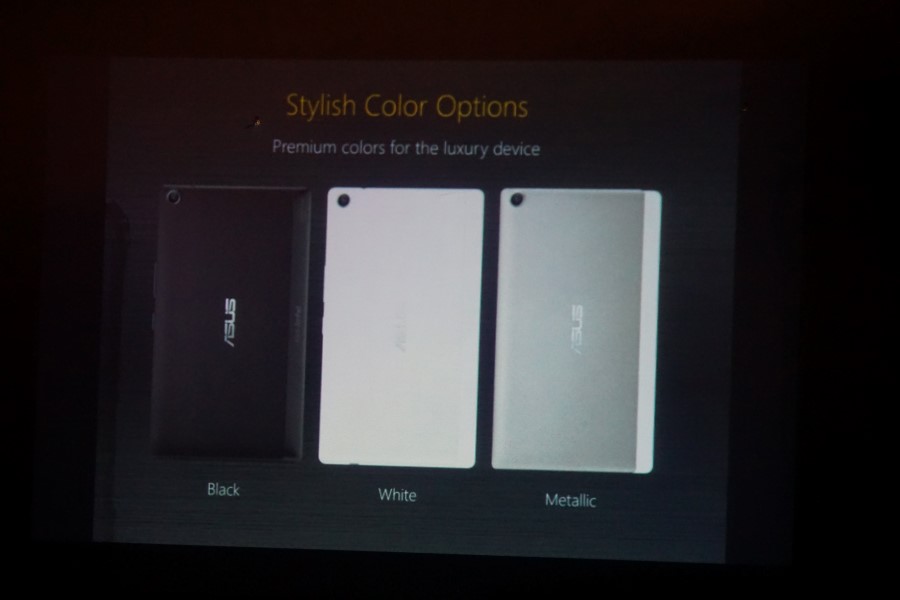 As an added bonus, Malaysian users will get out of the box an additional swappable backplate depending on what colour you snagged the ZenPad in. If you got it in black, you get a silvery gray alternative backplate. If you get it in white you get an orange finish. If you snag it in metallic gray you get a bright, almost Robin's egg blue backplate.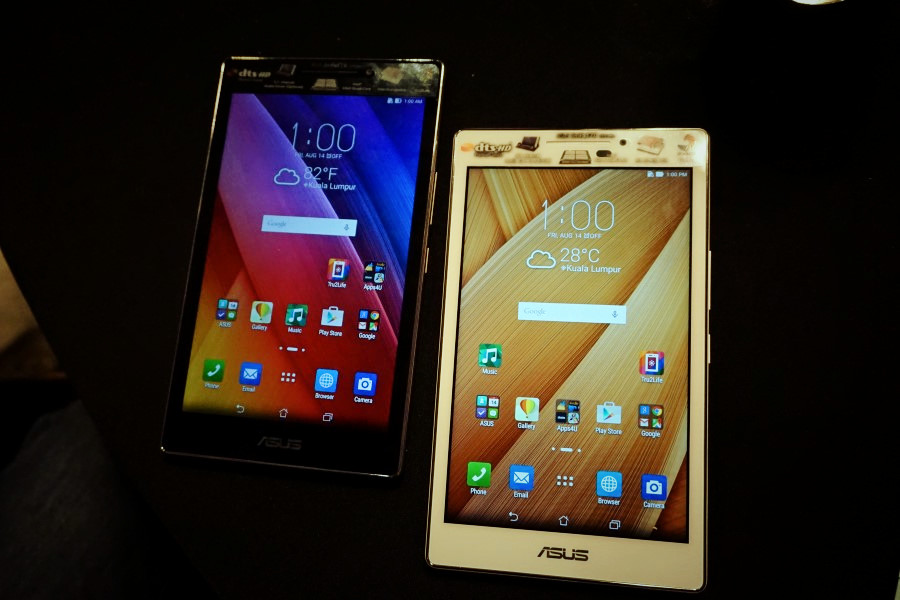 Irrespective of the finish, the backplates all come in a rather posh looking faux leather texture. There are other additional backplates that enhance the battery longevity and the functionality of the ZenPad 7.0 but more on that later.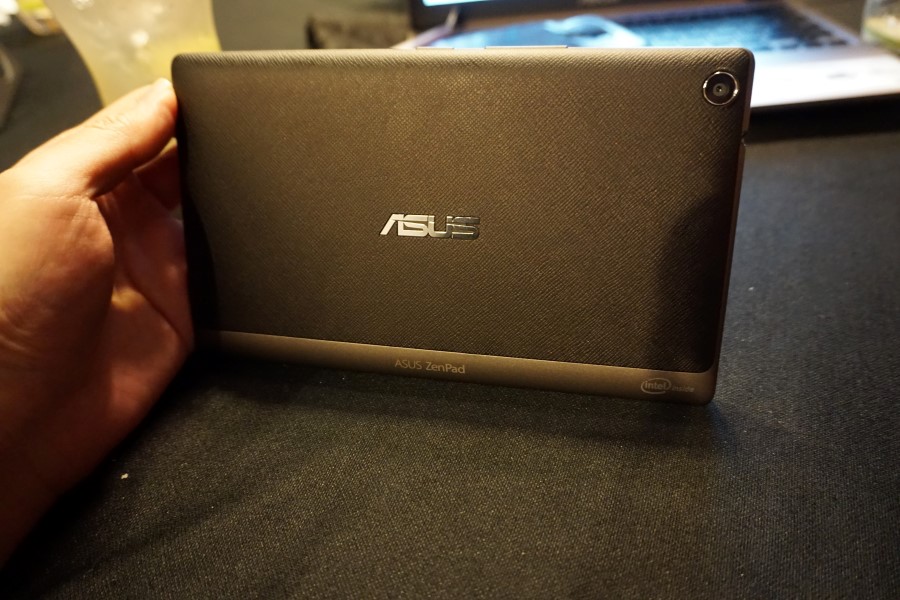 When held, the heft is relatively light at 272g and it's 8.7 thin. The casing is primarily polycarbonate but it's sheathed in what they call a Non Coductive Vaccum Metallisation (NVCM) coating to give it a metallic feel.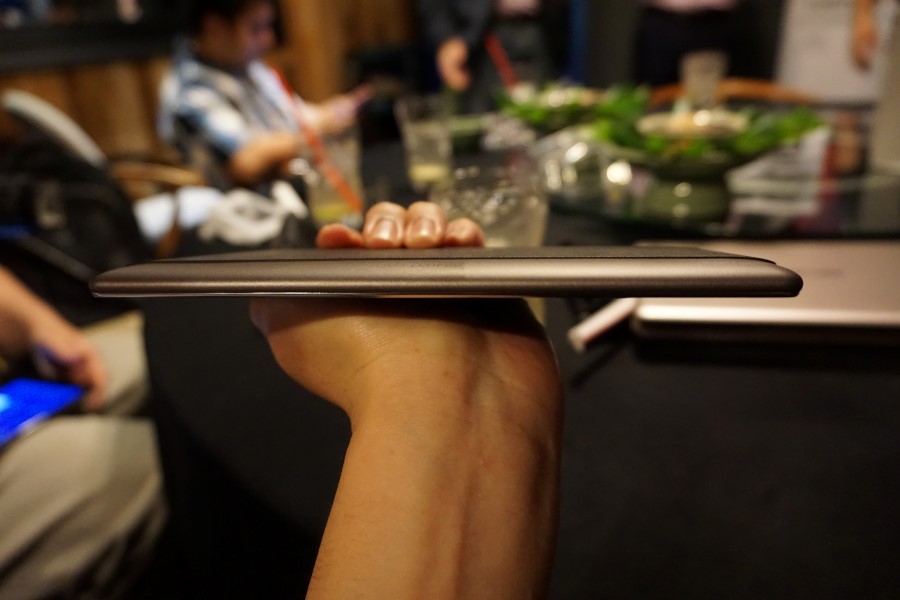 In terms of hardware, the ZenPad comes with a 7-inch 1280 x 800 pixel LCD display with 300 nits brightness and their Tru2Life tech that tweaks screen brightness on a per pixel basis to deliver best results for whatever you're viewing onscreen. The tech adjusts images depicted onscreen to balance out over and underexposed sections to give better contrast and exposure. The Tru2Life tech also helps to mitigate motion blur when viewing some fast moving videos and offer enhanced sharpness for smoother text onscreen.
Paired with this is a mono speaker beefed up with DTS tech. In a nutshell, DTS tech is able to offer enhanced audio quality, deeper bass and theatre quality 5.1 sound when you plug in a pair of headphones. The processor powering the ZenPad 7.0 is Intel's new X3-C3230 quad-core 64-bit processor paired with 2GB RAM and 16GB of expandable storage.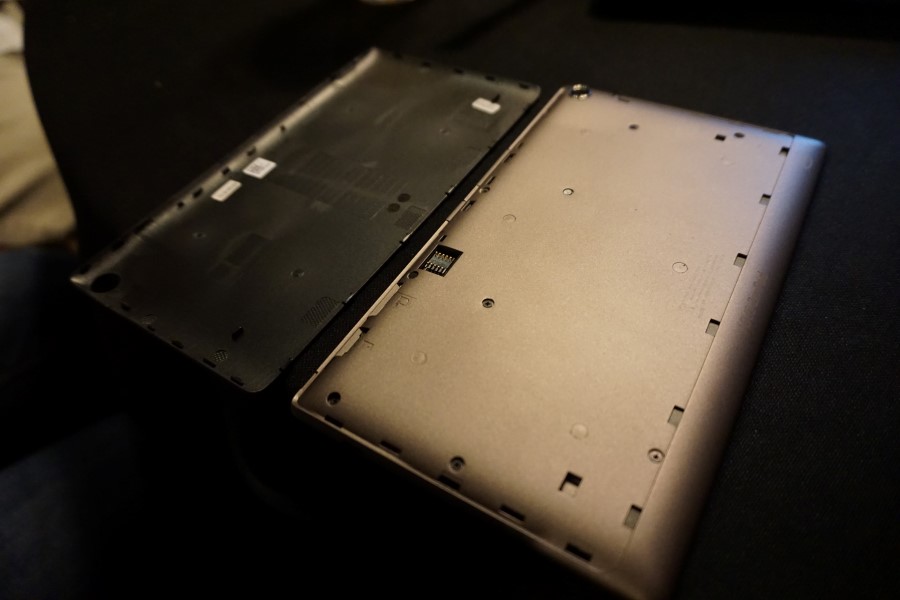 There's also a SIM card slot and a microSD slot accessible via popping the backplate open though the built-in battery is non removable. The ZenPad 7.0 runs Android Lollipop 5.0 overlaid with Asus' own Zen user interface.
The rear comes with an 8-MP camera with autofocus and LED flash enhanced with Asus' own PixelMaster tech that offers significantly better low light images onscreen while the front comes with a 2-MP camera for selfies. As mentioned earlier, the ZenPad 7.0 also has additional covers that enhance its functionality with three interesting variants announced so far. The first is a battery pack backplate that bolts onto the back and adds 2000mAh of extra juice to keep it going for a good dozen plus hours for a slightly thicker casing. The second one looks like a ladies clutch bag has a foldable flip cover.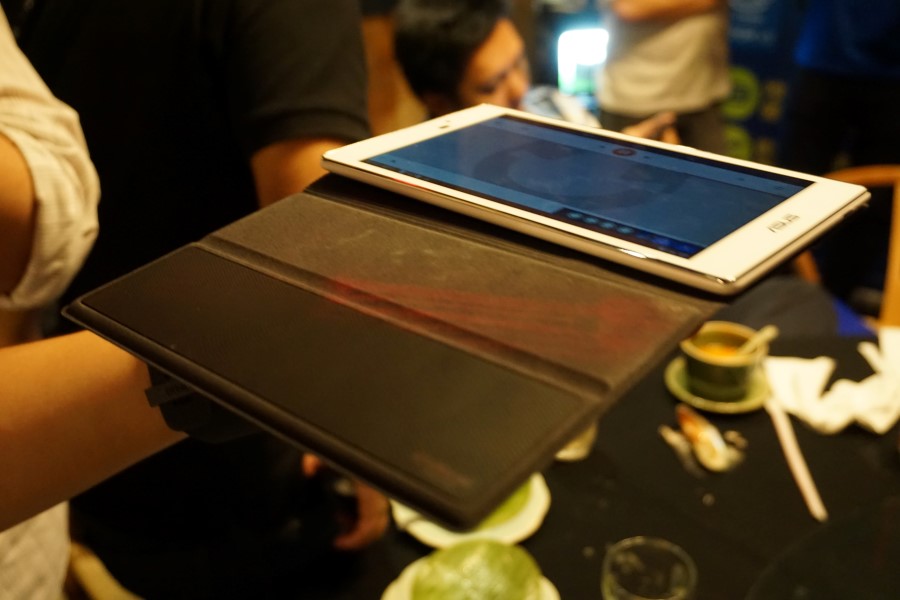 The most interesting cover on offer though is a portable speaker cover that sups off the built-in battery to power a six speaker setup that includes five drives and a subwoofer for some seriously impressive sound with playback rated at up to six hours max on a full charge.
There's no price yet announced for the ZenPad 7.0 nor for its accessories but we'll keep you posted the moment we get any news with everything to be revealed in Asus' upcoming launch on the 26th August this month.