Kuala Lumpur (6 August 2015) — Earlier today, Digi and Astro Radio's RAKU digital streaming service announced a collaboration to rock Malaysia with the country's best acts performing 'live' in the nationwide [email protected] Tour, in conjunction with the country's 58th Independence Day.
The tour will see ten of Malaysia's best rock and indie bands will perform at four Hard Rock locations across the country – Malacca (9th August), Penang (16th August), Kota Kinabalu (23rd August) and Kuala Lumpur (6th September).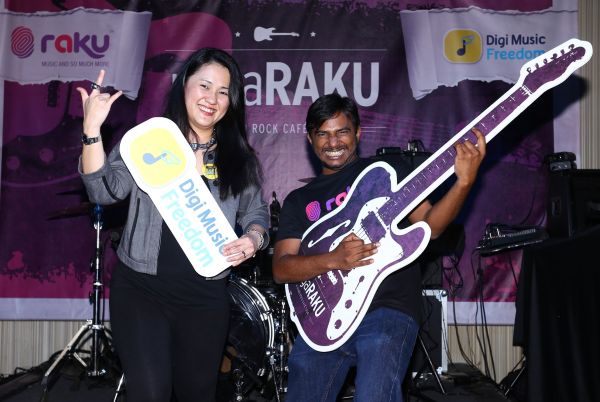 "RAKU offers something unique for customers with its blend of international as well as local artists. It's this emphasis on local talent as well that makes them an exciting partner to work with," said Digi's chief marketing officer, Christian Thrane.
Digi is an avid supporter of local talent and content. It recently produced a musical collaboration of Elizabeth Tan's Knock-Knock with today's hottest local artists, such as Shawn Lee, Diandra Arjunaidi and Narmi, busking group Genji as well as established rockers Bunkface.
From now until 30 September, music lovers can activate this service for free and get 120 days of unlimited music streaming. For more information on Digi Music Freedom, visit musicfreedom.my today.