Introducing the Stylus TG-4 Tough, the pinnacle of the Tough series. It is equipped with a variety of features that perfectly capture the most amazing moments in any environment, including a bright f/2.0 lens, Microscope Mode, a variety of underwater modes, and GPS. New accessories that expand your photographic field have also been introduced, including a converter lens and Sport Holder. This is a must-have camera for those who enjoy outdoor sports such as diving, mountain climbing, and hiking.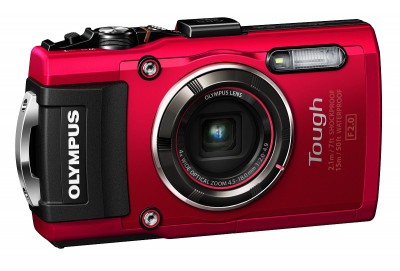 Capture the action in high image quality
In the mountains, by the ocean, in rocky terrain or the snow – the Stylus Tough series can endure and perform in any environment. Among other models, the TG-4 comes out on top with its bright f/2.0 lens.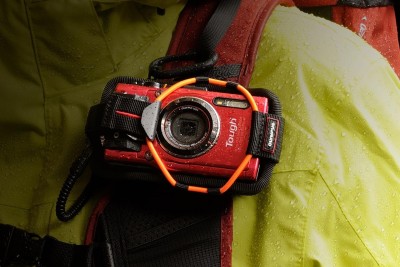 Features perfect for outdoor photography
The TG-4 is equipped with versatile shooting modes that let you capture high quality images even in challenging situations.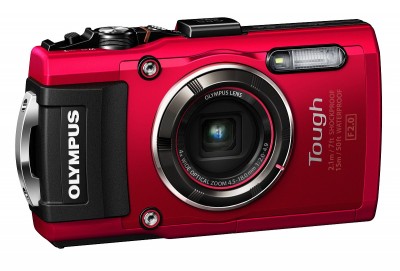 System expandability for a wider realm of shooting
Mountains, rivers, valleys, oceans, mountain climbing, trekking, diving, skiing, snowboarding, and leisure activities. The TG-4 is designed to work as part of a system, making it useful in any rugged environment or in active sports.
GPS + Electronic Compass and Built-in Wi-Fi
The GPS function on the TG-4 is compatible with GLONASS and QZSS. Position accuracy has been further improved. With support for GPS assist data, positioning speed is significantly improved when the GPS assist data information is updated ahead of time using a computer or smartphone.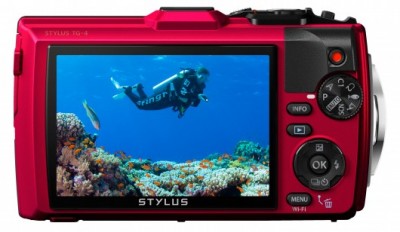 Shooting modes that enhance both individuality and operability
Two C (custom) modes are available on the mode dial of TG-4 so you can save your favourite settings and access them quickly. For those who like to edit their photos to their liking after shooting, the TG-4 can provide raw data of recorded images.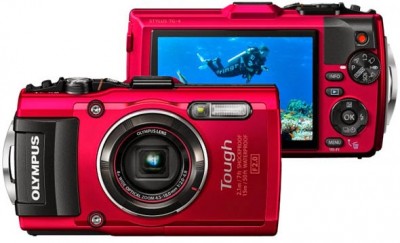 iHS Technology
The combination of the TruePic VII image processor, which provides high image quality and high speed operation, with the low-noise, back-lit CMOS sensor lets you reliably take shots of the nightscapes and backlit scenes without any difficulties.
For more information on STYLUS TG-4 Tough , please visit: http://www.olympusimage.com.my
—
Stylus TG-4 Tough – Further evolved to perfectly capture the most amazing moments