Much like how the west was won, Malaysia's broadband and to an extent, telco networks have become relatively stable enough to warrant the aftermath of content rich services to take advantage of all that data floating around to come following in their wake.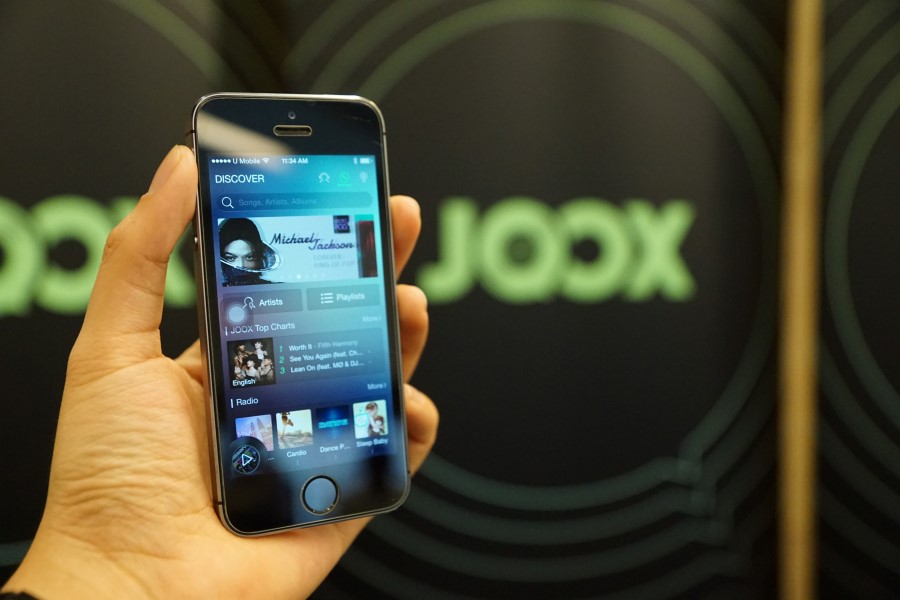 While other players in the music streaming game have made their presence known in Malaysia since the last couple of years back like Spotify, Deezer and the like, few have had the numbers, traction or the localisation that make them relevant and pertinent to locals, with a one-size-fits-all approach to their content, which is where newcomer JOOX which was launched last month comes into the picture.
JOOX's pedigree is interesting, if somewhat recent with their presence primarily in Hong Kong where they made their initial debut earlier this year in January. Malaysia is the second step in their expansion plans in Asia. The app itself is owned By Chinese media conglomerate Tencent which also owns WeChat. The app itself lets you listen to music for free though you can opt-in for a premium service for RM14.99 a month and that lets you save tracks offline for later listening and streaming them at a higher level of quality though they're DRM protected. A premium subscription also lets you listen to more tracks that don't appear on the free list though rather extensive array of free tunes on offer.
Like other music streaming apps, JOOX is downloadable via the Apple App store and Google Play. From there, It differentiates itself in a number of different ways. Dennis Hau, Head of International Product Centre, International Business Group of Tencent who is spearheading JOOX's operations in Malaysia took some time out to speak on the fledgling app and where it's heading to in the future.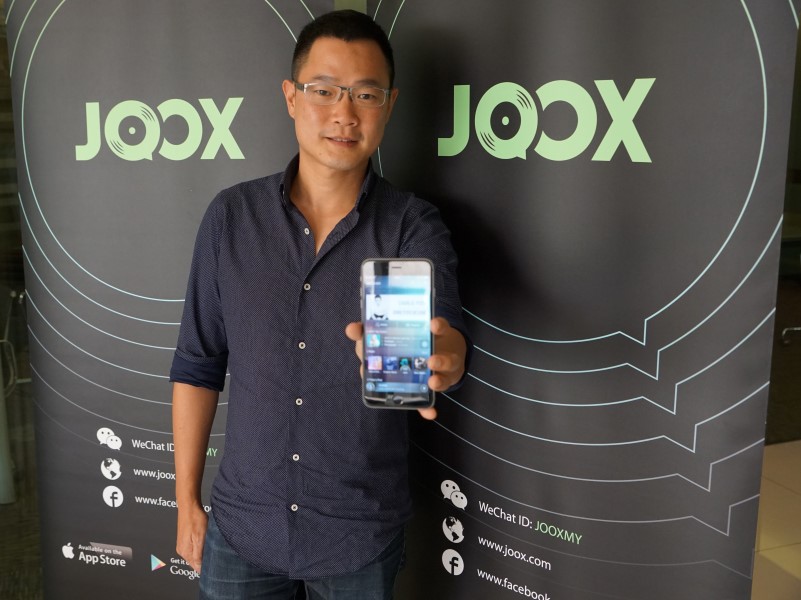 How is JOOX doing in Malaysia?
We have been in the market for two months and so far response has been highly positive. We have, since our launch in the beginning of July, enjoyed the top position on the Apple App store until now, which is a rarity for a music streaming app. Passionate users have also been very vocal and we have enjoyed significant positive feedback and interaction with users.
What makes JOOX so special?
There are many competitors in the music streaming industry. Music content is easily available so differentiating ourselves is paramount. What makes JOOX stand out from the crowd are a unique array of features. First among them is a streamlined, efficient and simple user interface that is not cluttered by unnecessary menus and that is easy to navigate and search for the content that you want to listen to. You can search by genre, artist or even theme.
Secondly, our content is uniquely localised. We have a dedicated team of curators that help to differentiate and create very locally relevant content for Malaysian listeners that touches the pulse of the local scene so we have unique playlists that touch on local trends and happenings.
We also aim to expand the interaction between fans and artistes with a selection of events like our recent giveaways for Big Bang concert tickets. Also on the cards are mini concerts and other live events tied in with JOOX as well as tighter interactivity with WeChat.
What makes JOOX's user interface and content unique?
JOOX is unique in that it has a completely tailored list of content based on language preferences – English, Chinese and Bahasa Malaysia. Each language has unique content that ideally appeals to native speakers. Curators are able to offer customised playlists and JOOX is also able to, over time, recommend you artistes that you would enjoy listening to based on your selected preferences.
JOOX also offers a vast array of free content that exceeds many competitors. With JOOX, you're able to enjoy over 24 hours worth of content for free with no pay wall.
What does JOOX have planned in the future?
We're excited to announce that we will be offering streamed music videos in the very near future. This has already been activated for JOOX users in Hong Kong and greater China and will happen in the near future in Malaysia. We are also really excited about our recommendation engine that is currently in testing that will allow users to receive more personalised music content in future. We are also exploring tie ups with Malaysian telcos like our recent tie-up with Digi for their Music Freedom plan and we are open to exploring more cooperation in future as well as more localised content and local indie bands too.