Acer today unveiled their latest line-up of gaming monitors today spearheaded by their massive 34-inch XR341CK curved QHD display. Also making an is the Acer Revo RL85 mini PC and the 27-inch XB270HU monitor.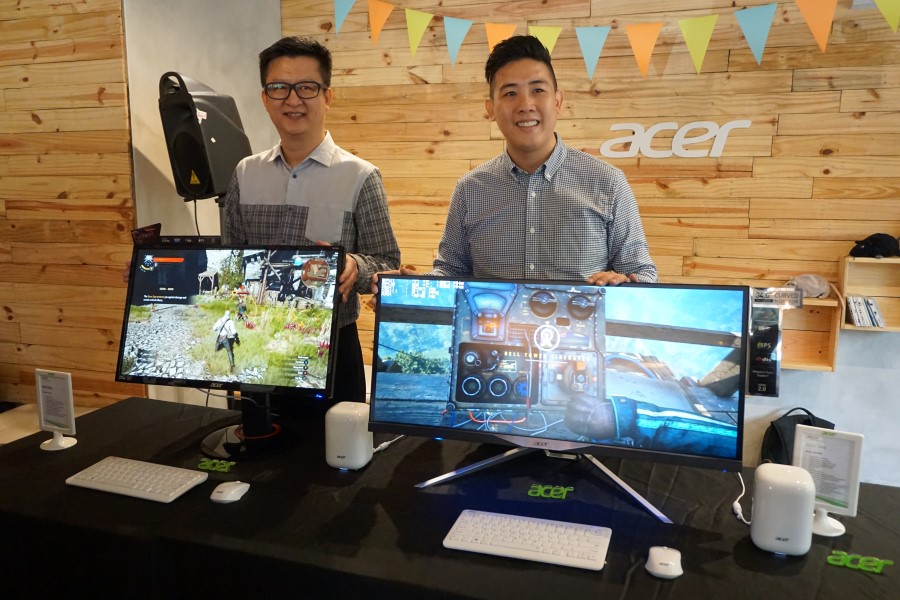 The XR341CK has a futuristic look hewn of aluminium with an adjustable base that lets you tilt it from -5 to 35 degrees and lets you bump the height up to 130mm. The display itself has a 21:9 aspect ratio and a crisp 3,440 x 1440 (QHD) pixel resolution with a 100,000,000:1 contrast ratio that aims to offer high colour accuracy as well as sharp images onscreen. Additional bonuses include an integrated Bluelight filter for less eye fatigue when viewing the screen; handy when you're staring at it for hours when gaming. The XR341CK also has Adaptive Sync tech that minimises tearing and stuttering when gaming. The display also comes with a pair of built-in 7W speakers. In terms of portage it has a HDMI 2.0 port, MHL, a display port and a quartet of USB 3.0 hubs. The wordily appellated XR341CK also has a picture-by-picture function that lets you hook up two inputs to it and view it all in split screen or in picture-in-picture mode. The asking price for such an edifice of gaming? A cool RM3,699.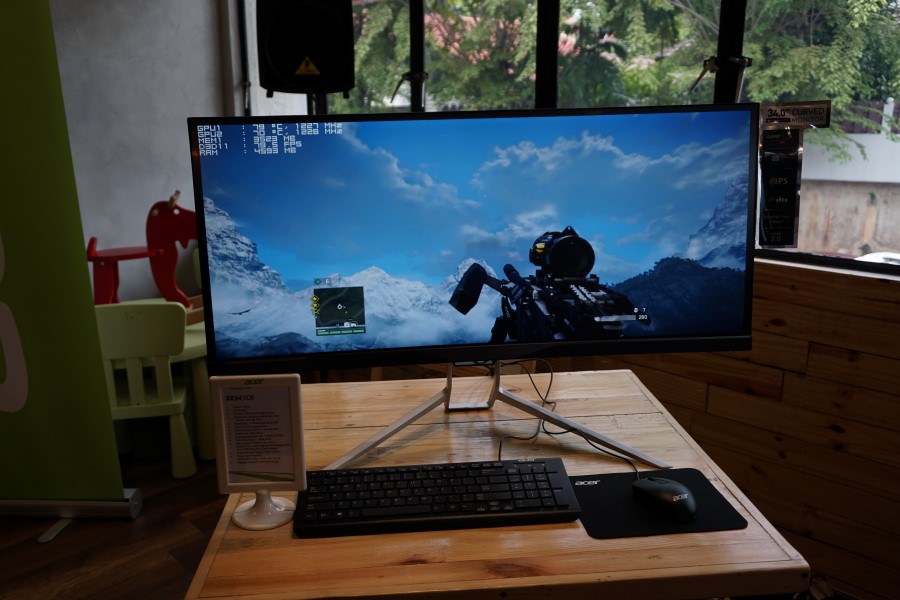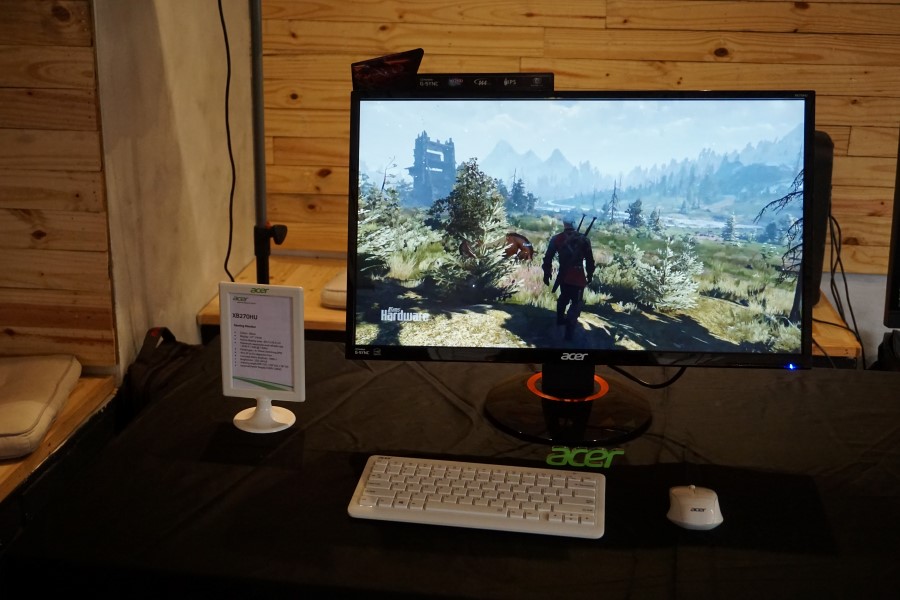 The Acer XB270HU is a 27-inch IPS monitor with 2560 x 1440 (WQHD) resolution and has a 1000:1 contrast ratio and 144Hz refresh rate. The display has Nvidia's G-Sync tech that syncs the monitor's refresh rate to your rig's GPU render rate for smoother gaming. The XB270HU costs RM2,599.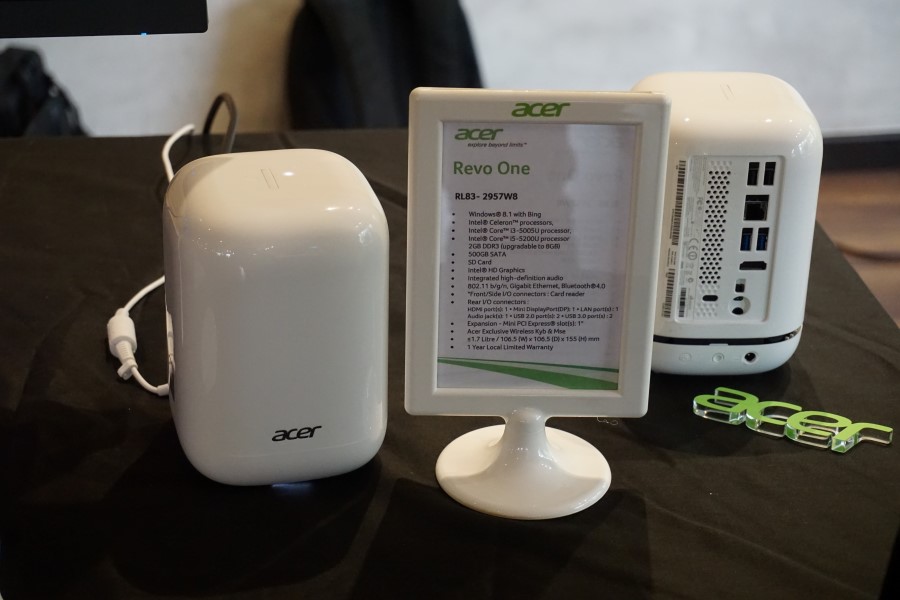 The Revo One RL85 mini PC is a juiced up version of the earlier one that made an appearance locally a couple of months back. The RL85 has the dimensions of a chunky soda can, runs Windows 8.1 64-bit out of the box and comes with your choice of either an Intel Core i3 or an Intel Core i5 processor with a pair of hot swappable hard drive slots that can let you cram in up to 6TB of storage. Other mod-cons include a pair of USB 2.0 ports, a pair of USB 3.0 ports, the ability to add up to 8GB of RAM and Wi-Fi-n connectivity.The RL85 can be had with a starting price of RM1500 and up. For more details swing by www.acer.com.my