Kuala Lumpur (25 June 2015) — "Dare to push the limit and continue to bring new surprises"; vivo is a brand that continues to innovate and introduce ground-breaking technology into the Malaysia mobile phone scene, with the brand new X5Pro being the latest product to hit the market so that young Malaysians can enjoy a phone that is slim, trendy and beautiful for a more powerful experience.
Alex Feng, Vice President of vivo Global expresses, "vivo launched the first smart phone in 2011 and in just four years we are now a growing international brand in more than 100 countries around the world, including Indonesia, India, Thailand, Myanmar and Malaysia." He further adds "vivo from the first smartphone X1 beginning uphold the pursuit of perfection, sustainable and innovative spirit of the brand, has push the benchmark for smart phone.In 2012 we release the world's thinnest Hi-Fi mobile phone (at that time) X1 and pushing the concept further by 2013 we came out with world's thinnest phone HiFi (which was only 5.75mm) X3, follow by the world's first 2K screen mobile phone Xplay3S, and finally our latest product, the X5Pro that will be launched today."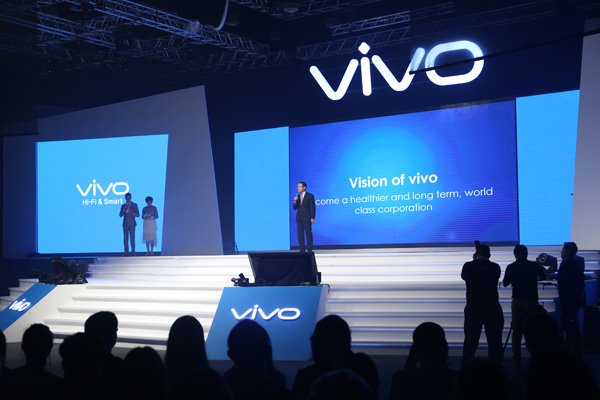 According to data from, GFK Market Consulting (China) Co., Ltd. (GFK) that monitor the Chinese mobile phone industry market, as of October 2014, in the overall China market, vivo has the highest growth rate in 2014 in China with the sales of nearly 30million vivo smartphone.
He also said: "vivo's next plan is to be active brand in the Malaysian market and we hope that with the support of Malaysia partners, vivo can ultimately grow in the right direction!"
CEO of vivo Malaysia, Mr. Lewis Zhang further adds, "In Malaysia, the smartphone industry has been growing at a rapid pace, and vivo has been actively building our network with currently over 2,000 point of sales, 10 service centers and nearly 1,000 employees all over Malaysia. In 2015, vivo Malaysia will continue to increase brand investment, as well as steadily increase market distribution channels and customer service center in Malaysia. In the near future, vivo will continue providing more competitive products in Malaysia, as well as providing more localized services.
The Ultimate in Hi-Fi (High-Fidelity) & Smart Experience
vivo's newest product in 2015, the X5Pro promises to give modern users everything they want in a phone and more, which includes state-of-the-art Hi-Fi sound quality, super slim body, a high-quality camera as well as the FunTouch operating system.
In reality, 'Hi-Fi & Smart' has always been what the young people are looking for in their search for excitement and enjoyment. By emphasizing innovative technology, vivo are able to capture these elements in their products. 'Hi-Fi'represents vivo's devotion to bringing top quality music capabilities to their devices, giving users a high-fidelity sound that comes out flawless each and every time.
'Smart', represents the intelligence of which vivo relies on to build their phones – in terms of software and hardware technology that provides users the solution they need, while creating an interactive system that is paired with a human touch. vivo makes devices that combine user-friendly designs with stunning technology, to give users plenty of pleasant surprises and experiences.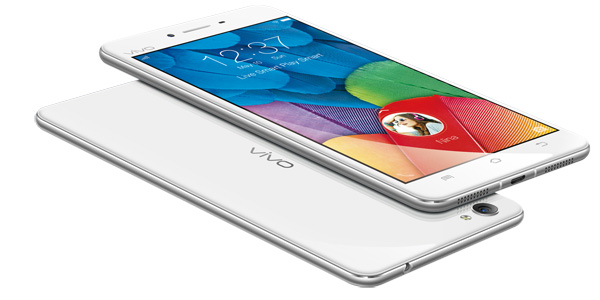 The Ultimately Beautiful Phone
Compared to other smartphones, vivo has successfully developed the best camera in terms of the xshot; X5Max being the ultimate Hi-Fi smartphone model; with the X5Pro is all set to conquer the market and establish a reputation as the market's best smartphone!
The vivo X5Pro features a double-sided 2.5D glass that channels the philosophy of nature. Inspired by water, the phone features beautiful and moving curve with a clear screen that captures the eyes.
Combining the focus and central positioning of PDAF, together with high-speed flash – vivo has achieved a smartphone with the industry's fastest AF speed. Shoot whenever you want and still get clear results.
The X5Pro can also automatically identify gender as well as individuals based on their own style. Running on the AKM AK4375 chip in collaboration with vivo's many years of experience – the beautiful vivo X5Pro continues to be a Hi-Fi standard.
From the slick, slim exterior to the advanced internal phone technology, vivo guarantees ultimate professional and detail-oriented quality. With devices that are made to enriched lives, vivo constantly strives to discover new technologies and continue surging ahead to bring better products that will continue to impress and excite!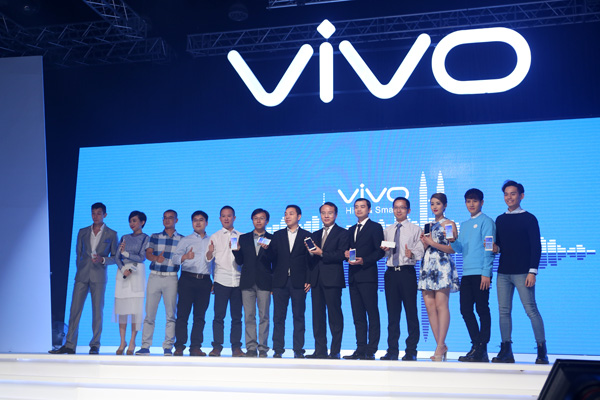 The Perfect Collaboration with WINCCI& FS (Fuying& Sam)
Earlier this year,  vivo had shown their support for one of Malaysia's largest music events: the prestigious '2015 Malaysia PWH Music Awards', as vivo recognizes the importance of "originality" and "music", and also showcasing vivo's commitment to establishing a strong R&D presence, and a determination to produce a full range of professional products for the market.
vivo is tireless in their continuous efforts to establish themselves as Malaysia's technology specialists, proactive, young and dynamic brand. For vivo's X5Pro launch, they have specially invited many talented localcelebrities, including a special appearance by winners from the recent '2015 Malaysia PWH Music Awards'.  Wincci who had boldly carved her own refreshing path in the music industry and the recipient of the 'Media Recognition Award', was joined by FS (Fuying & Sam) who won 4 awardsincluding 'Best Group' and 'Best New Artistes – Bronze'.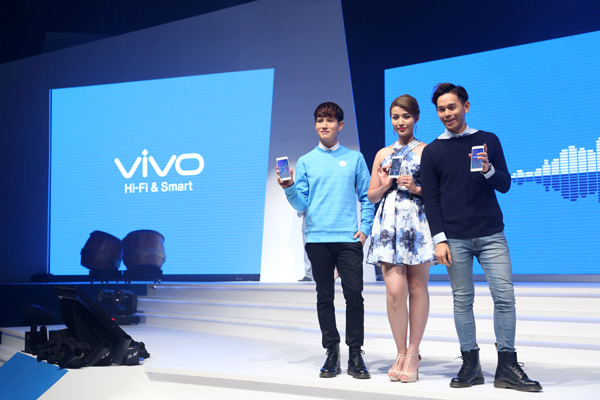 There will be a special surprise where Wincci and FS (Fuying & Sam) will grace the catwalk while demonstrate the usage of the new vivo X5Pro smartphone! The former Miss Malaysia has been recently more focused on her singing and acting career has no qualms with the catwalk. FS, though has plenty of experience shooting commercials and music videos but rarely step onto the catwalk – thus this will be a very special treat for those in attendance!
According to FS, strutting down the catwalk for the VIPs and media may look pretty simple on the surface but in reality there were many challenges! "During the catwalk, you have to look stylish and walk with grace, while showing off the product's function at the same time. It's not simple at all! Having to bear this in mind, means we had our job cut out for us. But in line with vivo's spirit, we are confident in trying out something new. We will definitely work our hardest to give you all a fantastic show."
For more information, log on to www.vivo.my.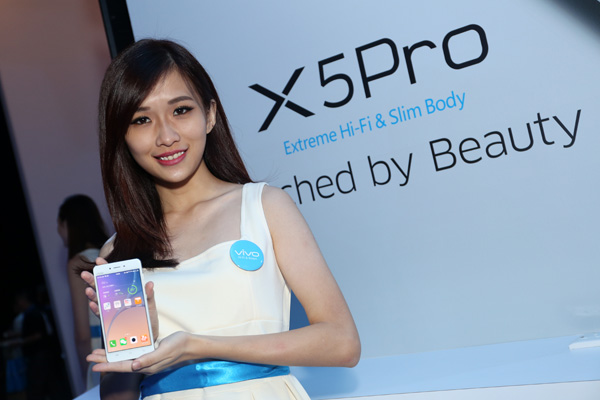 ---