Kuala Lumpur (11 June 2015) — Imagine signing up for a new mobile plan or a new device bundle at a mobile kiosk parked right outside your house? U Mobile, Malaysia's most dynamic and innovative telco, is making it even more convenient for consumers to access its products and services, as well as the telco's award-winning customer experience with the deployment of 100 U Mobile roving trucks. Through this initiative, U Mobile is looking to challenge traditional practices where consumers are expected to go to a store to purchase their mobile devices instead, bringing the U Mobile experience closer to consumers' doorstep.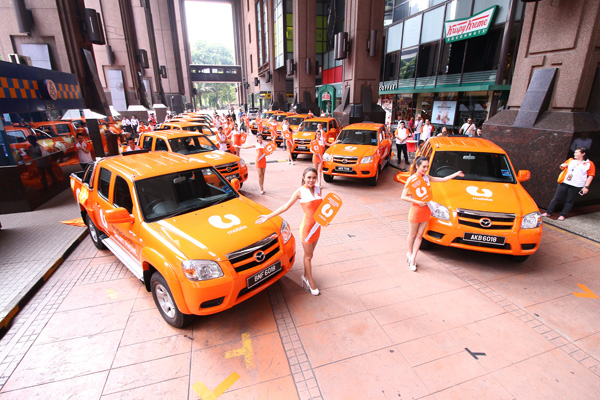 Challenges Faced by Suburban Consumers
The excitement and joy of getting a new gadget or device is indescribable, but most of the time, consumers living in suburban and outskirt areas will need to wait much longer to purchase their desired smart device. They have to wait for the second or even third wave of the stocks, and typically, the latest iOS or Android flagship devices may only hit the stands at their nearby mobile kiosks two to three months after the official launch.
Adding to this predicament, consumers in these areas will also need to travel to a nearby town or city just to purchase their dream smartphone.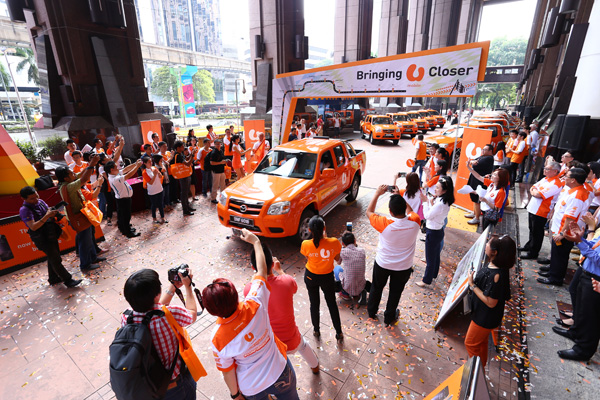 Best-Value Products Now Even Closer to Consumers
U Mobile understands the challenges faced by consumers living in the suburbs, and to address the demand for new flagship devices, the telco is rolling out brand new roving trucks that will roam into suburban and outskirt areas within Peninsular Malaysia. The U Mobile roving trucks will make all the products and services readily available to consumers who live in the suburbs, giving them more convenient access to U Mobile's best value and innovative products, as well as its award winning customer experience than ever before.
The roving trucks will be deployed in different phases, and cater to suburban towns and areas in Central, Northern, Southern and East Coast regions of Peninsular Malaysia:
Central: Shah Alam, Petaling Jaya, Ampang, Kajang, Semenyih, Dengkil, Cyberjaya, Cheras, Klang.
Southern: Johor Bahru, Batu Pahat, Nilai, Seremban, Malacca, Port Dickson, Muar.
Northern: Ipoh, Penang, Alor Setar, Manjung, Sg Petani, Seberang Jaya, Kulim.
East Coast: Kuantan, Kemaman, Kota Bahru, Gua Musang, Raub, Temerloh, Mentakab, Jerantut.
In celebration of the rollout, U Mobile organized a joyous affair where 30 of its 100 roving trucks were unveiled and flagged-off to kickstart the company's initiative to bring its brand experience to more customers. The remaining trucks will be deployed to the market in subsequent phases by the end of 2015.
With this initiative, U Mobile is redefining conventional telco approaches by actually bringing its products to consumers through the innovative on-ground channel activation or retail on wheels approach, instead of just having them to walk into any of its outlet or dealers. This makes it even more convenient for consumers to access U Mobile's innovative products and services, and enable them to experience and enjoy the telco's superior network experience.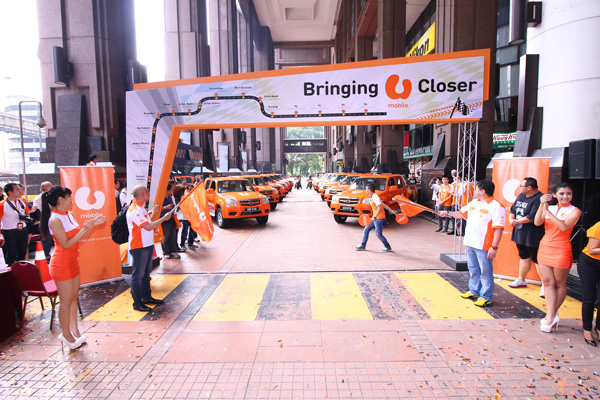 Unique Distribution Strategy to Increase Customer Touch Points
This initiative is part of U Mobile's aggressive strategy to increase customer touch points for greater accessibility and convenience, bringing easier access for U Mobile products and services. It also echoes the company's unique distribution strategy, whereby the telco expands its presence across Malaysia through traditional dealers and branded outlets, as well as alternative channels like hypermarkets, convenience stores and retail outlets. U Mobile currently has more than 10,000 traditional touch points, and more than 31,000 alternate channels carrying the telco's products.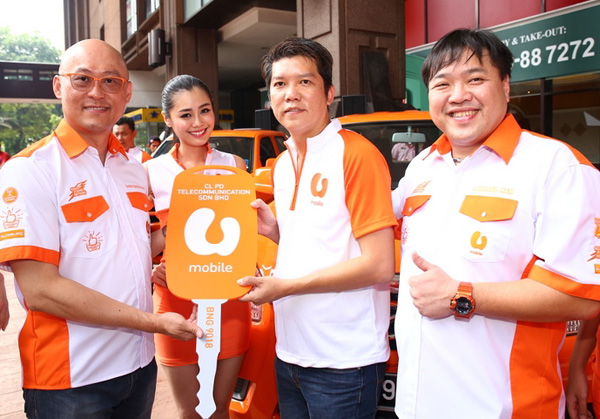 "One of our key strategies for the coming years is to strengthen our distribution network as a way to drive the business forward. The roving trucks sit well within the big picture we have in mind for further market growth, as well as to make our products more visible and accessible," said Wong Heang Tuck, Chief Executive Officer of U Mobile.
"Consumers' lifestyles are constantly changing, and today they prefer to be engaged through customised and personalised methods, which affect their shopping behaviour. Hence, we are constantly exploring opportunities to expand our distribution footprint in order to bring our product offerings to suburban market centres, and flexibility for consumers to own their dream device through easy payment scheme like the U MicroCredit," said Alex Tan, Chief Sales Officer of U Mobile.
For more information on the U Mobile's products and services, log on to www.u.com.my.
U Mobile Goes the Distance to Get Closer to Consumers