Petaling Jaya (16 June 2015) — Today, the world's leading on demand transportation platform, Uber launches Momentum in Malaysia, the first of its kind, driver loyalty program in Asia that will deliver meaningful business and lifestyle rewards to our driver partners.
As Uber empowers individuals to become entrepreneurs, Momentum is aimed at furthering that mission by:
lowering operating costs for driver partners;
giving driver partners access to lifestyle rewards;
up-skilling the industry with academic opportunities;
creating a supportive community amongst driver partners.
Momentum is a global program that has proven widely successful in the US and UK by generating significant rewards and savings for driver partners, and now Uber is introducing Momentum to Asia, starting with Malaysia.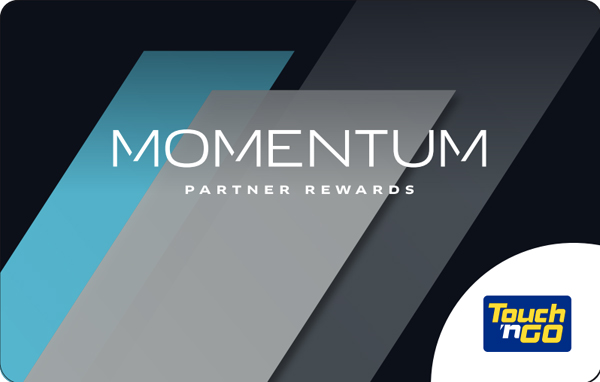 Get Ready To #RideInTheFrontSeat with Uber
Uber Malaysia introduces Momentum to encourage more Malaysians to take charge of their lives, their careers and #rideinthefrontseat with them. The impact of Momentum will be 100% local; Momentum will help accelerate Malaysian jobs and income growth by increasing activity on the Uber platform, decrease operating expenses of Malaysian small businesses, and bring more business to Malaysian rewards partners.
The rewards of Momentum were designed based on feedback from thousands of driver partners across the nation as they identified their biggest needs as entrepreneurs on the Uber platform.
Ashok, a Malaysia-based Uber driver partner said,
"I am delighted that Momentum is launching in Malaysia. As a professional driver, the cost of running my car is my biggest expense, so it's great I can now save money on essential maintenance. The lifestyle perks are also a fantastic edition to the programme and I am excited to see what other rewards Uber will add in the future."
Starting 1st July 2015, all Uber driver partners in Malaysia will have access to Phase One of the following rewards in the form of large discounts and cash vouchers, across participating outlets in Klang Valley, Johor Bahru and Penang.
Speaking at the launch, Chan Park, General Manager, South East Asia, Uber reiterated,
"Our driver partner community is a critical part of our business, and the key to our ongoing success. Momentum is about enhancing their experience when driving on the Uber platform and we are delighted to be able to give something back to them through these fantastic rewards. The partnerships formed with these select organisations are designed to provide our driver community with the things they want most."
Economic Growth for Uber driver partners, Momentum Reward Partners and Malaysia
Momentum is designed to lower business costs for driver partners. Added lifestyle rewards also help reduce living costs, and increase savings. For Momentum rewards partners, the growing number of Uber driver partners daily will generate additional sustained income. With Momentum, driving on the Uber platform becomes an increasingly desirable opportunity for anyone with some free time and the desire to serve the local community, giving the Malaysian workforce the option for an alternative income stream, and increased economic spending power.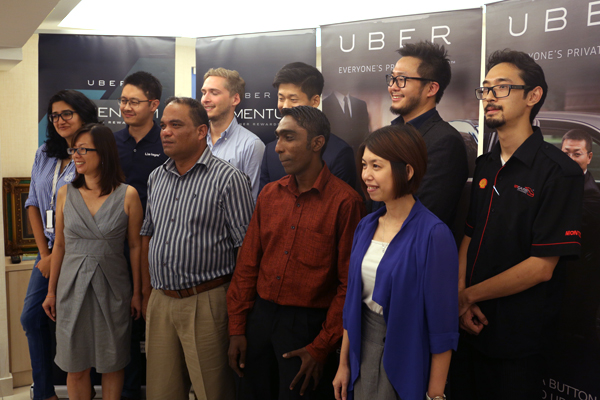 Upskilling the Industry
Momentum Malaysia, is also a programme designed to upskill driver partners. These partners can learn how to better manage their capital and operational costs, reduce maintenance expenses, increase asset utilization using smart technology all while being rewarded for exceptional performances via a badges programme.
Speaking at the event, Leon Foong, General Manager, Kuala Lumpur, Uber said,
"Uber Malaysia is focused on creating economic value by providing desirable opportunities to all Malaysians and upskilling them so that they can move up the value chain. It's now in their hands to take charge of this opportunity, and truly drive in the front seat of their lives."
Community Support
Momentum is bringing driver partners together through a dedicated read-only, dual language smartphone app as well as an online website which highlights fellow driver partners, and brings more information to aid Uber driver partners in becoming better service providers.
Thousands of Malaysians already drive on the Uber platform. With Momentum in the picture, driving on Uber has never been more rewarding.
Come #RideInTheFrontSeat with Uber! For more information, log on to www.uber.com.
Ride in the Front Seat with Momentum