"BOKEH"
LEICA PHOTO COMPETITION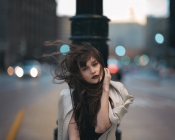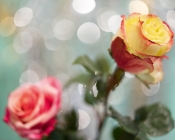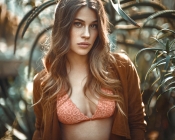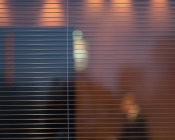 Bokeh, also known as "Boke" is one of the most popular subjects in photography. The reason why it is so popular is that Bokeh makes photographs visually appealing, forcing us to focus our attention on a particular area of the image. The word comes from the Japanese language, which literally translates as "blur".
Bokeh is often most visible around small background highlights, such as specular reflections and light sources, which is why it is often associated with such areas. Bokeh is not limited to highlights, blur occurs in all out-of-focus regions of the image.
Grab your Leica camera* now and start shooting!
*Huawei devices are not accepted.
Competition Period :
1st April – 30th June 2018
Submission Dateline :

30th June 2018
How to enter;
1. Upload 5 images to your Facebook and Instagram with hashtag #ylcamera #bokehyl #leicamalaysia
Terms and Condition




1. Eligibility: The competition is only open to photo submission taken with Leica Camera




2. Campaign Period: Entries will be accepted online starting on 1st April 2018 and ending 30th June 2018




3. How to Enter: The Campaign must be entered by submitting an entry using the online form provided on the microsite. The entry must fulfil all Campaign requirements, as specified, to be eligible to win a prize. Entries that are incomplete or do not adhere to the rules or specifications may be disqualified at the sole discretion of YL Camera Services Sdn. Bhd. The photo entry must be taken with an authentic Leica camera. You must provide the information requested.




4. Prize: The sole Winner of the Campaign (the "Winner") will receive a cash voucher worth RM3,000 in total. No other prize substitution shall be permitted except at YL Camera Services Sdn. Bhd. discretion. The prize is non-transferable. Any and all prize related expenses, including without limitation any and all local taxes, shall be the sole responsibility of Winner. No substitution of prize or transfer/assignment of the prize to others is permitted. Acceptance of prize constitutes permission for YL Camera Services Sdn. Bhd. to use Winner's name, likeness, and entry for purposes of advertising and trade without further compensation, unless prohibited by law.




5. Winner Selection and Notification: Winner will be selected by a panel of judges under the supervision of YL Camera Services Sdn. Bhd.




6. Rights Granted by You: By entering this content (e.g., photo, video, text, etc.), You understand and agree that YL Camera Services Sdn. Bhd. shall have the right to publish, broadcast, distribute, and use without any further compensation, notice, review, or consent. By entering this contest, you represent and warrant that your entry is an original work of authorship, and does not violate any third party's proprietary or intellectual property rights.




7. By entering the contest, you, the Contestant, have affirmatively reviewed, accepted, and agreed to all of the Official Rules

.
Online Submission Form
You will receive a confirmation email. If you didn't receive, please check your spam folder.