About MAXIT

As the internet becomes more central and relevant to the online entertainment experience, MAXIT is there to provide commentary and advise on new technologies that affect our lifestyle, gadgets, cars, photography, travel, the latest trends on both leisure and entertainment. From video coverage to in-depth reviews. A lifestyle tech portal by tech enthusiasts, MAXIT is your vital source to maximise your online experience. Each day, MAXIT is here to deliver the latest news, most relevant features and up-to-date reviews of Lifestyle Tech! MAXIT is managed by tech opinion leaders from VELOCITY MEDIA, who also publish the print edition of T3 Malaysia and Digital Camera Magazine. We offer media and content services for both print and digital, as well a professional production studio division, VELOCITY STUDIO, to create still and video contents.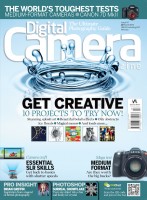 DIGITAL CAMERA MAGAZINE.  A truly comprehensive digital photography title combines eye-catching design with inspirational editorial covering every aspect of digital photography. Aimed at first or second digital camera owners with intermediate PC knowledge, Digital Camera Magazine is a superbly designed title enabling readers to get most out of their cameras and photos. With a sophisticated and exciting style, Digital Camera Magazine is the perfect accompaniment for the digital camera enthusiast. Covering every aspect of digital photography, Digital Camera Magazine provides a mix of news, reviews, features, reader galleries, product comparisons, tutorials, gallery and event guides, and buyer's guides. Subscribe to your copy here.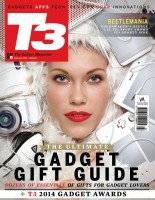 T3 : The world's leading technology-based magazines, desired by readers and advertisers. T3 uses stunning photography and a powerful blend of news, reviews and features to bring its readers bang up-to-date with everything that's happening in the fast paced world of consumer technology. Aimed at the style-conscious, technologically aware early adopter, T3 Malaysia covers all that is practical, weird and astonishing in the world of cutting edge technology. A typical issue will contain hardware reviews, competitions, design and photographic features plus other regulars. Areas covered are: Lifestyle consumer products and gadgets, cars, hi-fi, mobile communications, home entertainment, computing and video gaming products. Subscribe to your copy here.
We are at:
VELOCITY MEDIA SDN BHD
E03-4 East Wing Subang Square, Jalan SS15/4G
47500 Subang Jaya, Selangor, Malaysia
Phone : +603-56211911
Email : [email protected]