Category : News

GIGABYTE introduces mid-range gaming graphic cards, GeForce GTX 760 Ti 2GB and 750 1GB.
Google Maps added new features to help users discover places and plan your next trip.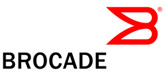 The Stargate Group adopts software-defined networking to its operations with Brocade routers.
The Xeon® Processor E7 v2 family delivers industry's most advanced technology for In-Memory Analytics to accelerate major business transformations.
Viewers can now enjoy favourite shows in their preferred language of English, BM, Mandarin or Tamil.
New TITAN BLACK provides the best possible performance from a single graphics card.
New GPU architecture improves performance whilst cutting down on power consumption.
The FZ-M1 offers an Intel i5 processor, up to 8 hours of battery life and enterprise-class security features.
The CF-LX3, at 1.2kgs is touted as the world's lightest business rugged 14″ laptop.