MyTOWN Shopping Centre ushering a Splendorous Chinese New Year
From 10 January to 15 February 2022, MyTOWN Shopping Centre (MyTOWNKL) welcomes shoppers to revel the oriental attraction with "Spring Splendour" and to dive into the charming festive decoration, with an abundance of shopping and dining options, splendorous rewards, as well as new stores to explore this Chinese New Year.
"Chinese New Year is the biggest festival and holiday celebrated by our Chinese community. It is the time when families bond together and strengthen their ties – a tradition passed on from generation-to- generation, served as a reminder of the importance of family," said Encik Mohd Azhan Che Mat, Centre Manager of MyTOWN Shopping Centre.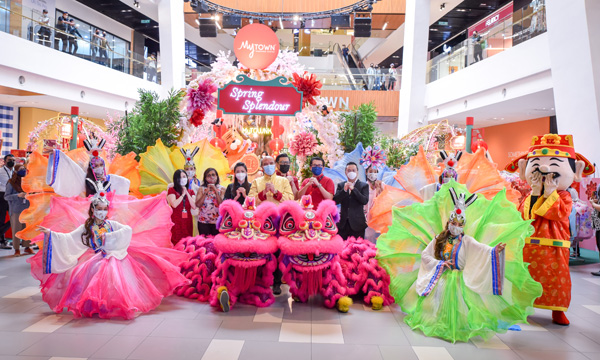 "As we lived in the multi-ethic country, we are filled with various celebrations. True to the Malaysia spirit and harmony, it is common for all Malaysians to celebrate together and embrace into the festivity of warmth and hospitality of our Chinese neighbours and friends," he added.
While the celebrations for this year are a little more subtle, shoppers are still able to soak in the festive mood with various exciting activities.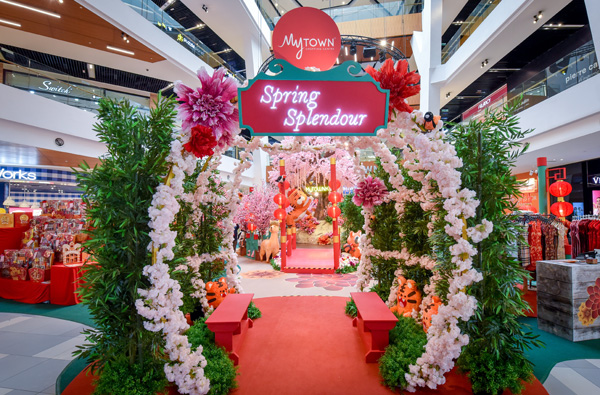 Seasonal Offerings
Discover the Lunar New Year Fair at MyTOWNKL, also known as the "Flower Market" in the Chinese culture – an array of exciting merchandises such as hampers for this gifting season and Chinese cheongsam for the Chinese New Year outfit of the day (OOTD), paired with modern accessories from Christy Ng. Walk-through the flower garden with 'LoFu' representing the year of Tiger, along with pink cherry blossoms that symbolises Spring, longevity, and renewal of life.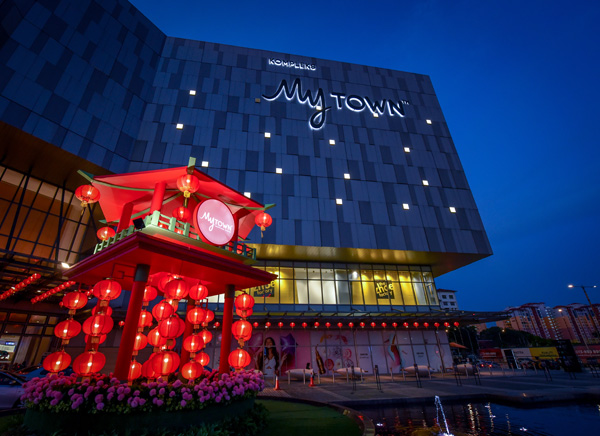 Splendorous Rewards with MyTOWNKL App
Special privileges for MyTOWNKL mobile application users when they spend. Members are entitled to redeem Fortune Angpao Pack to exclusive Thermal Bowl, and specially designed Tote Bag. For more information, please visit www.mytownkl.com.my.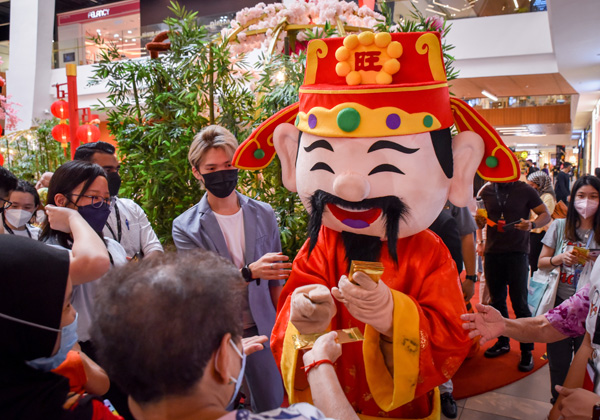 Engaging Activities
To get into the festive spirit, thrilling lion dances welcome the new year together with the God of Prosperity appearance starting 22 January 2022.
Please refer below schedule for reference: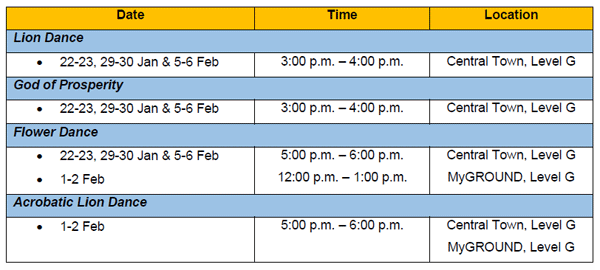 Discover New Stores
Visit the newly opened 15 May for a Korean-inspired brunch or teatime for any friends and family occasion and wash it down with the best coconut shake by Yo! Coconut. For all the beauty needs, WYCON Cosmetics will ensure the continuous gorgeous appearance throughout this festive season. If you are required to attend to a quick work matter, the biggest co-working space in the Southern region – Infinity8 has finally set foot in MyTOWNKL.