Garmin Roars with Spot and Win Contest to Celebrate the Year of the Tiger
Garmin Malaysia announces a special Chinese New Year contest featuring its newly released short film, The Little Things. Viewers can participate by watching the short film on Youtube and spotting and listing all featured Garmin watches in the comment section of the video. The lucky winner will be selected based on fulfilling the terms and conditions required through subscribing to Garmin Malaysia's Youtube page.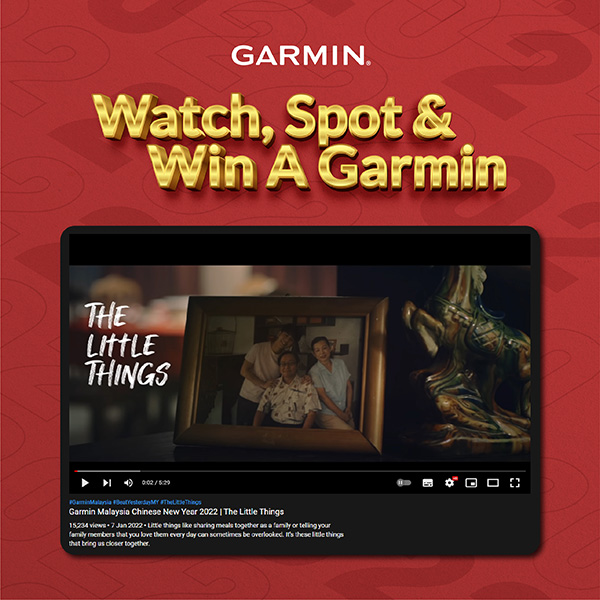 Celebrating the simple things that are often overlooked, Garmin reminds its viewers to pay attention to the mundane in festivities such as spending time with loved ones. Across the story, subtle themes of health and pushing one's boundaries are present along with snippets of the family members wearing Garmin's variety of smartwatches. The contest revolves around spotting all the featured watches within the video.
"This Chinese New Year, let us all appreciate the little things that bring us closer. At Garmin, we encourage you to join us in celebration through a giveaway where you can watch our heartfelt video and stand a chance to win yourself or loved ones a Garmin smartwatch for its abundant uses in health monitoring and daily connectivity." Said Ivan Ong, General Manager for Aeco Technologies, official distributor of Garmin Malaysia.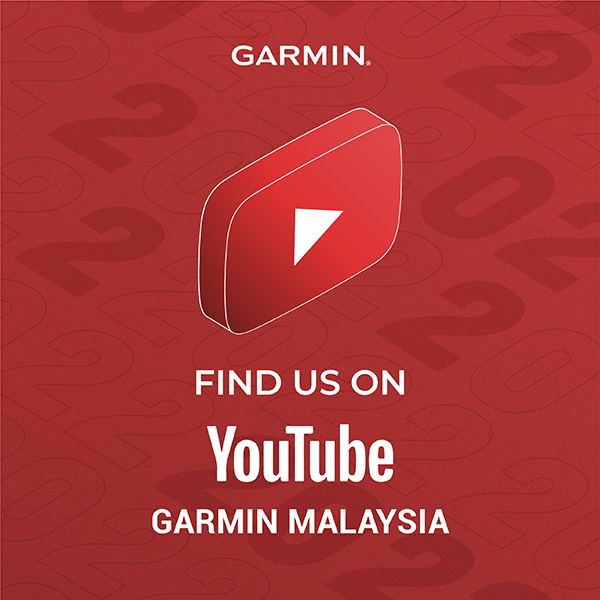 Garmin Malaysia Chinese New Year Giveaway
Step 1: Watch The Little Things on Garmin Malaysia's Youtube Channel
Step 2: Spot all the Garmin featured smartwatches
Step 3: Like and subscribe to Garmin Malaysia's Youtube page
Step 4: Leave a comment stating the correct smartwatch models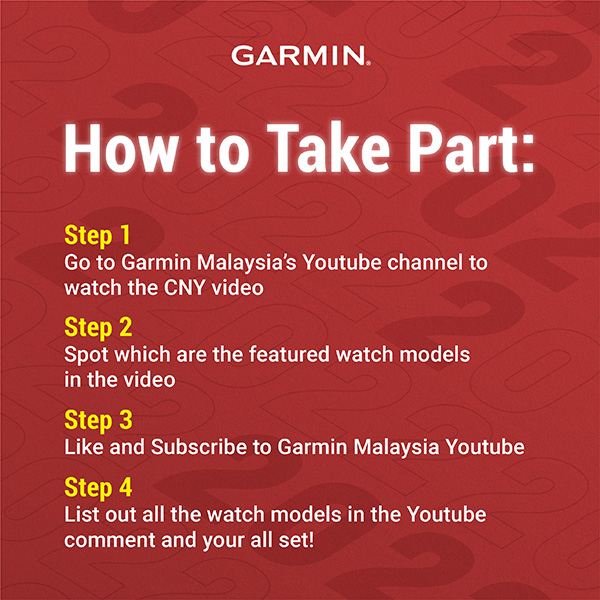 The selected winner would be given an opportunity to choose his or her desired Garmin smartwatch featured within the video.