Leading Malaysian Manufacturer Taps the Power of the Cloud with Epicor Kinetic to Solve Unique Production Needs
Epicor, a global leader of industry-specific enterprise software to promote business growth, today announced Allied Hori Sdn Bhd, a leading Malaysian electronics manufacturing company with a global footprint across Asia and Europe, has selected Epicor Kinetic as part of its digital transformation strategy.
Epicor Kinetic – a cloud-based solution built with manufacturers, for manufacturers – will help Allied Hori Sdn Bhd modernise its operation onto a scalable platform, aid integration of the company's systems, and automate business processes for greater efficiencies.
To further scale and drive business growth, Allied Hori required a centralised data hub that enables inter-departmental consolidation of data and insights sharing. The company also required a solution to streamline and increase operational efficiency and productivity, as well as enhance traceability and visibility of workflow and resources.
Epicor Kinetic will maximise business efficiencies for Allied Hori while addressing their pain points, creating leaner operations, and reducing process complexities using Epicor Business Process Management (BPM). Aside from a centralised data bank allowing greater insights into the business, Allied Hori should see improved resource optimisation and have significantly expanded visibility and traceability of operations and resources with barcoding and real-time data collection, using advanced planning and scheduling (APS) and material requirement planning (MRP).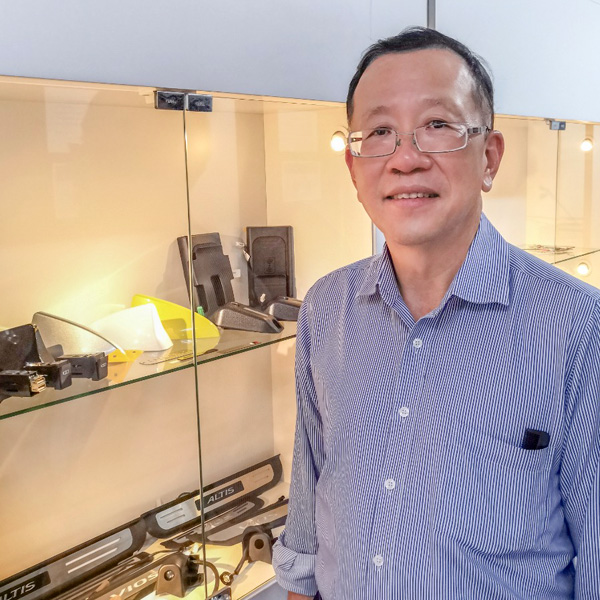 "Solutions that help us streamline and automate our day-to-day operations are what we really need to grow as we embrace the future of manufacturing," said Ian Leong, Managing Director of Allied Hori Sdn Bhd. "The newly implemented Epicor Kinetic ERP solution was specifically designed to fit our unique production needs. It has enabled us to integrate the activities of the entire company into one centralised system, enabling us to automate and standardise our business processes."
As manufacturers contend with an array of challenges including operational efficiency, supply chain disruption, workforce complexities, and changing customer expectations for digital connectedness, the need for flexible, insights-driven industry productivity solutions has never been greater. In fact, according to the latest Epicor Industry Insights Report 2021, 94 percent of business leaders surveyed stated the cloud is critical to future-proofing their business, and 82 percent said COVID-19 had accelerated their cloud migration plans.
Earlier this year Epicor released Kinetic, a cloud-based ERP solution that provides an intuitive, flexible, and guided user experience with integrated learning, artificial intelligence, and built-in social collaboration features to better utilise real-time data and accelerate client profits. It offers functionality for specific industries, including discrete manufacturing, process manufacturing, metals, and lumber.
"In today's competitive business environment, manufacturers must continue to embrace change to stay ahead of competitors and win market share. As a result, we are witnessing a growing demand for cloud solutions, such as Epicor Kinetic, to help maximise resources, remain resilient, and boost process efficiency to stay competitive," said Vincent Tang, Regional Vice President, Asia at Epicor. "We architect software systems that are laser-focused on the needs of our customers, so they have the sort of implementation that best helps them scale and thrive."