Dreame debuts in Malaysia with the Launch of H11 and H11 Max Wet & Dry Vacuum Cleaner
Uniqbe (M) Sdn Bhd (Uniqbe), the sole distributor of Dreame in Malaysia, has launched Dreame with the rollout of the H11 and H11 Max Wet & Dry Vacuum Cleaner today.
Dreame, which is part of the Xiaomi Ecosystem focuses on high-end cleaning appliances by leveraging astrodynamics technologies. Its vision is to enhance the living quality of global users through making household cleaning simple with its continuous research, development, and product innovation.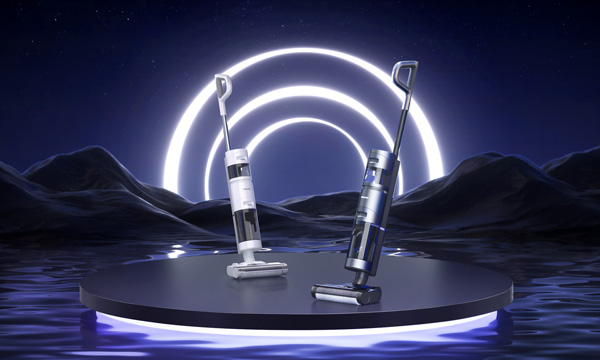 Mr Edward Tan, Chief Executive Officer and Founder of Uniqbe Group of Companies, said with the launch of Dreame in Malaysia, Malaysians will be offered more choices of technologically advanced household products that are priced competitively.
"Mopping will never be the same with the Dreame H11 series vacuum cleaners. The Dreame H11 Series reinvents mopping from a chore to just another simple task to complete. In celebrating this launch, we will be offering the H11 Series at an attractive introductory price so that everyone can experience these amazing products," he said.
To mark the occasion, Uniqbe has also announced a Corporate Social Responsibility initiative (CSR), where it will allocate some of its sales proceeds from Dreame H11 series to fulfil the dreams of children in collaboration with Make-A-Wish Malaysia.
According to Mr Roc Wu, Co-Founder of Dreame Technology, the Dreame brand is committed to producing world class, high-end products. This is demonstrated in its workforce that is made up of 50% engineers, comprising experts in aerospace dynamics. Non-engineers in the workforce also play a crucial role in offering input on practical applications and testing of products.
"Our engineers and testers work symbiotically to understand consumers' needs. We are constantly working to enhance the users' household cleaning experience. We strive to offer only the best solution," he said.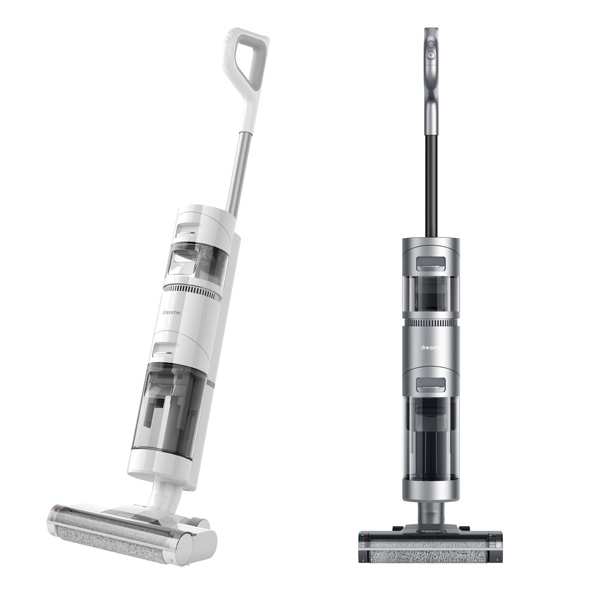 Both the H11 and H11 Max vacuums utilise an innovative two-tank design. While in operation, fresh water and cleaning solution are continuously sprayed on the roller brush from the large 900ml clean water tank. At the same time an internal dirt separation system immediately
removes dirt and water from the brush and deposits it into the 500ml dirt water tank, ensuring the roller brush stays clean while cleaning floors. A large capacity battery with at least 30 minutes of runtime also makes it convenient for users to cover larger homes.
Not only is the roller brush automatically rinsed and scraped clean while the vacuum is in operation, there is also a one-press self-cleaning mode available for deep cleaning. Simply return the vacuum to the charging base and press the button to thoroughly clean the roller brush, so you don't have to dirty your hands with manual cleaning.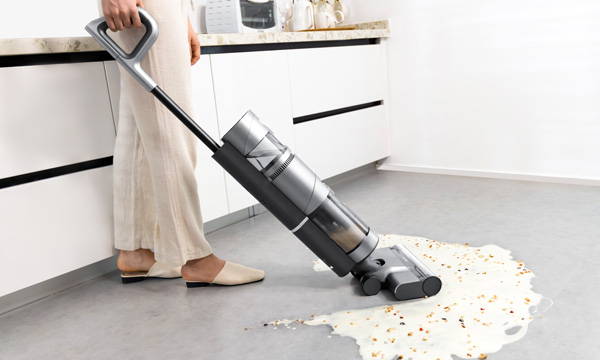 Intelligence and convenience are also a major focus of the Dreame H11 series wet and dry vacuum. An intuitive LED screen display and intelligent voice prompts provide clear and accurate guidance to ensure superior cleaning performance. In order to deliver the best user experience, both vacuums are equipped with high manoeuvrability, a lightweight build, and assisted pushing power to glide across the floor with minimum effort.
The H11 Max comes with additional features such as the Auto Mode Dirt Detection that automatically adjusts suction levels based on the sensor's detection of the degree of mess that requires cleaning. It also covers a wider deep cleaning area of up to 200 m² with a longer battery runtime of 36 minutes.
The H11 retails at RM1,999 while H11 Max retails and RM2,499 respectively (including sales tax). Both are available for purchase via Dreame's official e-store on Shopee.
However, in conjunction with the launch, 50 units of the H11 and H11 Max will be sold at an introductory price of RM1,388 and RM1,788, respectively via Dreame's official e-store on Shopee.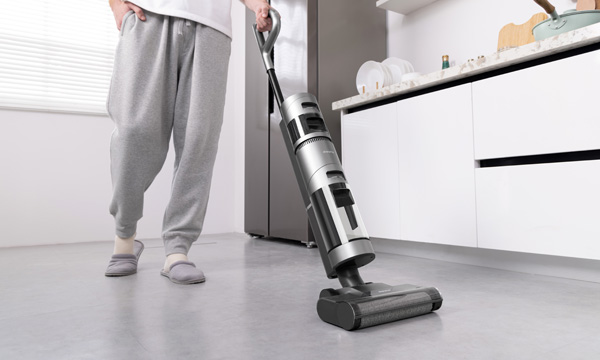 Fulfilling Dreams of Children
Along with the launch, Uniqbe has also announced that it will set aside 11 percent of its sales proceeds till Chinese New Year next year to fulfil the wishes of children in collaboration with Make-A-Wish Malaysia.
Mr Tan said the CSR initiative is a meaningful way for Dreame to reach out to the less fortunate children.
"This CSR initiative is held in line with Dreame's mission to enhance the living quality of people. With an expected target fund of RM100,000, we hope to enrich the lives of these children with their unique dreams and hopes through the Make-A-Wish.
"We hope that the public will support this initiative and help make the dreams of these children come true," he added.
Make-A-Wish Malaysia grants wishes of children with life-threatening medical conditions to enrich their lives with hope and strength. Through Make-A-Wish Malaysia, children and their family members will be given a wish day where activities of their choice will be organised for them. Granting their wishes will hopefully empower them to continue battling their illness and face their challenges with hope, joy and strength.
For more information about Dreame and its CSR campaign, kindly log on to dreame.my/makeawish.