AMD unveils Workload-Tailored Innovations and Products at The Accelerated Data Center Premiere
AMD (NASDAQ: AMD) held the virtual Accelerated Data Center Premiere , launching the new AMD Instinct™ MI200 series accelerators, the world's fastest accelerator for high performance computing (HPC) and artificial intelligence (AI) workloads, and provided a preview of the innovative 3rd Gen AMD EPYC™ processors with AMD 3D V-Cache. AMD also revealed new information about its next generation "Zen 4" processor core and announced the new "Zen 4c" processor core, both of which will power future AMD server processors and are designed to extend the company's leadership products for the data center.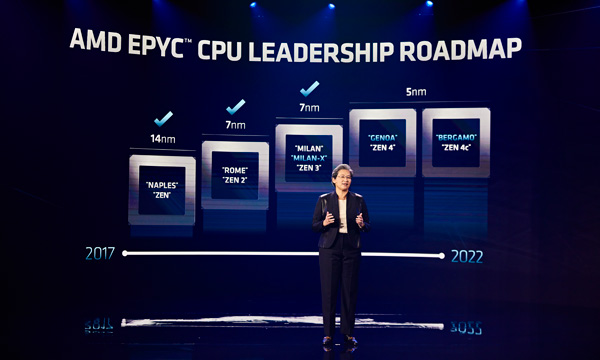 "We are in a high-performance computing megacycle that is driving demand for more compute to power the services and devices that impact every aspect of our daily lives," said Dr. Lisa Su, president and CEO, AMD. "We are building significant momentum in the data center with our leadership product portfolio, including Meta's adoption of AMD EPYC to power their infrastructure and the buildout of Frontier, the first U.S. exascale supercomputer which will be powered by EPYC and AMD Instinct processors. In addition, today we announced a breadth of new products that build on that momentum in next-generation EPYC processors with new innovations in design, leadership, 3D packaging technology, and 5 nm high-performance manufacturing to further extend our leadership for cloud, enterprise and HPC customers."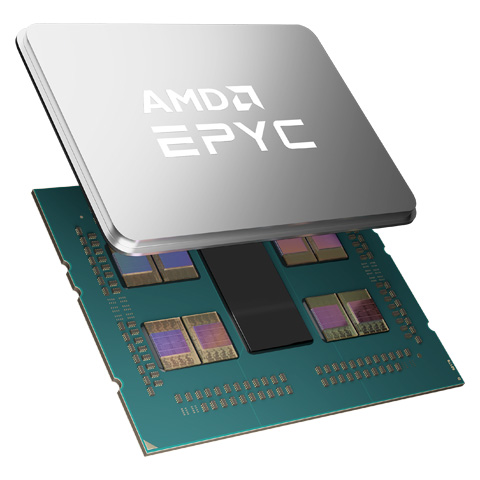 Meta Adopts EPYC CPUs
AMD announced Meta is the latest major hyperscale cloud company that has adopted AMD EPYC CPUs to power its data centers. AMD and Meta worked together to define an open, cloud-scale, single-socket server designed for performance and power efficiency, based on the 3rd Gen EPYC processor. Further details will be discussed at the Open Compute Global Summit later this week.
Advanced Packaging Driving Data Center Performance
AMD previewed the use of innovative 3D chiplet packaging technology in the data center with the first server CPU using high-performance 3D die stacking. The 3rd Gen AMD EPYC processors with AMD 3D V-Cache, codenamed "Milan-X," represents an innovative step forward in CPU design and packaging, and will offer a 50% average performance uplift across targeted technical computing workloads.
3rd Gen EPYC with AMD 3D V-Cache will offer the same capabilities and features as the 3rd Gen EPYC processors and they will be drop-in compatible with a BIOS upgrade, delivering easy adoption and performance enhancements.
Microsoft Azure HPC virtual machines featuring 3rd Gen EPYC with AMD 3D V-Cache are available today in Private Preview, with broad rollout in the coming weeks. More information on performance and availability is available here.
3rd Gen EPYC CPUs with AMD 3D V-Cache will launch in Q1 2022. Partners including Cisco, Dell Technologies, Lenovo, HPE and Supermicro are planning to offer server solutions with these processors.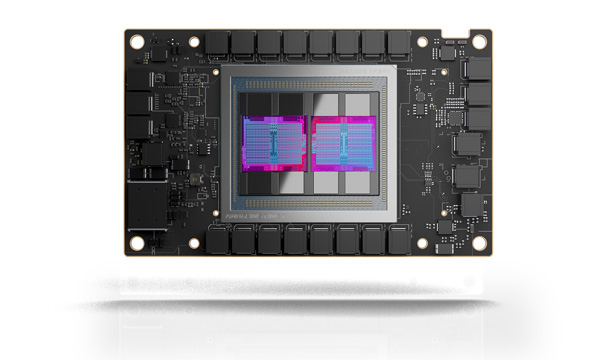 Delivering Exascale Class Performance for Accelerated Computing
 AMD launched the AMD Instinct MI200 series accelerators. Based on the AMD CDNA™2 architecture, the MI200 series accelerators are the most advanced accelerators in the world and provide up to 4.9x higher peak performance for HPC workloads and 1.2X higher peak flops of mixed precision performance for leadership AI training, helping to fuel the convergence of HPC and AI.
Utilized in the Frontier supercomputer at Oak Ridge National Laboratory, the HPC and AI performance capabilities in AMD Instinct MI200 series accelerators will be key in enabling researchers and scientists to accelerate their time to science and discovery.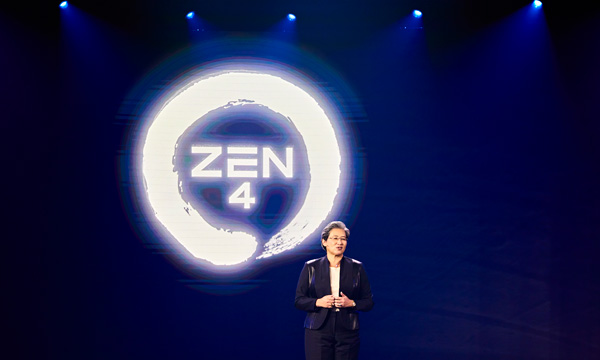 "Zen 4" Powered Data Center, Designed for Leadership Performance
AMD provided new details on the expanded next generation AMD EPYC processors codenamed "Genoa" and "Bergamo."
"Genoa" is expected to be the world's highest performance processor for general purpose computing. It will have up to 96 high-performance "Zen 4" cores produced on optimized 5nm technology, and will support the next generation of memory and I/O technologies with DDR5 and PCIe® 5. "Genoa" will also include support for CXL, enabling significant memory expansion capabilities for data center applications. "Genoa" is on track for production and launch in 2022.
"Bergamo" is a high-core count CPU, tailor made for cloud native applications, featuring 128 high performance "Zen 4c" cores. AMD optimized the new "Zen 4c" core for cloud-native computing, tuning the core design for density and increased power efficiency to enable higher core count processors with breakthrough performance per-socket. "Bergamo" comes with all the same software and security features and is socket compatible with "Genoa." "Bergamo" is on track to ship in the first half of 2023.
You can watch the full video here and learn more about all of the products discussed during the event here.