Zenly, a new app, is blowing up in Malaysia thanks to a viral TikTok trend!
In the past week, Zenly, a free mobile app that shows you a live map of your friends and family, jumped to the number 1 rank on the App Store in Malaysia, following viral success on TikTok.
A new trend emerged where Zenly users showed screen recordings of loved ones moving on their map in real time, set to the song 'Segala' by Mohd Mentor (a song that recently came back into popularity thanks to TikTok). The trend showed how the app helps you look out for your loved ones and know what they are up to and ensure they are safe.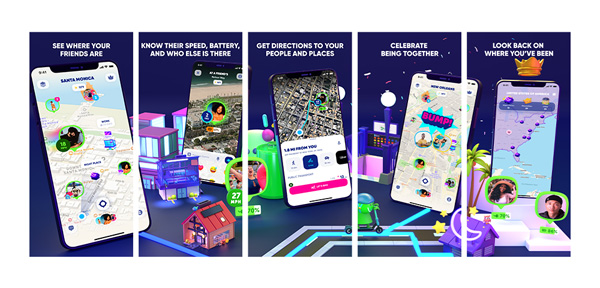 The Zenly team confirmed that couples represent one of the top use cases for the app, alongside best friends, siblings, roommates, colleagues, who all use the app to know what their people are up to and spend more time with them.
One of the original videos gained over 500,000 views, with the comments section attracting couples tagging each other to download the app together. The team at Zenly reported a 121% growth in active users in Malaysia following this trend.
This isn't the first time that they've seen the app skyrocket thanks to user-generated trends originating on TikTok. Videos mentioning the Zenly hashtag on TikTok have 128M accumulated views and the team at Zenly report seeing user-generated trends emerging almost every week in countries around the world.
About Zenly
Zenly is a start-up founded in Paris, France and counts 10s of millions of users around the world. Zenly is a top social app in countries such as Japan, Russia, Indonesia and France. Zenly is part of the Snap Inc. family, the same company that built Snapchat.