MyTOWN Shopping Centre (MyTOWNKL) is excited to introduce a new lifestyle retail concept and welcome new mini anchor tenants such as Decathlon, BookXcess Flagship store, SSFHOME+ Flagship store, and Panda Eyes with the current redevelopment project of over 150,000 sq ft of its total retail space of 1.6 million sq. ft.
Named MyGROUND, the space will host approximately 20 Food & Beverage outlets on the Ground level of MyTOWNKL. MyGROUND was conceptualised based on the objective of creating a socialising hub where shoppers and communities can come together to connect over co-created and shared experiences. A key highlight of MyGROUND is that a number of units will be created and catered for flexible model minded Food & Beverage tenants along with built-in fit outs, offering low start-up costs and easier entry into the shopping centre environment. MyGROUND is expected to launch before the end of 2021.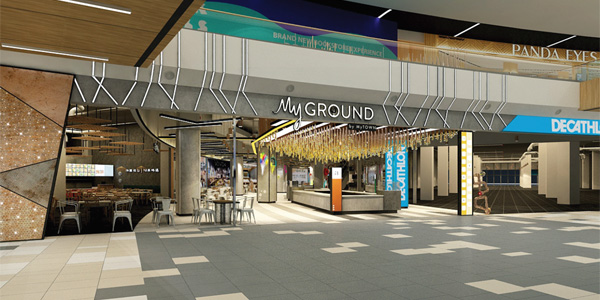 "As soon as restrictions eased, our shoppers started returning to MyTOWNKL. In the past twenty months, shoppers' expectations have changed. Therefore, we are always looking for new approach to elevate their shopping experience with us, while introducing fresh-to-market concepts to support our tenants' business. We are thrilled to introduce an experiential lifestyle concept to both our shoppers and tenants," said Encik Mohd Azhan Che Mat, Centre Manager of MyTOWN Shopping Centre.
Commenting on the current retail landscape, Arnoud Bakker, Ikano Centres Commercial Director said, "This is a great milestone for MyTOWNKL. Despite the challenges of the past year and the turbulent retail market, we remain committed to constantly evolving and improving our meeting place offer. We continue to invest in a sustainable way to create a space for the right tenant mix so that we stay relevant to the ever-changing needs of our shoppers. It is exciting to see the industry and our partners recognising this effort".
In addition to the redevelopment, the world's largest sporting goods retailer Decathlon is expected to open within the last quarter of 2021 as the anchor tenant of MyGROUND, taking up more than 25,000 sq. ft. of retail space. Decathlon aims to make sports pleasure sustainable and accessible by providing world-class products both for enthusiastic beginners as well as passionate professionals.
MyTOWNKL also welcomes other new mini anchor tenants who recently joined the family:
BookXcess Flagship Store
Occupying over 28,000 sq. ft. of retail space with more than 100,000 types of books, BookXcess aims to make books accessible and affordable. BookXcess's thirteenth store is creatively conceptualised with co-working spaces and an art gallery to provide a haven for shoppers to escape from the daily hustle and bustle. This is the first BookXcess outlet that houses two F&B tenants under one roof – Ume Tei Japanese Restaurant and WHISK café.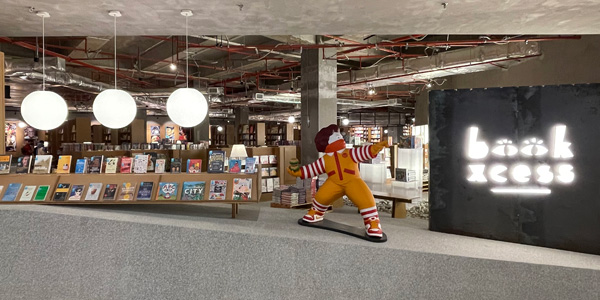 Panda Eyes
Panda Eyes is a homegrown brand that offers a wide selection of chic and fun accessories at affordable prices. Its interior design features a combination of rose gold and white woods furniture to add an air of modern luxury to the outlet. Panda Eyes is operating at a retail space of more than 19,000 sq. ft.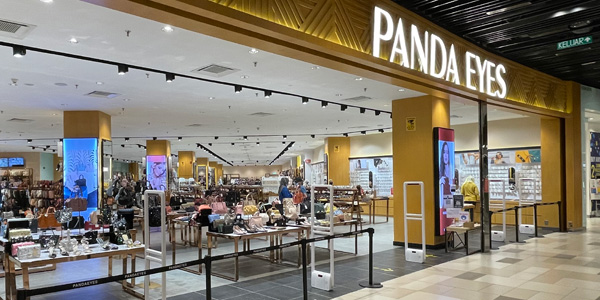 SSFHOME+ Flagship Store
SSFHOME+ aims to deliver a holistic home furnishing experience for shoppers. Occupying over 55,000 sq. ft. retail space, this largest outlet in Klang Valley hosts 21 home concepts and four actual full home concepts. There are fourteen departmental sections that offer a wide range of home goods, furniture, kitchenware, bathroom, artificial flower and plants, clock, lighting, bedding, soft furnishing, home decor, curtain, and carpet and rugs.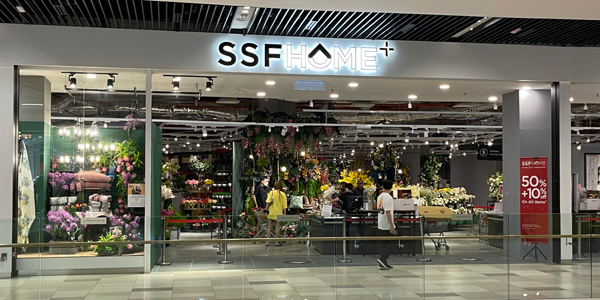 "It is an exciting time for MyTOWNKL. In addition to our new anchor tenants, popular brands such as Mr Toy, Mr Dollar, and Max Fashion have recently joined us. We are working with Adidas and Puma to introduce new concepts and we have also just signed INFINITY8, southern Malaysia's largest co-working space who will be opening their first location in Klang Valley. We are proud to create a one-stop destination right in the middle of the city-centre for friends and family. The team at MyTOWNKL is looking forward to share even more new and improved offers in the coming months," Encik Mohd Azhan continued.