SUKE TV unveils homegrown Malaysian broadcast network to all Malaysians everywhere, every time
The Media and Entertainment (M&E) industry has been riding against the current of the pandemic and sustained itself with the endless support of its community and the rise in television media consumption as well as digital streaming consumption. With the nation homebound due to the COVID-19 pandemic and the Movement Control Order (MCO), the increase in daily television viewership surged.
Neilsen Media Malaysia shares in 2020, Peninsular Malaysia continued to excel in television viewership despite the pandemic. Their market findings note Malaysia's positive uptake in television ratings and screentime by 9% within the first three months of 2020 while MCMC in their Communications and Multimedia Pocket Book of Statistics record a 2.7% increase (89.0%) in 2020 compared to 2019 (86.3%) in the pay-television subscription and penetration per 100 households. Within the year 2020 itself, the penetration rate of television subscriptions per 100 households rose from the first quarter at 87.3% to 89% in the final quarter. In MCMC Facts and Figures, First Quarter 2021 report, the penetration of television subscription have risen by 2.2% in 2021 (91.2%) from 2020 (89.0%). Media Prima's recent quarterly revenue rose by 23.77% compared to 2020 due to their advertising revenue mainly television advertising.
The rise in television consumption and viewership led to the shift in the industry and the current possibility of increasing M&E revenue through digitalisation and online platforms. Seizing this opportunity, Dato AC Mizal has announced and launched his broadcast network station, SUKE TV.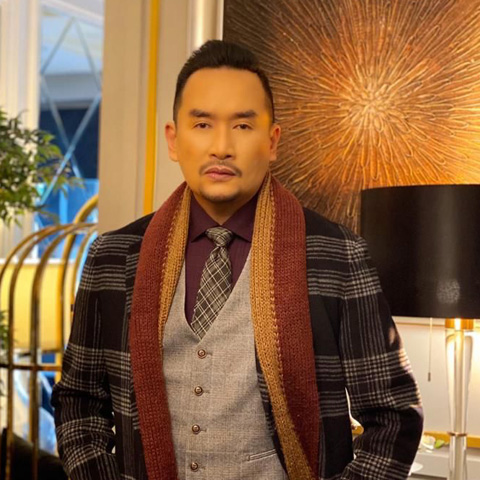 "As a passionate contributor to the industry for almost three decades, and an observer of the industry's landscape changing over the years, I wanted to play a part in making a change that would impact everyone for the better. We decided to embrace the chaos the pandemic has brought to this industry and churn opportunities out of the good it bore, said Dato AC Mizal, founder and chairman of SUKE TV.
"With positive trajectory seen, SUKE TV aims to provide a truly modern Malaysian experience offering value through shifting the medium from traditional and theatre to digitalised on-demand options and services 24/7. SUKE TV is proudly by Malaysians, for Malaysians. SUKE TV is a ready-to-go 24/7 broadcast network that supports both entertainment and shopping experiences. It aims to contribute and dedicate itself to our local celebrities, performers, SMEs, and viewers. The big picture is for SUKE TV to not only be a broadcast network but part of the industry's ecosystem," he added.
"On another note, the Malaysia Debt Ventures (MDV) provides flexible financing to support and develop various sectors of the economy, that has been identified and prioritised by the Government as future engines of growth. MDV supports at every stage of the process including start-up, growth stage and the expansion stage. And so, I would like to give my heartfelt thanks to MCMC on the licensing approval as well as MDV and its Board and Management for standing by and funding SUKE TV throughout this entire development process," said Dato AC Mizal, founder and chairman of SUKE TV," he further added.
The unique qualities of SUKE TV which sets it apart from the other industry players such as their entertainment segments that will air throughout the day to attract audiences and increase sales, celebrity partnerships and content driven by star power, and their dual platform strategy which includes e-commerce and entertainment, allowing their viewers to not only engage but participate as well. SUKE Shop, their e-commerce platform via television home shopping introduces an exclusive shopping experience easily from one's sofa.

He elaborates, "digital adoption is about creating meaningful experiences. It was imperative for us to reinvent and reinterpret the quality of service and offerings. Hence, we believe that online television home shopping is the future of shoppertainment".
They are also confident in their unique ability to help SMEs and celebrities in a way that has not been seen by the industry. They aim to advertise, promote, and air advertisements to further promote the SMEs. "SUKE TV is not only accessible but approachable too. We want to support the locals by providing a foundation for local micro sellers, our SMEs. Local communities can expect the participation of their favourite local celebrities, influencers, and entrepreneurs as well in the upcoming plans SUKE TV has planned," he emphasises.
Dato AC Mizal concludes with his hopes of what SUKE TV would represent to Malaysians "For Malaysians, when people think of a go-to happy 'place', they think of SUKE TV; and that's what we want it to be. It is also why we decided to go with our motto of "We're bringing happy back!" As a company, SUKE TV envisions to leave a legacy of filling Malaysian homes with happiness driven by the amazing talent and content from the local media and entertainment industry".