WKL Group launches evoair – The World's First Eco-Friendly Air-Conditioning System which transforms Waste Heat into Cool Air
As we mark another Earth Day amid the pandemic, global warming continues to be a key challenge. We are currently facing a situation where too much heat is being trapped in our atmosphere and temperature of the Earth is rising faster than at any previous time in history.
To counter this heat, more and more people are using air-conditioning to find relief. Air-conditioning system is becoming a necessity rather than a luxury with our Earth becoming warmer with each passing year. As temperatures increase, so does our dependence on air-conditioners.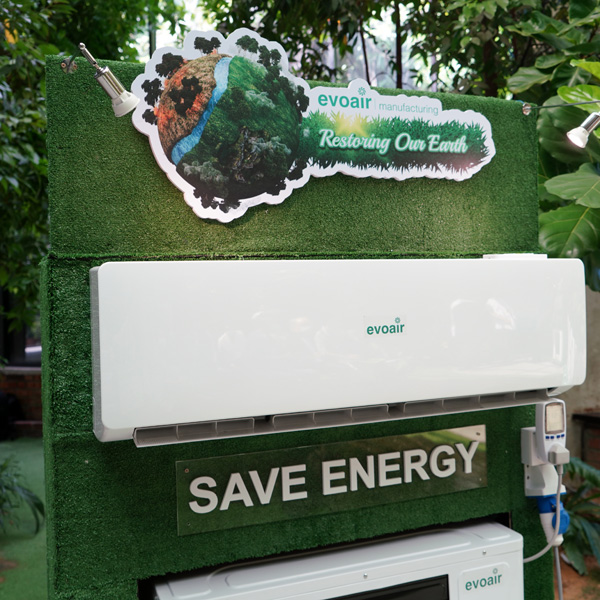 However, the downside of using conventional air-conditioners is that they release unbearable hot air of approximately 55 °C %, known as waste heat into our already hot atmosphere. It is estimated that 1.9 billion air-conditioners are in use worldwide in 2020 (2016:1.6 billion), the number is expected to triple by 2050 to 5.6 billion according to International Energy Agency. In other words, 10 new air-conditioners will be sold every second for the next 30 years. Imagine the amount of waste heat that will be released into the atmosphere just by using conventional air-conditioners.
After launching its first eco-friendly portable air-conditioner, e-Cond Evo™ in 2017, WKL Group is now proud to showcase evoair™, the world's first eco-friendly air-conditioner, which turns waste heat released by conventional air-conditioner condenser (external unit) into cool and moisturized air, thereby transforming the air conditioner condenser into a supplementary cooling unit which functions like an air cooler. Consumers can now choose to place their air-conditioner condensers in the garden, balcony or kitchen serving as a supplementary cooling unit. evoair™ is set to redefine the air-conditioning systems.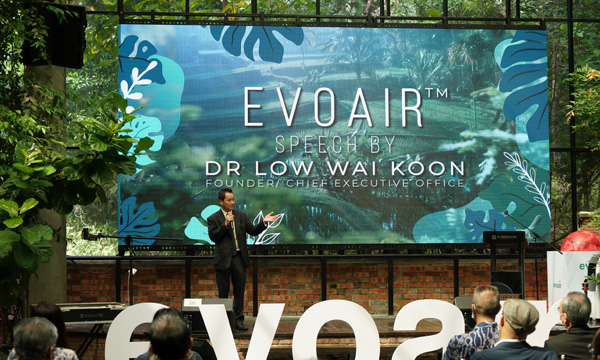 "Climate change is a serious problem, and we at WKL Group will play a prominent role and contribute positively towards restoring our Earth," said Dr Low Wai Koon, the Founder and Chief Executive Officer of WKL Group, who began his journey 12 years ago through research and development, continuous innovation of eco-friendly air-conditioning systems and green inventions that contributes towards greener lifestyle whilst contributing positively towards the conservation of our planet Earth.
On his inspiration for the revolutionary technology, Dr Low shared: "Besides focusing on improving energy efficiency and reducing dependency on hydrofluorocarbon (HFC) as refrigerants, promoted by global climate initiatives, which have tremendous positive impact in addressing global warming and climate change issues. We also need to address another alarming global warming issue resulting from waste heat emission from conventional air-conditioner condenser to the environment."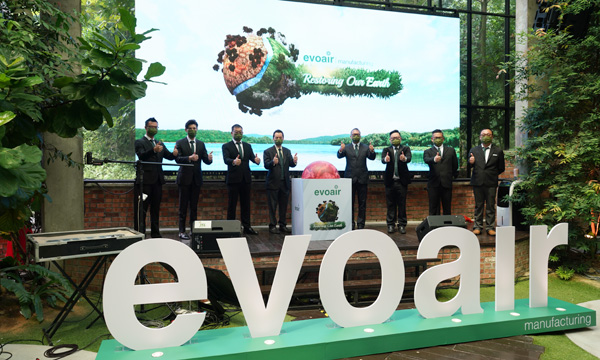 evoair™ is a patent-pending proprietary technology with Heat Exchange Control System ("HECS") which has transformed the function of air-conditioner condenser. Conventionally, air-conditioner condenser takes the heat that was removed from indoor and expels waste heat at ±55oC and humidity of ±20% to the environment, which is harmful for human beings and living things, as well as giving rise to global warming related issues.
evoairTM condenser units are re-engineered to release cooler, moisturized air at ±25oC and humidity of ±58% to the outdoor environment, which is suitable and optimal to be enjoyed by human beings and living things while contributing positively towards a sustainable environment.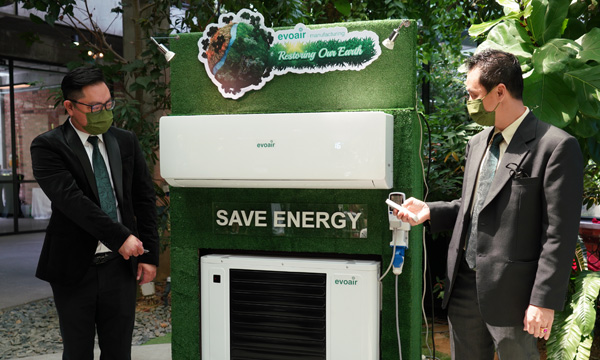 Executive Director and Co-Founder of WKL Group, Kevin Chan said: "The decision to launch evoair™ on Earth Day, reinforces our commitment, passion and reminder as stakeholders of Mother Earth, to do our part regardless of the size of contribution that will make a big difference to the environment collectively. At WKL Group, we are consumed by this passion to invent, and promote responsible eco-friendly products that makes a positive impact on our lifestyle and environment. Our green technology innovation contributes towards a sustainable lifestyle whilst addressing global warming issues faced by the HVAC industry."
To find out more about this innovation, contact EvoAir Manufacturing (M) Sdn Bhd at +6011 3311 8918 or visit www.evoair.com.my.